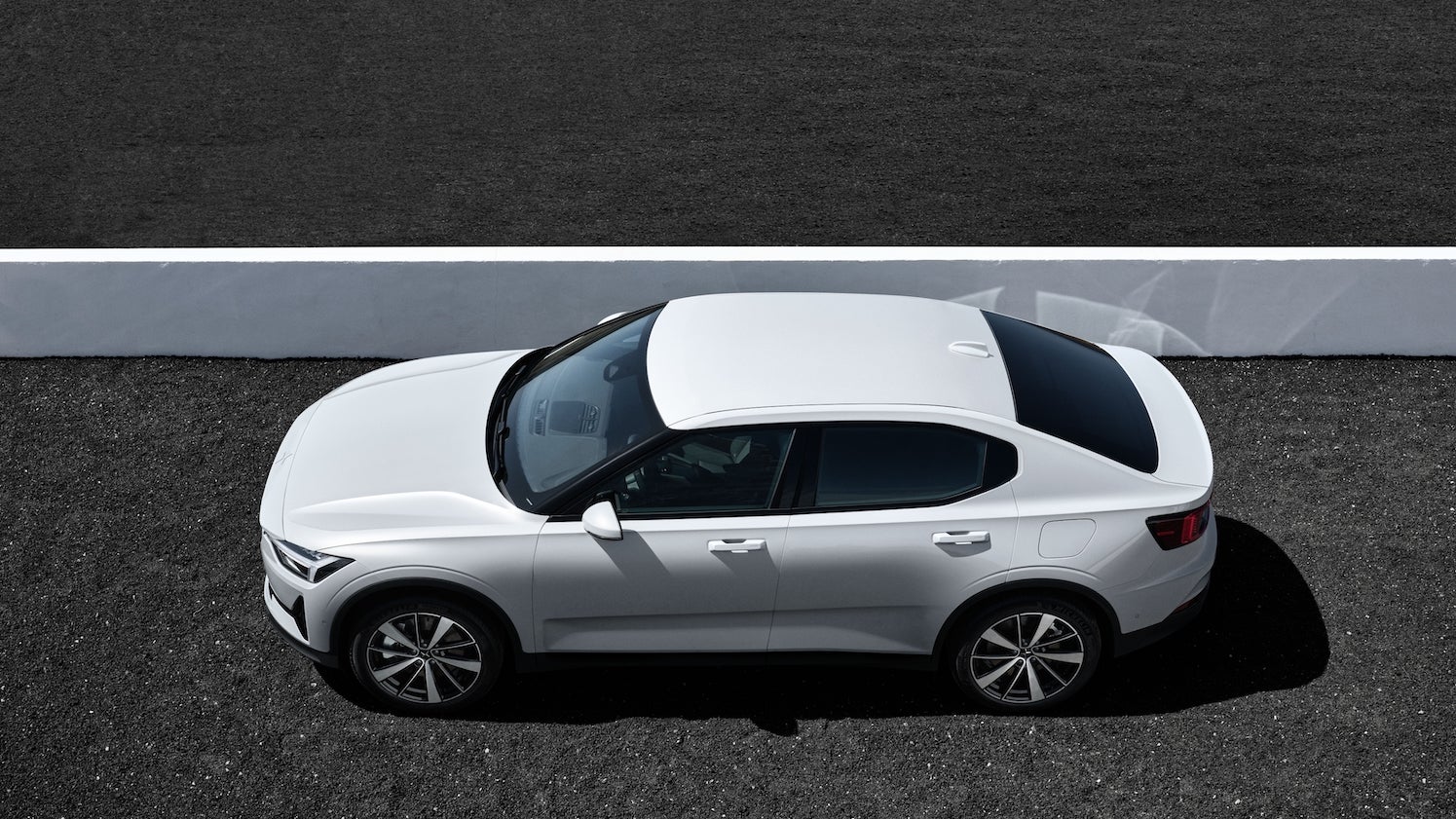 This just in: today we published a fascinating interview with Geely's premium EV brand. Polestar has recently selected 12 companies to work with it on Project 0, a project aiming to create a climate neutral car by 2030. Swedish start-up, Stilride, a company aiming to achieve sustainable vehicle design and innovation by pushing boundaries in vehicle manufacturing techniques, is joining forces with the premium EV maker. Working together, with 11 other partner companies which have been specially selected, the company will work towards bring Polestar's Project 0, a climate neutral car by 2030, to life. We spoke to Jonas Nyvang, CEO and co-founder at Stilride to find out more about the aims of Project 0 and how the company will be assisting Polestar to reach the project's goal.
Hard to believe VW's all electric ID.3 is, well, three already which might explain the number we now see on the road. Much has happened in the world of VW EVs since the ID.3 went into production in November 2019. It was a slow ramp-up for the automaker's first mass production EV. Slightly smaller than the lower volume and older e-Golf (as well as the 4,284 mm long Golf VIII), the 4,261 mm long hatchback is different in all manner of ways. As well as the bespoke electric platform, the ID.3 offers way more interior space as well as quite a different driving experience. Changing all the proportions of a normal B/C segment car so as to maximise room and position the battery below the cabin allows a lengthy 2,765 mm wheelbase. This and the weighty battery greatly help with ride comfort while parking's dead easy thanks to very short overhangs. Has the car dated since its arrival just shy of three year ago? Not really, although certain elements still aren't finding much love, the controversial touch screen being the number one offender to some. Still, some prefer it over the many physical buttons which VWs used to feature. Last month, Thomas Schaefer said an SUV based on the ID.3 was in development. The VW CEO also a revised version of the hatchback would arrive in 2023. That's likely to consist of a mild facelift and some possible major changes to software. There may even be some lovely old-style VW switches and dials too.
Another good interview published this week, this time with a top Tier 1 supplier: Hydrogen technology is sure to be a part of the path to low-carbon transportation, especially when it comes to electrifying heavy trucks. Bosch is investing heavily in hydrogen technology. We spoke to Arun Srinivasan, head of mobility solutions, Bosch UK, to hear more.
We're part of GlobalData so, natch, data 'r' us. Under the analysts' microscopes this week, a key region for automakers. New vehicle sales in the ASEAN region's six largest markets combined surged by 53% to 846,562 units in the third quarter of 2022 from 553,564 units in the same period of last year, according to industry data compiled for Just Auto. Growth was driven by sharp rebounds from weak year earlier volumes and improving supply chain bottlenecks, while buyers also looked to lock in interest rate deals early in the tightening cycle. Economic growth in the region also accelerated in the third quarter, lifted by a recovery in the region's tourism sector after travel restrictions were widely lifted in the second quarter. Strong demand for commodities and energy also helped lift output and investment in countries such as Indonesia and Malaysia. Vietnam and Malaysia enjoyed the strongest growth in the third quarter, with volumes surging by 248% and 166% respectively from very weak year earlier levels – when strict lockdown policies were in force to slow a surge in Covid infections. Indonesia, Thailand and the Philippines also enjoyed stronger third-quarter sales as supply chains continued to improve, helping manufacturers fulfil pent-up demand.
More on hydrogen trucks: Hyundai Motor Company this week said it had set up a joint venture with an affiliate of Chinese investment banking group China International Capital Corporation (CICC) to help it expand its presence in the country's growing zero emission commercial vehicle market, according to local reports. The memorandum of understanding (MOU) was signed with CICC's capital management affiliate, known as CCM, to jointly establish a hydrogen powered commercial vehicle business in China. The two companies were also said to be considering a share swap or stake purchases to consolidate their venture. A final agreement was expected to be signed by the end of this year.
EVs kicking ICE into touch? Not so fast. Reflecting pushback from the likes of Toyota and Stellantis which still see a future in a variety of powertrains including ICE, Geely Holding, Geely Automobile Holdings and Renault Group said they signed a non binding framework agreement to create a new company to develop, manufacture and supply "best in class" hybrid powertrains and "highly efficient" ICE powertrains. Geely and Renault would hold equal stakes in the new company. The new company would be a stand alone global supplier of propulsion systems, producing hybrid powertrains and developing no and low emission technology at five R&D centres worldwide. At launch, the new company was expected to supply multiple customers including Renault, Dacia, Geely Auto, Volvo Cars, Lynk & Co, Proton, plus (via the Alliance) Nissan Motor and Mitsubishi Motors. In future, the partnership "could" also offer powertrains to third party automakers. The new company was planned to operate 17 powertrain plants on three continents, employing around 19,000 people in total. It would have a combined capacity of 5m internal combustion, hybrid and plug in hybrid engines and transmissions per year, supplying 130 countries and regions. The new company's product line and regional footprint could supply 80% of the global ICE market, Renault claimed. The move was announced at the automaking group's investors day in Paris at which the automaker outlined a range of initiatives to speed up its transformation and shared its mid term financial outlook.
How well do you
really

know your competitors?

Access the most comprehensive Company Profiles on the market, powered by GlobalData. Save hours of research. Gain competitive edge.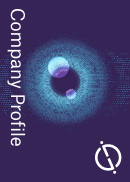 Company Profile – free sample
Thank you!
Your download email will arrive shortly
Not ready to buy yet? Download a free sample
We are confident about the unique quality of our Company Profiles. However, we want you to make the most beneficial decision for your business, so we offer a free sample that you can download by submitting the below form
By GlobalData
Of course, EV is ongoing. The Saudi Arabian Public Investment Fund (PIF) said it would launch a new domestic electric vehicle (EV) brand, Ceer, to establish an important new economic pillar for the kingdom. Ceer is a joint venture between PIF and Taiwan's Hon Hai Precision Industry, also well known as Apple's main manufacturing subcontractor Foxconn, which has developed an EV platform complete with powertrain and has established several EV JVs or manufacturing deals worldwide in recent years. The launch of the new EV company was in line with Saudi Arabia's strategy of diversifying its economy away from fossil fuels under its Vision 2030 programme. Last March, Hon Hai was reported to be in talks with the Saudi Arabian government to establish a US$9bn high tech manufacturing hub in the kingdom to produce electronic equipment such as semiconductors and displays plus EV components. Hon Hai said Ceer "is the first domestic automotive brand to produce EVs in Saudi Arabia. It will design, manufacture and sell a range of vehicles for consumers in Saudi Arabia, the Middle East and North Africa".
Last week we told you Qualcomm had recently announced yet another supply deal for its proven Snapdragon cockpit platforms with Volvo using them for its imminent EX90 electric luxury SUV. Last month, the Geely owned automaker said its brand sibling's new Polestar 3 would have an infotainment system also powered by a new Snapdragon cockpit platform which provides high definition displays, surround sound and seamless connectivity. In August, Great Wall Motors (GWM) launched a new variant of its Mocha DHT-PHEV SUV, reportedly one of China's first mass-produced model to be fitted with Snapdragon Ride, the chipmaker's platform for autonomous driving functions. Snapdragon Cockpit Platforms are designed to enable features like seamless touch and voice control in both dashboard and windscreen projected displays. Drivers have access to two screens, one for navigation, media and phones and another screen in the instrument cluster for driving information such as directions, speed and range. Cometh the week, cometh the new Volvo, or at least more details of a model buyers won't actually be in until early 2024: Volvo revealed more of the EX90, expected to eventually replace the current ICE and PHEV XC90. Like the earlier model, the EV seats seven and is built on a new platform, this time purely for EVs, with motors and battery pack under the floor and no compromises such as an under bonnet intended to also house ICE powertrains – the EX90 gains a 'frunk' (front trunk like Tesla or Ford's F-150 Lightning). "Starting with the EX90, we'll reveal one new fully electric car each year," Volvo said at the reveal in Stockholm. "By 2030, we aim to sell only fully electric cars, one of the most ambitious electrification blueprints in the automotive industry and crucial to our ambition to be a climate-neutral company by 2040."
A long, drawn-out saga appears finally to be ending with the news today SsangYong Motor Company had exited 18 months of court receivership this week after the Seoul Bankruptcy Court accepted a bid from a consortium led by local chemical and steel company KG Group to acquire the debt laden automaker in August. Ssangyong Motor entered court receivership in April 2021 after its Indian parent Mahindra & Mahindra failed to find a buyer for the company and declined to invest further funds in the automaker. The court had already approved the company's creditor debt repayment plan, clearing the way for the consortium to complete the takeover. A spokesman said: "The company has completed its debt settlement as scheduled under its rehabilitation plan."
A week barely goes by without news of developments in EV battery materials supply. Cue Posco Chemical Company which said it had completed construction of the "world's largest" cathode materials production facility, an event marked by a "completion ceremony" at the plant in Gwangyang. The new factory has capacity for 90,000 tons per year, giving Posco Chemical a global production capacity of 105,000 tons of cathode materials per year, including 10,000 at Gumi in South Korea and 5,000 at Tongxiang in China. Gwangyang would mainly produce high nickel NCMA (nickel, cobalt, manganese, aluminium) and NCM (nickel, cobalt, manganese) cathode materials for electric vehicle (EV) batteries, to supply automakers worldwide. High-nickel cathode material helps improve battery capacity according to the company. The factory would also produce cathode materials for energy storage systems.
It's been the US' best selling car for the last five decades so a new generation of the Honda Accord (always my favourite Honda though I have not driven one in decades) is always a big deal. One of the things which happened during the five year life cycle of the outgoing model was the dramatic rise of the Accord in China. That happened just as the popularity of cars in general shrank in America. Even though the PRC is now the equal largest market for Honda's midsize sedan, American Honda continues to be first in announcing any new edition of the Accord. MAP, the giant Marysville plant in Ohio, has just started manufacturing this 4,971 mm long model in two forms: petrol and petrol electric hybrid. Other plants will switch over to the new car in due course, the main ones being Guangqi Honda's ZengCheng #1 and the Guangzhou Development District Factory. Each is in Guangdong province.
It's been a week of mixed financial results: Nissan Motor said fiscal first half 2022/23 sales increased JPY715.3bn to JPY4.66 trillion with operating profit rising JPY17.5bn to JPY156.6bn for a margin of 3.4%. However, net income was down JPY104.1bn to JPY64.5bn. "The increased revenue and operating profit were achieved despite a severe business environment in the first half of the fiscal year, with raw material prices rising sharply and sales volume falling below the previous year's level due to semiconductor supply shortages and the impact of Covid-related lockdowns in Shanghai," the automaker said in a statement. It improved net revenue per unit by "continuing to improve the quality of sales in each market and reducing selling expenses. The improved performance over the previous fiscal year also reflected recent exchange rates and a weaker than expected yen".
Honda Motor operating profit for the first half of fiscal 2022/23 ended 30 September rose to JPY453.4bn, a year on year increase of JPY11.2bn. "This was due primarily to pricing that reflects increased product value, a reduction of incentives, an increase in motorcycle unit sales and favourable currency effects," the automaker said in a statement. H1 net profit, however, fell JPY50.6bn to JPY338.5bn "due primarily to a decrease in the share of profit of investments accounted for using the equity method". Honda said despite a decrease in automobile unit sales and forecast continuation of rising costs, it was upping its full fiscal year operating profit outlook JPY40bn to JPY870bn yen due to an increase in motorcycle unit sales in countries such as India and Vietnam and recent currency effects. The net profit forecast was revised by JPY15bn to JPY725bn.
Suppliers too: Gestamp increased 2022 nine month revenue 30.9% year on year to EUR7,697m from EUR5,879m. EBITDA was up 20.9% to EUR847m from EUR701m while EBITDA margin was 11%. EBIT rose to EUR376m from EUR274m and net profit was up to EUR183m from EUR101m. Executive chairman Francisco Riberas said in a statement: "Our results continue to reflect our strong positioning and the success of our strategy. Looking ahead market conditions remain difficult due to high inflationary pressures, rising interest rates and global geopolitical challenges."
Not so good news at Adient: The seating supplier said fourth quarter 2022 net income and earnings per share were US$45m and $0.47, respectively; comparisons were not provided. Q4 adjusted EBITDA rose 92% year on year to $227m, up $109m. Revenue rose 32% to $3,650m. Full year revenue was up 3% to $14,121m but the company booked a net loss of $120m. Adjusted EBIT fell 42% to $348m while adjusted EBITDA was off 26% to $675m. Adjusted net profit plunged 94% to $11m.
Stellantis said third quarter 2022 revenue reached EUR42.1bn, up 29% year on year, "reflecting mainly higher volume, continued strong net pricing and favourable foreign currency effects", according to the automaker. Shipments of 1,281,000 units were up 13%, due primarily to improvement in semiconductor order fulfillment versus Q3 2021″. New vehicle stock was 926,000 units at 30 September, 2022 with company inventory of 275,000 up 179,000 from 31 December 2021, "primarily in enlarged Europe due to logistics challenges", said Stellantis.
Aptiv said third quarter net profit was US$1.05 per share or $1.28 excluding special items. Revenue rose 26% to $4.6bn or 33% adjusted for currency exchange and commodity movements. The company saw growth of 36% in Asia, which includes an increase of 42% in China, 31% in North America, 29% in Europe, and 53% in South America. Net income was $286m versus $86m and $0.32 per share a year ago. Adjusted operating income margin was 11.4% (7%) and adjusted operating income was $525m versus $256m. Adjusted EBITDA was $673m.
Volkswagen Group's British luxury car unit Bentley Motors achieved record operating profits for the first nine months of 2022, despite what it described as "continuing challenges and uncertainty in the global economy". Profits more than doubled to EUR575m, up 109% year on year and ahead of the previous full year result of EUR389m. The 23.1% return on sales was also a record for the 103 year old brand. YTD sales rose 3% to 11,316 cars while revenue rose from EUR1.949bn in 2021 to EUR2.49bn this year, up 28%.
Western Europe's new car market grew by almost 15% in October against last year's low base for comparison. Although the market continues to be supply constrained, attention is now turning to the weak outlook for underlying demand. According to Just Auto parent company GlobalData's market data, the Western Europe annualised selling rate (SAAR) fell marginally from 10.5 mn units/year in September to 10.3 mn units/year in October. In raw monthly registration terms, October 2022 was up 14.7% YoY to just over 820k units, though this still leaves the year-to-date (YTD) result down 8.1%.
Have a nice weekend.
Graeme Roberts, Deputy Editor, Just Auto