Global automotive industry news, data and analysis
Latest interviews
---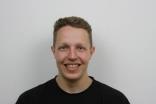 SiaSearch's mission to manage huge data sets and boost AV development
SiaSearch, a Berlin-based start-up, specialises in the handling of high data volumes generated from ADAS equipment such...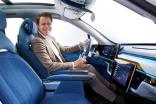 'Early learnings' from China in pandemic - Yanfeng CTO
Yanfeng says its head office location in China allowed it to develop rapid best practice initiatives to address issues...
Thought leaders
---
Webinar on-demand: Next Generation Design for the Automotive industry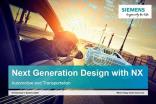 The automotive industry is changing faster than ever, with electrification, connectivity autonomous driving, and lightweight construction combining to do away with old design...
Webinar on-demand - Interiors with Instincts: 3D Imaging Radar for In-Car Sensing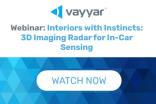 Safety, innovation and scalability are all key factors in designing intelligent interiors.
Research store
---
Global light vehicle instrumentation and cockpits market - forecasts to 2035
Global light vehicle instrumentation and cockpits market - forecasts to 2035
This report from just-auto provides a comprehensive overview of the global cockpits and instrumentation sector, major suppliers, top 14 markets, technology trends and market size forecasts. Use this report to gain a quick overview of the sector and to understand the size and scope of the world's key markets.. Read more
Published: October 2020 - ($1235.00)
---
---
just-auto is the online resource for the automotive industry. Packed with the latest global automotive industry news, analysis and research, just-auto gives automotive industry executives the intelligence they need to do their jobs better. Visitors to just-auto can also buy global automotive industry research from our own market research store.
just-auto's online advertising team also offer opportunities for companies to advertise to our membership of senior decision makers. Join the thousands of automotive executives who stay ahead of trends in the global automotive industry with just-auto.