Global automotive industry news, data and analysis
Latest interviews
---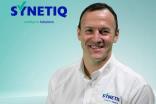 Recycling green parts - Q&A with Synetiq
As electric vehicles (EVs) become more popular, what will happen to all those dead lithium-ion batteries once they are...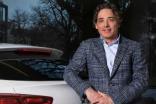 Kia's transition to electrification
This year is a significant one for Kia as it gears itself up to launch the new EV6 crossover. While existing models such...
Thought leaders
---
Webinar on-demand: Next Generation Design for the Automotive industry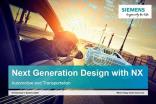 The automotive industry is changing faster than ever, with electrification, connectivity autonomous driving, and lightweight construction combining to do away with old design...
Webinar on-demand - Interiors with Instincts: 3D Imaging Radar for In-Car Sensing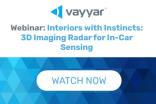 Safety, innovation and scalability are all key factors in designing intelligent interiors.
Research store
---
Hybrid and Electric Cars in United Kingdom
Hybrid and Electric Cars in United Kingdom
Hybrid and Electric Cars in the United Kingdom industry profile provides top-line qualitative and quantitative summary information including: market size (value and volume 2015-19, and forecast to 2024). The profile also contains descriptions of the leading players including key financial metrics and analysis of competitive pressures within the market... Read more
Published: April 2020 - ($350.00)
---
---
just-auto is the online resource for the automotive industry. Packed with the latest global automotive industry news, analysis and research, just-auto gives automotive industry executives the intelligence they need to do their jobs better. Visitors to just-auto can also buy global automotive industry research from our own market research store.
just-auto's online advertising team also offer opportunities for companies to advertise to our membership of senior decision makers. Join the thousands of automotive executives who stay ahead of trends in the global automotive industry with just-auto.