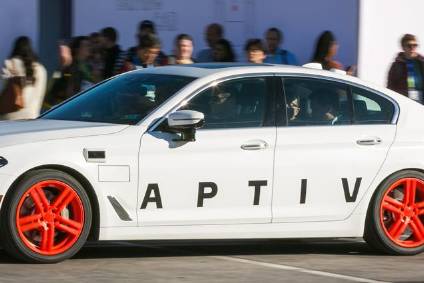 Supplier Aptiv said third quarter net profit was US$1.05 per share or $1.28 excluding special items.
Revenue rose 26% to $4.6bn or 33% adjusted for currency exchange and commodity movements.
The company saw growth of 36% in Asia, which includes an increase of 42% in China, 31% in North America, 29% in Europe, and 53% in South America.
Net income was $286m versus $86m and $0.32 per share a year ago. Adjusted operating income margin was 11.4% (7%) and adjusted operating income was $525m versus $256mi. Adjusted EBITDA was $673m.
Year to date revenue rose 12% to $12.8bn, net income was $298m (EPS$1.10) versus $512m ($1.89), adjusted operating income margin was 8.3% and adjusted operating income $1,062m ($1,068m). Adjusted EBITDA was $1,516m.
"Strong third quarter results are a testament to our ability to execute well despite the ongoing macroeconomic pressures. In the quarter, we continued to demonstrate strong growth over underlying vehicle production, and achieved record year todate bookings," said chairman and CEO Kevin Clark in a statement, adding: "We continue to focus on strengthening our business foundation, which we believe will further improve our performance in 2023."
Full year 2022 outlook
Full year 2022 financial guidance is: Sales $17,000m-$17,300m, adjusted EBITDA $2,160m-$2,310m. adjusted EBITDA margin 12.7%- 3.4%, adjusted operating income $1,525m-$1,675m, adjusted operating income margin 9%-9.7% and adjusted net income per share $3.05-$3.55.
The guidance included around $1.05 per share for the anticipated equity losses to be booked by Aptiv from the performance of the Motional autonomous driving joint venture.