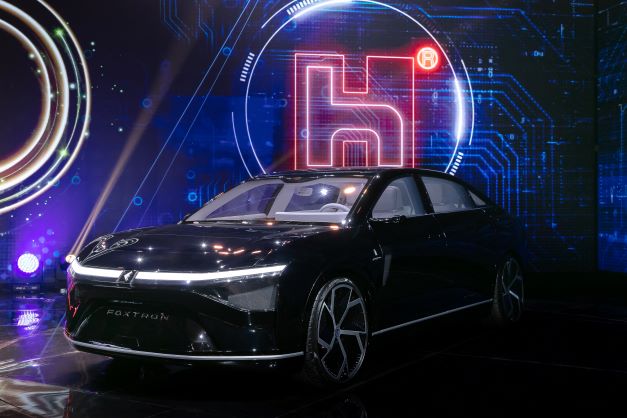 The Saudi Arabian Public Investment Fund (PIF) said it would launch a new domestic electric vehicle (EV) brand, Ceer, to establish an important new economic pillar for the kingdom.
Ceer is a joint venture between PIF and Taiwan's Hon Hai Precision Industry, also well known as Apple's main manufacturing subcontractor Foxconn, which has developed an EV platform complete with powertrain and has established several EV JVs or manufacturing deals worldwide in recent years.
The launch of the new EV company was in line with Saudi Arabia's strategy of diversifying its economy away from fossil fuels under its Vision 2030 programme. Last March, Hon Hai was reported to be in talks with the Saudi Arabian government to establish a US$9bn high tech manufacturing hub in the kingdom to produce electronic equipment such as semiconductors and displays plus EV components.
Hon Hai said Ceer "is the first domestic automotive brand to produce EVs in Saudi Arabia. It will design, manufacture and sell a range of vehicles for consumers in Saudi Arabia, the Middle East and North Africa".
The company plans to produce a range of vehicles, including battery powered sedans and SUVs, with the first launch scheduled for 2025.
The joint venture would license component technology from BMW while Foxconn would develop the electrical architecture "resulting in a portfolio of products that will lead in the areas of infotainment, connectivity and autonomous driving technology".
Hon Hai said the vehicles would be designed and manufactured within Saudi Arabia.
Ceer was expected to attract US$150m in foreign direct investment (FDI), create up to 30,000 direct and indirect jobs and projected to directly contribute US$8bn to Saudi Arabian GDP by 2034.
Hon Hai chairman Young Liu said in a statement: "We will leverage Foxconn's technological expertise to support Ceer's vision of creating a range of iconic EVs built around the themes of connectivity, infotainment and autonomy.
"We want to make EVs mainstream and that is what Ceer is going to achieve in Saudi Arabia and in the wider region."
US EV startup Lucid Group, in which PIF has a stake of over 60%, is also building an EV plant in Jeddah with a projected capacity to manufacture 150,000 vehicles a year.
The Saudi government has signed a deal to purchase up to 100,000 of its vehicles over the next 10 years, according to local reports.
Last month Saudi National Automobiles Manufacturing Company signed an agreement with SsangYong Motor to source 170,000 semi knocked down (SKD) Rexton SUVs over a period of six years from 2023, with final assembly in a new factory in port city Al Jubail.