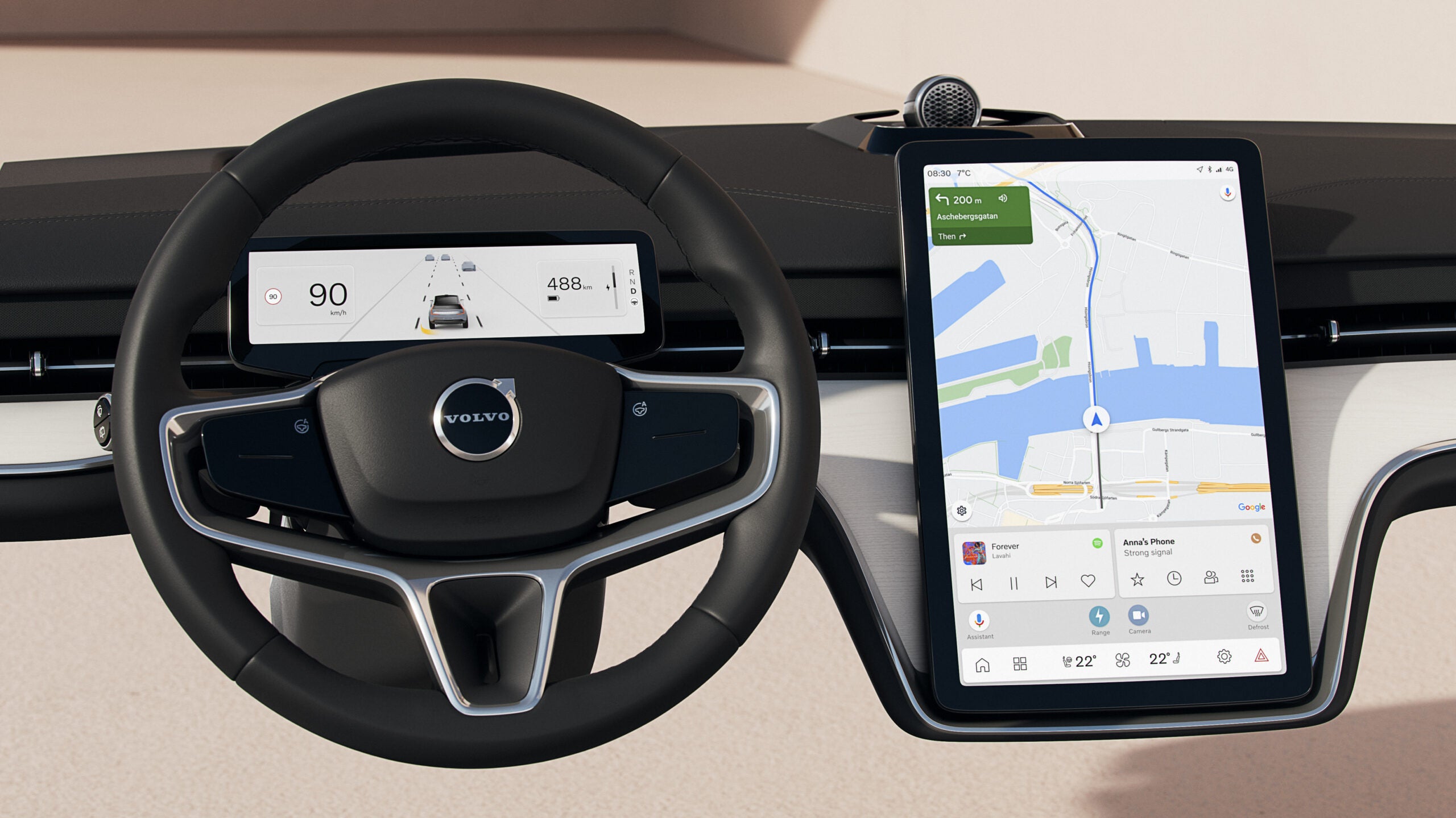 Qualcomm recently announced yet another supply deal for its proven Snapdragon cockpit platforms – with Volvo using them for its imminent EX90 electric luxury SUV.
Last month, the Geely owned automaker said its brand sibling's new Polestar 3 would have an infotainment system also powered by a new Snapdragon cockpit platform which provides high definition displays, surround sound and seamless connectivity. In August, Great Wall Motors (GWM) launched a new variant of its Mocha DHT-PHEV SUV, reportedly one of China's first mass-produced model to be fitted with Snapdragon Ride, the chipmaker's platform for autonomous driving functions.
Snapdragon Cockpit Platforms are designed to enable features like seamless touch and voice control in both dashboard and windscreen projected displays. Drivers have access to two screens, one for navigation, media and phones and another screen in the instrument cluster for driving information such as directions, speed and range.
Volvo Cars head of user experience Tom Stovicek said: "We want [the] driving experience to be focused, simple and safe."
The EX90 will be the largest Volvo EV so far and, after numerous 'teaser' press releases and images, will finally be unveiled on 9 November.
Qualcomm said at its first automotive investor day the company's auto design deal pipeline had grown to US$30bn, driven by the adoption of its Snapdragon digital chassis products across the auto industry.
"Our goal is to support Volvo Cars by integrating cutting edge, scalable and upgradable technology that provides premium experiences today and into the future for their customers," said Enrico Salvatori, SVP and president of Europe/MEA, Qualcomm Europe.
"We are proud of the strong organisational concentration in automotive that we have in Europe, which spans across engineering, services, product marketing and go tomarket."