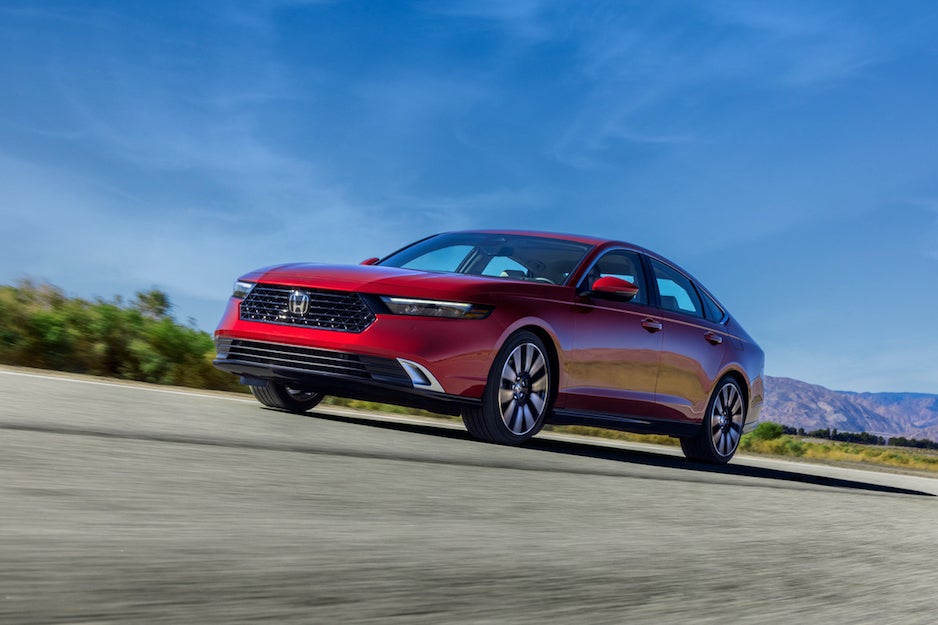 It's been the USA's best selling car for the last five decades so a new generation of the Honda Accord is always a big deal.
One of the things which happened during the five-year life cycle of the outgoing model was the dramatic rise of the Accord in China. That happened just as the popularity of cars in general shrank in America.
Even though the PRC is now the equal largest market for Honda's midsize sedan, American Honda continues to be first in announcing any new edition of the Accord.
Production plants
MAP, the giant Marsyville plant in Ohio, has just started manufacturing this 4,971 mm long model in two forms: gasoline and gasoline-electric.
Other plants will switch over to the new car in due course, the main ones being Guangqi Honda's ZengCheng #1 and the Guangzhou Development District Factory. Each is in Guangdong province.
American Honda believes that gas-electric variants should account for around half of US market sales in 2023. And as the division is positioning these at the top of its pricing scale, the Hybrid in all its model grades should be the most profitable part of the Accord range.
Six model grades
There are six trim levels for the USA's 2023 model year Accord: LX and EX for the 1,498 cc turbocharged engine plus Sport, EX-L, Sport-L and Touring for the Hybrid.
The four-cylinder engine has outputs of 192 horsepower and 192 pound feet of torque. Unlike the tenth generation model, there is no 2.0-litre alternative.
There is, however, a 1,993 Atkinson Cycle four-cylinder engine, this being reserved for the Hybrid. Supplemented by two motors, it has combined outputs of 204 horsepower and 247 pound feet of torque. It too is FWD-only.
Physical controls
Honda listened to its customers' unhappiness with the loss of HVAC buttons and dials in the old-shape Civic, bringing these back for the latest model. It has continued this logic with the Accord, physical controls being retained, along with a volume knob for the audio system.
Where else will it be assembled?
After Honda's Chinese JV with GAC commences build of the new, larger car, there will be smaller scale assembly in other countries. That should include Ayutthaya (Thailand), Pegoh (Malaysia) and Lagos (Nigeria). Each of those three factories currently builds the tenth generation model.
Life cycle and platform
As for the life cycle, this should be five years, the mid-cycle facelift being due for the 2026 model year in the US, Canada and Mexico.
When asked to confirm the name of the new car's platform, a spokesperson for American Honda stated, "We have just revealed the vehicles and we will release more information closer to launch".