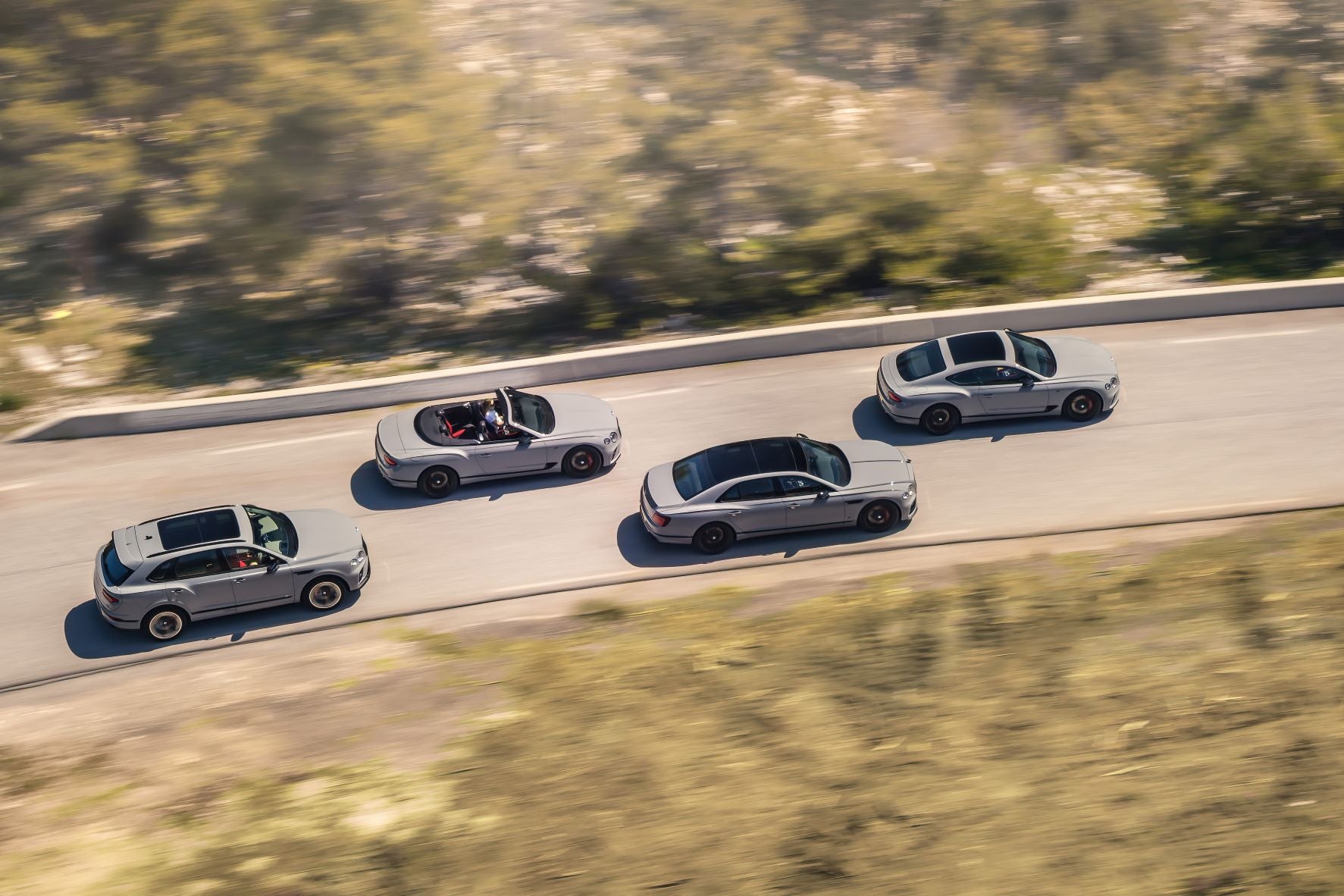 Volkswagen Group's British luxury car unit Bentley Motors achieved record operating profits for the first nine months of 2022, despite what it described as "continuing challenges and uncertainty in the global economy".
Profits more than doubled to EUR575m, up 109% year on year and ahead of the previous full year result of EUR389m.
The 23.1% return on sales was also a record for the 103 year old brand.
YTD sales rose 3% to 11,316 cars while revenue rose from EUR1.949bn in 2021 to EUR2.49bn this year, up 28%.
"This was largely due to the popularity of new model derivatives and the personalisation options available through Bentley Mulliner," the automaker said in a statement.
The best-selling Bentayga SUV claimed a 41% while the Flying Spur sedan recorded 27% thanks, in part, to the introduction of a hybrid variant. Continental GT and GTC together accounted for 32% of sales.
Sales were up 18% in Europe in the first nine months of 2022, to 2,133 cars. Asia Pacific saw double digit growth of 17%, the UK home market rose 25% to 1,126 vehicles while the Americas remained strongest sales region with a 7% increase to 3,154.
Bentley saif it was expecting a strong end to the year thanks to the introduction of the Bentayga Extended Wheelbase (EWB) model which has so far accounted for around 40% of Bentayga orders since launch.
Chairman and CEO Adrian Hallmark said: "While Bentley continues to tackle the challenges it faces in the global market, this latest set of financial figures shows strong results in most regions."