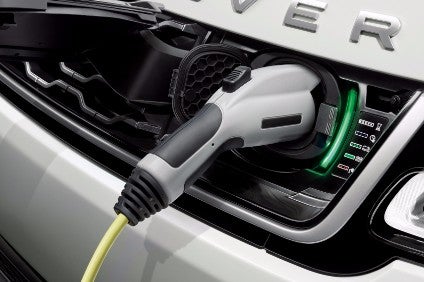 The increasing use of location data in the automotive, transport and logistics industries allows company assets to be viewed in a detailed, accurate and comprehensive manner – allowing real-time visibility, and for companies to efficiently manage their connections. American-Dutch multinational group, Here Technologies specialises in this area of the industry providing mapping, location data and related services to a range of companies. The company's vice president of product management, Remco Timmer, recently spoke at the Gartner Supply Chain Symposium to discuss the companies increasing map making capabilities and services. We caught up with Remco Timmer at the Here Technologies office in London to learn how the company's technology can assist fleet managers as well as the EV market.
The European Union's (EU) Intelligent Speed Assistance (ISA) regulation is in effect, and global automakers have "overwhelmingly" chosen the ISA map from Here Technologies to comply with the mandate, the supplier claimed. Here will deliver regularly updated speed limit information to passenger and commercial vehicles from automakers including HERE shareholders, plus OEM customers Jaguar Land Rover, Scania, and VinFast. From July 2022, all new passenger and commercial vehicle types and models introduced in the EU had to be equipped with ISA. From July 2024 onwards, ISA must be in all newly registered vehicles in the EU. The HERE ISA Map was introduced last year to provide automakers selling vehicles in the EU with the most accurate speed limit information available.
As a technology bridge from ICEs to BEVs, plug-in hybrids perform a role in Europe – but will they be squeezed out of the market now?
Is Alfa Romeo's Tonale, the Stellantis premium brand's first new model in over five years – as good as a U11 Bmw X1? Fiat Chrysler Automobiles already seems like a company from a former era. However that name must be mentioned as part of any explanation of why a second SUV for Alfa Romeo has taken until now to arrive. Incredibly, the marque's global sales haven't plummeted quite as steeply as, for example, Jaguar's and anyone who loves cars hopes that's a temporary thing. The only Alfas available in 2022 have been a six year old sedan in a segment which continues to contract and an SUV with zero electrification options.
A four-month run of growth to the global vehicle market selling rate ended in September as sales in North America and Europe declined sharply on continued supply shortages. Data released by LMC Automotive (a GlobalData company) for September confirmed a weak sales trend for the global vehicle market this year. After a disappointing performance in 2021 notable for sales constraints caused by parts shortages, the market is heading for another historically weak year. A global market forecast at 81.7 mn units in 2022 would be flat on 2021 and some 9% under 2019's level (just over 90m). However, the picture around the world is somewhat mixed, with a strong rebound in China (as parts shortages ease) contrasting with sluggish sales in Europe and North America. The outlook everywhere is subject to rising concerns over prospects for the global economy as well as other risks and uncertainties.
Tesla posted record quarterly revenue and operating profit in Q3, though analysts said revenue came in slightly under expectations. At US$21.5bn, third quarter revenues were some 55% ahead of the same quarter last year. Operating profit was up 84% on last year to USD3.7bn for a 17.3% operating margin. However, Tesla also said that the quarter also saw higher raw material and logistics costs.
These days, it's a rare week without news of an EV investment. BMW plans to spend CNY10bn (US$1.4bn) to expand its electric vehicle battery production capacity in Shenyang, in China's Liaoning province, according to local reports citing a local company official. The German automaker is gearing up global operations in response to fast rising demand for zero emission vehicles with China set to play a major role in its future strategy. Earlier this year, the company increased its stake in its BMW Brilliance Automotive joint venture to 75% from 50% in a EUR3.7bn deal. Last June, BMW began production at a new EV plant in Shenyang following an investment of CNY15bn (US$2.1bn), raising its overall production capacity in the country to 830,000 units per year.
BMW also said this week it would increase e-component production capacity at its manufacturing base in Leipzig with another eight production lines by 2024. Over the next year, the plant's two existing battery module lines will be complemented by a further line plus five cell coating lines. These will be followed by two new high-voltage battery assembly lines due to go on stream in 2024. The batteries they make will power models such as the fully electric version of the MINI Countryman, which will also be built in Leipzig.
Yet another OEM deal to source raw materials for batteries: ZF has signed a strategic cooperation agreement with China-based electric vehicle startup NIO and the two sides say they will work together in the development of steer-by-wire (SBW) products and other fields. Both companies have also agreed to establish an instant information sharing mechanism to deepen communication and conduct regular technical exchanges to jointly engage in industry-leading processes and quality standards. Meanwhile, ZF and NIO plan to extend their collaboration to brand promotion, product marketing, technology and quality enhancements, as well as customer service.
Meanwhile, POSCO Chemical Company said it expected to sign a long term supply deal with Ford for electric vehicle (EV) battery components, according to local reports citing sources 'close' to the South Korean company. POSCO Chemical, part of the steel and chemicals conglomerate POSCO Holdings, has been the main driving force behind the group's diversification into new growth industries including the global EV supply chain. Last July, the company signed a major deal to supply cathode materials to General Motors. Posco Chemical was understood to have held a series of meetings with Ford executives.
South Korean electric vehicle (EV) battery manufacturer LG Energy Solution Ltd (LGES) said it had signed a preliminary agreement with Australian mining firm Syrah Resources to supply a key mineral used in lithium ion batteries. The two companies signed a memorandum of understanding (MOU) for the supply of 2,000 tons of natural graphite anode material per year from 2025 with provision to gradually increase supply over the longer term. A formal binding agreement is expected to be signed by the end of this year once the finer terms of the deal have been agreed.
DeGould said it had installed an Auto-Compact digital vehicle inspection system at Toyota Motor Manufacturing Mississippi. The plant, located in Blue Springs, makes Corolla for Americas markets. Toyota approval followed eight months of testing and calibration. The digital vehicle inspection system was benchmarked against current line inspection metrics as a proof of concept.
INEOS Automotive has started series production of the Grenadier 4X4 at the former Smart factory in Hambach, France. "We've come a long way since the project kicked off in 2017 and this is a landmark moment for [us] as a vehicle manufacturer," said Mark Tennant, the company's automotive commercial director. "Global supply chain issues continue to constrain output, but customer deliveries in volume are expected from early December," the company said. To support those deliveries, it has built a global network of 200 sales and service sites.
NTT Data and Denso have started to build what they describe as an industry-wide ecosystem for electric vehicle (EV) batteries. This will create global trusted dataspaces where only necessary data can be shared, while also protecting private data, the companies say. The new battery regulation currently being reviewed in Europe will require disclosure of CO2 emissions and the resource recycling rate throughout battery lifecycles to the European Commission. In the future, when Japanese companies sell EVs, including battery electric vehicles (BEVs) and hybrid electric vehicles (HEVs), in the European market, they will be required to meet this regulation in Europe. To make this possible, it is necessary to build a common platform for securely sharing data between suppliers in the value chain, instead of requiring respective companies to meet the regulation individually.
Even as ADAS rollouts proliferate on new vehicles, huge uncertainties on timelines for the introduction of highly autonomous vehicles (AVs) remain. Moshe Shlisel, CEO of autotech company GuardKnox, has been working with Tier 1 suppliers and OEMs, offering a platform that the company claims addresses the issues that have kept autonomous capabilities stuck in second gear. He shared with Just Auto his thoughts on the obstacles ahead and realistic timescales for AVs on public roads.
Due recognition: Ford said a building at its Lommel Proving Ground, in Belgium, used for the improvement of driving dynamics, would now be known as the Richard Parry-Jones Appraisal Centre, in honour of the company's well known engineering manager who died aged 69 following a tractor accident at his farm in Wales in April, 2021. Parry-Jones was group vice president of global product development from 1998 until his retirement in 2007, and was seen as the driving force behind the Ford Focus (which replaced the Escort in Europe), Fiesta, the Mondeo Sierra replacement, Mustang, Thunderbird, F-150 and GT.
Finally, a reminder we have completed a full list of Paris motor show major launches. Enjoy.
Have a nice weekend.
Graeme Roberts, Deputy Editor, Just Auto