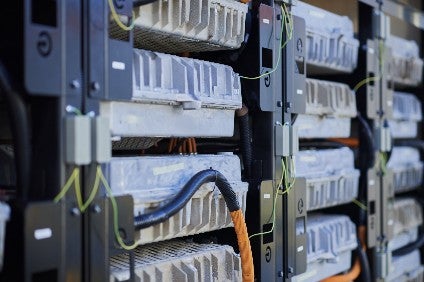 NTT DATA and Denso have started to build what they describe as an industry-wide ecosystem for electric vehicle (EV) batteries. This will create global trusted dataspaces where only necessary data can be shared, while also protecting private data, the companies say.
The new battery regulation currently being reviewed in Europe will require disclosure of CO2 emissions and the resource recycling rate throughout battery lifecycles to the European Commission.
In the future, when Japanese companies sell EVs, including battery electric vehicles (BEVs) and hybrid electric vehicles (HEVs), in the European market, they will be required to meet this regulation in Europe.
To make this possible, it is necessary to build a common platform for securely sharing data between suppliers in the value chain, instead of requiring respective companies to meet the regulation individually.
NTT DATA and Denso have therefore jointly applied for the solicitation of proposals under the subsidy program of the Ministry of Economy, Trade and Industry (METI) to create an industry-wide ecosystem for EV batteries.
The two companies were officially approved as business operators in September 2022. In the future, the platform used for the ecosystem is intended to serve as a next-generation information infrastructure, allowing for the secure use of data among companies in different industries, including EV batteries.
NTT DATA and Denso says they will launch a study on a common platform for the automotive and manufacturing industries with the aim of commercializing services by the end of FY2023.