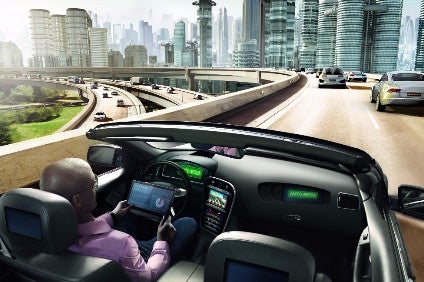 Moshe Shlisel, CEO of AutoTech company GuardKnox, has been working with Tier 1 suppliers and OEMs, offering a platform that the company claims addresses the issues that have kept autonomous capabilities stuck in second gear. He shares his thoughts on the obstacles ahead and realistic timescales for AVs on public roads.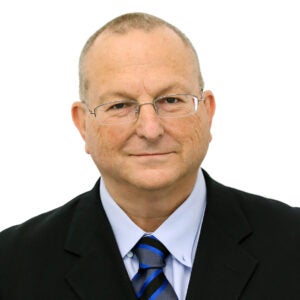 What do you see as the main obstacles to highly autonomous vehicles being in operation on public roads?
The promised autonomous vehicle revolution has been stuck in second gear. Beyond the technical issues hindering the rollout, moral and legal considerations are even more paramount.
To pose an ethical question that has become 'mainstream' in the discussion around autonomous vehicles, how can you program a car to make the right decisions about how to limit damage or prevent loss of life? Who gets to decide what is the right choice? While the technology has to be updated, it is the ethical, moral, and legal implications that require both the public and private spheres to create a framework that ensures the protection of all citizens before AVs hit the road.
How can these obstacles be overcome and on what kind of timescale?
Putting a timescale on any revolutionary technology is nearly impossible. There are so many conflicting factors impeding full autonomy that declaring we can expect these features by a specific year is unrealistic, especially in the near future.
Our society relies on the action of government officials to address the fundamental needs of today through passing legislation. But slow moving bureaucratic processes often serve as barriers to implementing a road ready regulatory framework for autonomous vehicles. While it is encouraging that the UK Government is taking steps towards putting AVs on the road, some of these actions are not speaking to the true technological and moral issues.
For long-term adoption of autonomous vehicles, there is no current sustainable method that speaks to the true needs of drivers and pedestrians. Government and private industries can continue to pour money into R&D that strengthens the core technological needs. But the ethical issues will remain prevalent without a next-gen architecture that addresses the service-based vehicular communications, low latency, and high throughput needed for the next stages of autonomy. A timescale for true autonomy, not just improved Level 2 and Level 3 autonomy, will probably not be realized for at least another generation.
If there is no realistic prospect of fully autonomous vehicles being ready for UK roads by 2025, what kind of scenarios are more realistic by then?
The software defined vehicle will define the automotive industry for the next 20 years.
Cars are no longer just a means to an end as drivers expect their vehicles to be more customizable and adaptable than ever before, and this paradigm shift is set to supercharge the automotive industry. The software defined vehicle is a pivotal milestone in this transformation. Regarding autonomy, incremental improvements will be made towards Level 2 and Level 3 but at the end of the day, humans will have to be responsible for the vehicles they are driving.
It is laudable that the UK government aims to put full autonomous vehicles on the road by 2025, but unfortunately it is simply not realistic given current limitations and the best to hope for is updated changes to existing capabilities.
Some Chinese OEMs and tech companies are sounding bullish on AV technology. Is this kind of talk of robotaxis coming soon overdone? Is it a more limited rollout in designated and geo-fenced zones?
It is possible that we will see a robotaxi on the roads in the near future but most likely only in a highly controlled environment that will be 100% designated and geo-fenced. There are currently too many anomalies on the open road that both engineers and legislators have been unable to correct for a full introduction of these vehicles.
At the moment, this AV tech is still confined to auto shows and will remain a novelty for the impending future. Leaders in the automotive space need to be doing more than offering limited dreams and rather work to improve current vehicles. There is a reason I still drive the same Isuzu that is almost 20 years old – it is because cars are simply not delivering for the driver anymore like they once used to.
There is a paradigm shift occurring in the automotive industry – where vehicles are becoming more than just a means to an end but an extension of one's own life. Embracing innovation and a driver centric approach to producing vehicles, and breaking through the noise will help to produce cars that will truly address evolving consumer behaviours.
Moshe Shlisel
Moshe Shlisel, CEO of GuardKnox is a Veteran of the Israeli Air Force (IAF). He served as the Deputy Commander of Special Operations and oversaw the development and application of highly complex products, including the development and implementation of hardware based security solutions. Moshe has held various executive positions within TADIRAN Communication and Elbit Systems, served as General Manager of medical ERP startup ExactCost, CEO of audience measurement startup TruMedia and COO of satellite communication company SatixFy. Moshe holds a B.Sc. in electro-optics from the Technicon and an MA in Economic Policy (Cum Laude) from Tel Aviv University.