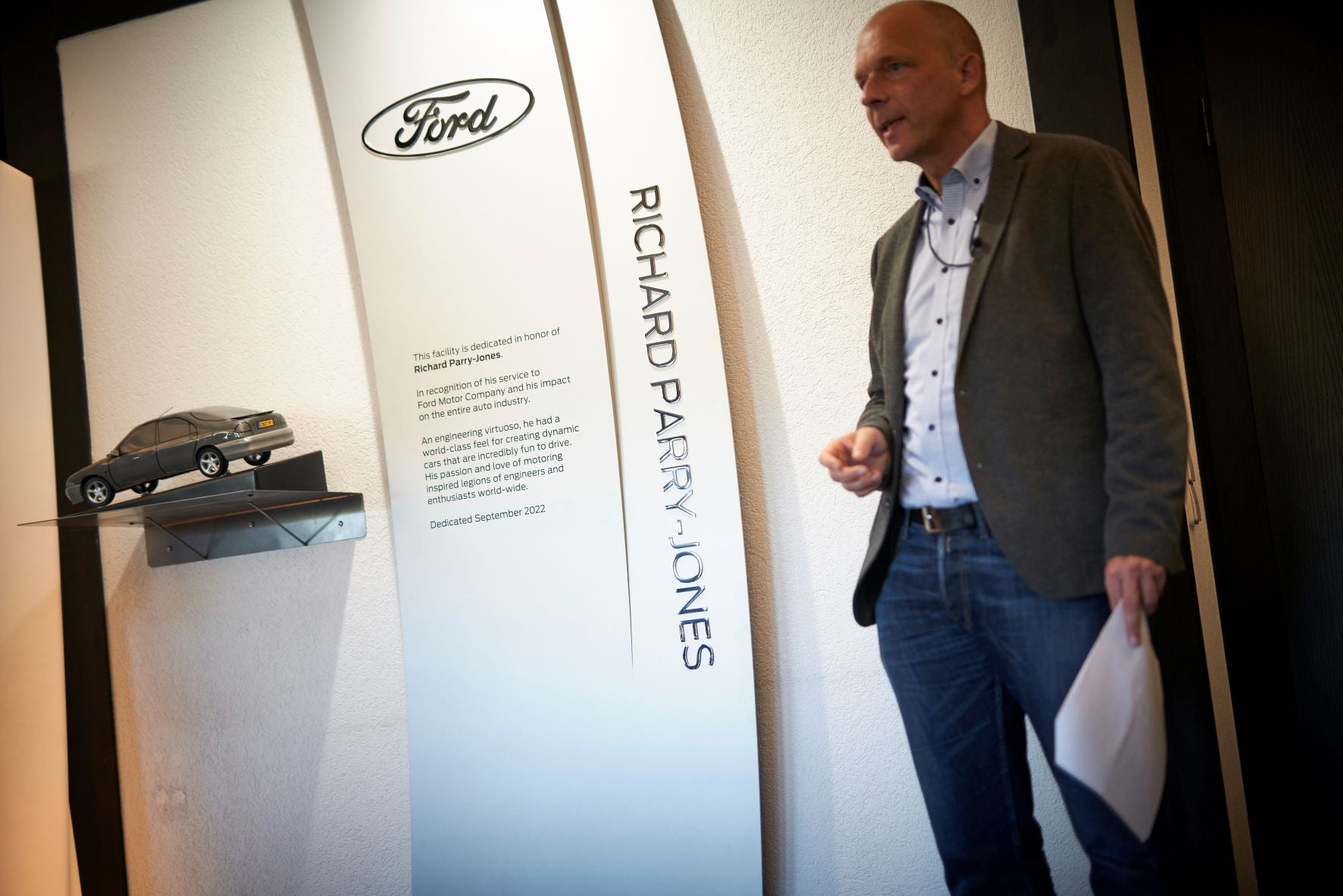 Ford said today a building at its Lommel Proving Ground, in Belgium, used for the improvement of driving dynamics, would now be known as the Richard Parry-Jones Appraisal Centre, in honour of the company's well known engineering manager who died aged 69 following a tractor accident at his farm in Wales in April, 2021.
Parry-Jones was group vice president of global product development from 1998 until his retirement in 2007, and was seen as the driving force behind the Ford Focus (which replaced the Escort in Europe), Fiesta, the Mondeo Sierra replacement, Mustang, Thunderbird, F-150 and GT.
Born in Wales in 1951, he joined Ford's product development group as an undergraduate trainee in 1969.
Parry-Jones was known throughout the industry for his expertise in vehicle development, particularly in the area of driving quality and refinement.
"Richard loved coming to this test track, to get first hand experience of early prototypes and cars in development, to figure out how to make our current cars better, and to drive just for the fun of it," said Joerg Beyer, executive director, engineering, Europe. "Placing his name on the appraisal centre is not only a wonderful memorial, it shows that his creative and ingenuous engineering spirit lives on in the vehicles we will make further down the road."
Parry-Jones was a strong proponent of using consumer insights throughout the product engineering process to deliver vehicles with improved quality, long-range durability and technological innovations that anticipated the wants and needs of customers.
Among the many accolades received throughout his career, Parry-Jones was named Man of the Year in 1994 by Autocar magazine and in 1997 by US publication Automobile.
In 1995, he was awarded an honorary doctorate by Loughborough University in recognition of his outstanding contributions to the auto industry and engineering education and training. Ten years later, he was made a Commander of the Order of the British Empire in the Queen's New Year honours list for services to the automobile industry.
From our archives:
Q&A with Richard Parry-Jones (part one)
Q&A with Richard Parry-Jones (part two)