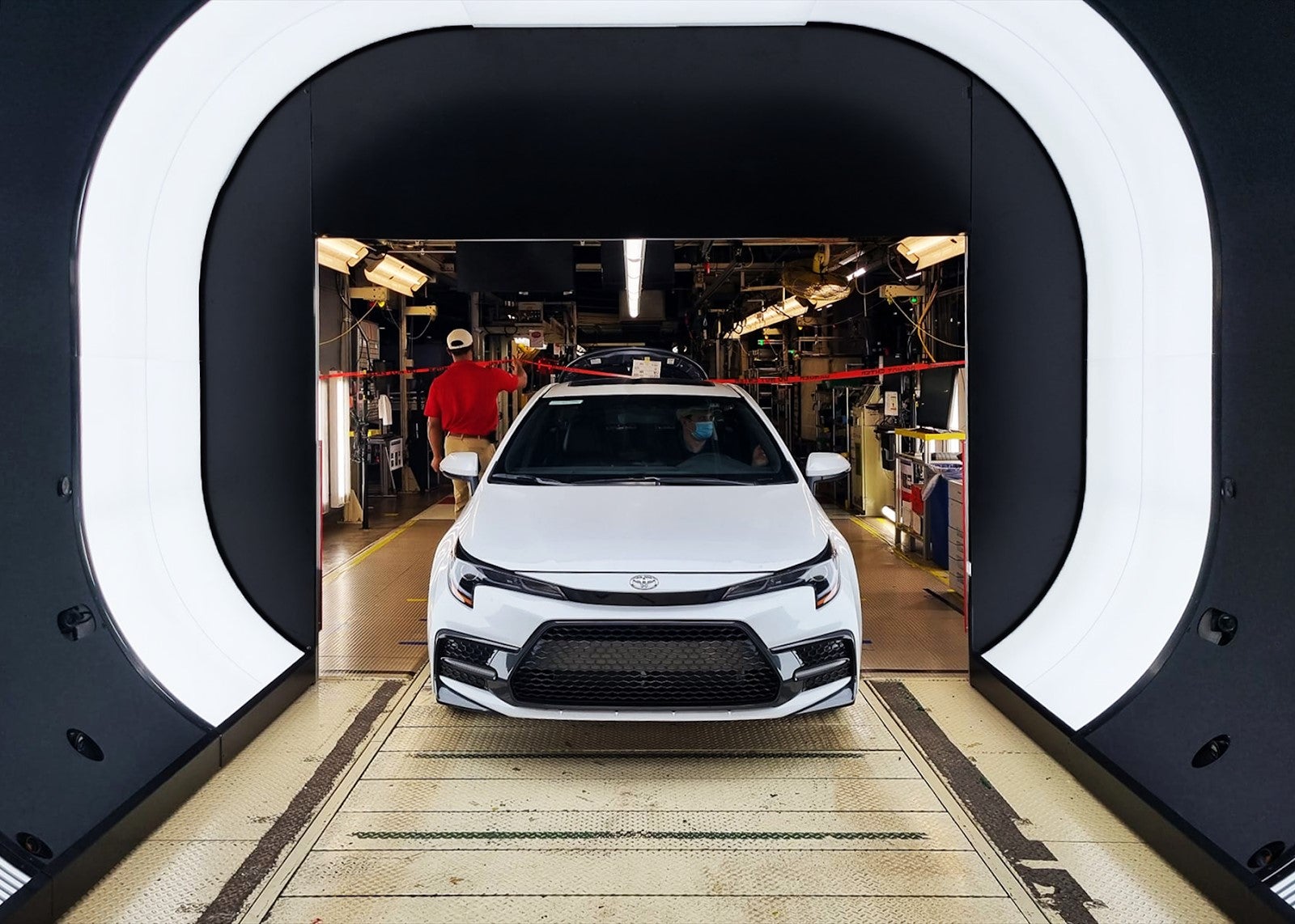 DeGould said it had installed an Auto-Compact digital vehicle inspection system at Toyota Motor Manufacturing Mississippi.
The plant, located in Blue Springs, makes Corolla for Americas markets.
Toyota approval followed eight months of testing and calibration.
The digital vehicle inspection system was benchmarked against current line inspection metrics as a proof of concept.
"As a result of this testing, DeGould is pleased to confirm that the system is officially approved by Toyota and has been fully implemented, marking a first for vehicle surface inspections of this kind," the supplier said.
Toyota Mississippi validated the system which had significantly shortened inspection times and improved the accuracy of the damage detection process.
The artificial intelligent technology means a higher volume of imperfections such as scratches, dents, dings and chips can be detected at an earlier stage in the logistics process, as opposed to further down the delivery cycle, working towards a shorter lead time for vehicle customers.
Toyota can reallocate skilled workers to other areas of the production line as the system fully automates the inspection process.
Ed Jones, chief commercial officer at DeGould, said: ""We are looking forward to continuing the relationship with Toyota, working towards supporting the company on a global scale."
DeGould, founded in 2012, has digital vehicle inspection systems installed with other "leading OEMs and supply chain partners globally". The company is currently channelling investment and funding into further R&D activities to assist OEMs to overcome challenges on the production line which can be solved using advanced computer vision and AI technology.
The future of vehicle inspection: Turning to AI for a helping hand