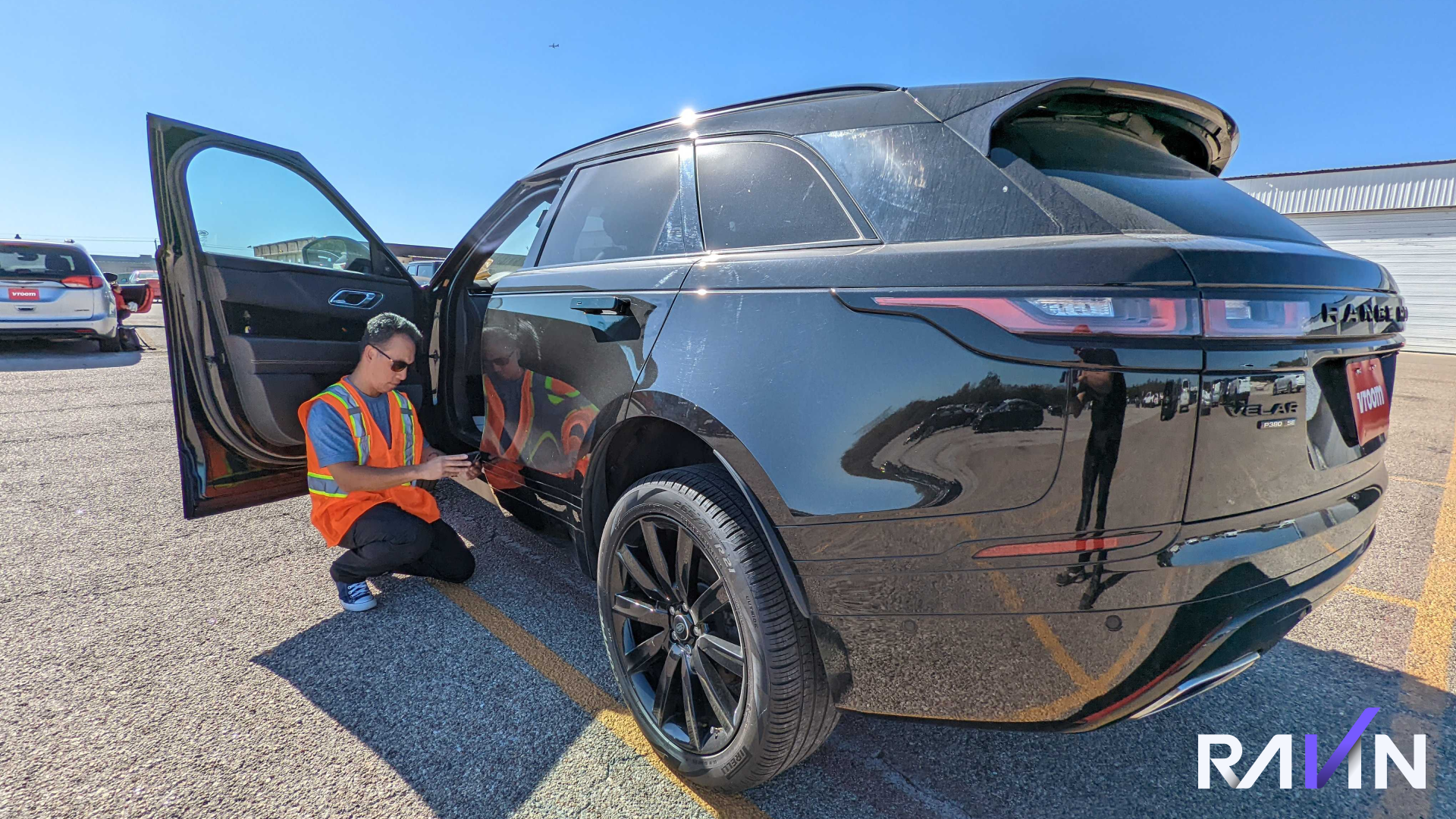 Vehicle inspection can be a lengthy and costly process. With the help of AI, leasing companies and garages can potentially achieve faster results.
Vehicle inspections carried out by leasing companies and garages are a time consuming, costly and mainly labour-intensive process which sometimes leads to inaccuracies and disputes over cost.
AI-vehicle inspection company, Ravin AI, has developed an AI-powered visual inspection tool to make this process – it says – both easier and more accurate. The technology can potentially be used in every element of a vehicle's life – from road worthiness checks, completing insurance claims, renewing leases and offering the option to choose a car from home.

We spoke to Eliron Ekstein, CEO and co-founder, Ravin AI, to find out more about how this technology works and the benefits it brings to the industry.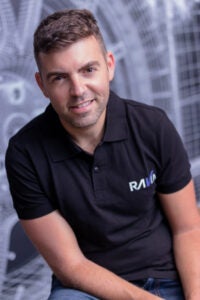 Just Auto (JA): Could you provide some background on the company?
Eliron Ekstein (EE): Ravin AI turns standard mobile phones or CCTV-style cameras into advanced vehicle inspection devices. Through deep learning and computer vision, Ravin supports faster and more objective inspections by scanning vehicles and auto-completing damage and condition reports.
This includes, but is not limited to rentals, off-lease remarketing, vehicle logistics and transport, insurance claims and collision repair assessments. Ravin operates across North America and Europe, and among its strategic partners are Toyota-Lexus and KAR Global (owner of Backlot Cars, TradeRev, ADESA auctions, AutoVIN inspections).
How does the AI visual inspection technology work?
Inspection today requires a professional to take all images and document a vehicle's condition. This is labour intensive, often involves travel, and sometimes leads to inaccuracies.
Our AI-based tools create a new reality in which almost anyone can inspect their vehicle using their own mobile phone. But unlike other inspection apps, ours is fitted with artificial intelligence that identifies vehicle parts and defects, supporting the user in taking the right images. This makes the process both simpler and less costly, cutting down the whole process from days to minutes.
For instance, leasing companies use our tool to replace professional inspection companies to assess vehicles returning from lease, saving valuable time and hundreds of dollars for each vehicle returned. Finally, the technology allows a superior customer experience because you're suddenly not surprised by an excess wear & tear bill a few weeks after returning your car.  
What benefits does this technology offer over other methods?
Currently, most aspects of the car inspection process are done manually, so the AI technology makes the entire process faster, more efficient, and more objective.
When it comes to other AI inspection methods out there, most rely on the user taking the right images, as the AI can only analyse what it is receiving. In our case, the tech actually assists the user in taking the right images up front, and captures them autonomously for added objectivity.
Additionally, some of our competitors require heavy and costly hardware installation to capture the correct images. Ravin simply requires a smartphone or small CCTV cameras. Other competitors analyse the damages from random synthetic images, while Ravin uses pictures from our database of hundreds of millions of images.
We believe Ravin's technology is cost-efficient and flexible, utilising either mobile phones and/or stationary cameras, which are easy to deploy and require a simple installation.
What changes do you expect to see when looking at AI capabilities and functionalities?

Automotive is a bit late in the game of digitisation, behind areas like commerce and finance. It's still very much a manual industry where you need to 'kick the tyres'. Indeed, there's going to be some of that for a while, but the key to speed and cost reduction is to bring tools that reduce the repetitive and common tasks that humans do today. This starts with inspecting a vehicle because it's so essential to every transaction and trust creation.
How does this technology impact the automotive industry from an OEM and consumer view?

Ultimately, this means ordinary consumers can assess their own vehicle and receive objective validation that they can use externally when selling the car or renting it out, and digital data about the vehicle will be far more accessible. 
For OEMs, this means re-inventing the digital customer journey from trade-in valuations (which are essential in the new car purchasing process), lease-end experience, and even maintenance and services. Some OEMs are also entering the insurance market and need the tool to help their customers in submitting claims.
How do people become involved with the technology offered by the company?
Ravin already works with automotive companies, such as Toyota and Lexus, and as we continue to expand, if you're driving one of the main car brands, you will likely encounter the software as part of your new lease-end experience or trade-in, in the not-so-distant future.
Similarly, some insurance customers in Europe will already have the ability to assess their vehicle condition through the tool this year.