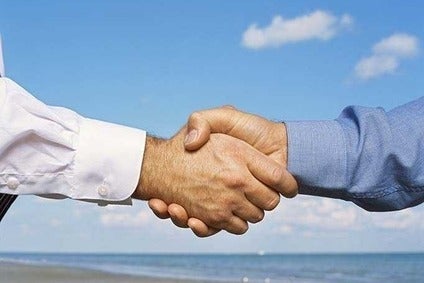 POSCO Chemical Company said it expected to sign a long term supply deal with Ford for electric vehicle (EV) battery components, according to local reports citing sources 'close' to the South Korean company.
Posco Chemical, part of the steel and chemicals conglomerate POSCO Holdings, has been the main driving force behind the group's diversification into new growth industries including the global EV supply chain.
Last July, the company signed a major deal to supply cathode materials to General Motors.
Posco Chemical was understood to have held a series of meetings with Ford executives, including a meeting between Ford CEO Jim Parley and Posco CEO Choi Jeong-woo during an unannounced trip to South Korea last month.
Posco was understood to have agreed in principle to a contract with a duration of at least five years for the supply of cathode materials to the US automaker.
According to the reports, Ford wanted to establish long term agreements for the supply of other key EV battery minerals, including lithium and nickel, with other Posco group companies.
The materials would be supplied to Ford's joint venture with South Korea's SK On, called BlueOval SK, which is currently building significant new EV battery manufacturing capacity in the US and other countries.