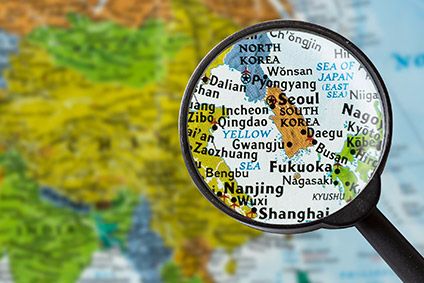 We published our usual monthly deep dive into South Korea this week. Domestic sales by South Korea's five main automakers combined rose by just under 2% to 131,526 units in December 2022 from 129,392 units a year earlier, according to preliminary wholesale data released individually by the companies. Domestic sales last month were lifted by continued improvements in semiconductor supplies and recent new model launches – particularly by the leading domestic brands. Hyundai reported a 6.5% rise in local deliveries to 70,387 units while Kia's sales were up by almost 6% at 50,536 units. The smaller brands struggled to keep up, with Ssangyong's sales falling by 5% to 5,520 units; GM Korea's sales dropping by 27% to 1,840 units; and Renault Korea sales plunging by 55% to 3,243 units.
When we look at the performance of the global automotive industry in 2022, India has been a rare bright spot. Is it likely to continue? Ammar Master, analyst at LMC Automotive (a GlobalData company), considered the outlook. India (along with the ASEAN region) has been a rare bright spot, bolstering sales. The effects of the pandemic are gradually dissipating and leading to a rebound in GDP and private consumption. This helped drive pent-up demand, while also giving vehicle makers the confidence to introduce new models in the market. Plus, improving supplies of semiconductors have allowed OEMs to ramp up output to meet pending orders of an estimated 850k units, most of which are Passenger Vehicles (PVs). The market's growth driver has also shifted from inexpensive entry-level cars to SUVs, frequently bought by more affluent consumers, which is another reason why sales are holding up well. Therefore, Light Vehicle (LV) sales in the year to October climbed by 25% year-on-year (YoY) to 3.70 million units, despite higher vehicle prices and interest rates. Sales are projected to have reached a record high of 4.41 million units (+25 YoY) in 2022. After such phenomenal growth last year, the market is expected to slow to a 5% growth rate in 2023 on sales of 4.64 million units. We assume that most of the pent-up demand and pending orders will be largely fulfilled over the coming few months, albeit with new model launches continuing to generate large volumes of bookings.
The US light vehicle market turned out at 13.7 million in 2022, down 7.9% on 2021's 14.9 million units. Sales were hampered by supply constraints and higher interest rates – a response to an uptick in price inflation. Transaction prices hit record levels and inventory stayed low, despite some improvement in the second half of the year. The US is expected to experience a mild recession in 2023. The recession will be triggered by the Federal Reserve's aggressive tightening cycle and the drag from tighter financial market conditions. Higher borrowing costs will also weigh on corporate profits, hiring, and business investment. The consumer will also feel the effects of an increase in unemployment and a reduction in excess savings. General Motors regained the market leadership position in the US after Toyota pipped it to the post in 2021. GM sold 2.27 million vehicles in 2022, a 3% gain on the previous year. GM performed especially strongly in the fleet market (sales up 44% in the year). Toyota, the previous US market top seller, sold 2.1 million units in 2022, 9.6% fewer than in 2021. In 2023, US light vehicle sales are still expected to remain well below pre-pandemic levels at 14.9 million units, an increase of 9% from 2022. In pre-pandemic 2019, the US market was 17 million units, a level it is not expected to return to until 2025.
Our Man in Brazil has just checked in for 2023 with an interesting article on how the South American country's auto industry fared last year. With so many variables pounding the Brazilian economy, last year's results were of flat sales, a slight production rise and sound exports. Sales of cars, pickup trucks, delivery vans, lorries and buses dipped 0.7% in 2022 to 2,104,461 registered units. Cars and buses performed a little better than in 2021 but lorries and light commercials pulled overall results down. Sales were off 32% overall from 2019's 2.788m registrations before the covid pandemic. December was the strongest sales month in 2022 with 216,900 registered units, up 4.8% year on year. Brazil ranked third largest world market after China: 26.757 million vehicles (+1.7%) and Germany: 2.651 million (+1.1%) Brazil: 2.104 million (-0.7%) and ahead of the United Kingdom: 1.614 million (-2%) South Korea: 1.388 million (-3.1%) Spain: 0.813 million (-5.4%) Japan: 4.201 million (-5.6%) United States: 13.858 million (-7.6%) France: 1.529 million (-7.8%) and Italy: 1.456 million (-9.6%).
China results just in, too. New vehicle sales there fell 8% to 2,556,000 units in December 2022 from 2,786,000 units in the same month of last year, according to passenger and commercial vehicle wholesale data released by the China Association of Automobile Manufacturers (CAAM). The Chinese vehicle market had slowed significantly since rebounding in the third quarter, reflecting widespread Covid outbreaks and related lockdowns across the country in the fourth quarter. Deliveries to dealers in December were held back by shortages of semiconductors, according to CAAM, with supply chains once again disrupted by the pandemic. Full year sales increased 2% to 26,864,000 units from 26,275,000 units in 2021, helped by a 50% cut in vehicle sales tax in the second half of the year. Passenger vehicle sales rose 9% to 23,563,000 units, driven mainly by surging demand for new energy vehicles (NEVs), while sales of commercial vehicles plunged 31% to 3,301,000 units.
Another EV battery JV ready to roll: LG Energy Solution (LGES) said its US battery cell manufacturing joint venture with Honda Motor had been officially established. The company, called L-H Battery Company, is based in Jeffersonville, Ohio with an initial paid up capital of US$210m. LGES owns 51% of the equity and Honda 49%. Construction of a new plant, 40 miles south west of Columbus, will begin early in 2023. It will have an initial production capacity of 40 gigawatt hours (GWh) per year when construction is completed at the end of 2024, to produce lithium ion batteries exclusively for Honda EVs made in North America. The company said battery cell production would start by the end of 2025.
Materials, too: EV Metals Arabia Company for Industry (EVM Arabia), a subsidiary of EV Metals Group, a global battery materials and technology company, said agreements had been signed for the allocation of 127 hectares of land from The Royal Commission at Yanbu and a gas and power allocation from the Saudi Arabian Ministry of Energy. This will allow development of EVM's battery chemicals complex to position the kingdom as a global midstream hub for the production of high purity chemicals required by electric vehicle and battery cell manufacturers. It followed the grant of an environmental permit to construct by the Royal Commission at Yanbu effective from 2 January 2023, for which a contract will be awarded later this year. The gas allocation is equivalent to a daily standard amount of 6,240,000 cubic feet which will be used for the first two processing trains to produce high purity lithium hydroxide monohydrate, with construction scheduled to commence in Q3 this year.
Gestamp has announced a fourth hot stamping line in India. It recently launched extreme size parts, battery boxes, cell to pack concepts, joining technologies, chassis innovative lightweight solutions and active frunks at an automotive fair. "Gestamp aims to raise the bar in terms of its relevance in India as a key player in the automotive components sector, at a time when the Indian automotive sector has grown exponentially to become the third largest automotive market in the world," the supplier said in a statement. The new hot stamping line will be opened by the end of the year, in addition to the two existing ones in Pune and another in Chennai.
Japan's new vehicle market expanded for the fourth consecutive month in December 2022, by 2.4% to 344,365 units from weak year earlier sales of 336,442 units, according to the Japan Automobile Manufacturers Association. Component shortages continued to affect production at automakers, particularly Toyota, albeit to a lesser extent than earlier in the year and during the same period of last year. Last month the Japanese government revised upwards its GDP growth forecast for the country for the current fiscal year to 1.5% with rising capital expenditure and higher wages expected to underpin domestic consumption. Total vehicle sales last year fell by 5.6% to 4,201,321 – the lowest level in 45 years – from 4,448,340 in 2021, due mainly to a weak first half of the year. Sales of passenger vehicles fell 6.2% to 3,448,298 units while truck sales were down by 2.4% at 747,543 units and bus and coach fell by over 20% to 5,480 units.
Tata unit has completed its acquisition of Ford India's factory in Sanand. Tata Passenger Electric Mobility (TPEML) and Ford India Private (FIPL) had inked a deal last 7 August for the complex including all land & buildings, the car plant and its machinery and equipment plus the transfer of all eligible employees for INR7.26bn (US$91.5m). In a statement Tata said "the parties have today (10 January) completed the transaction and TPEML has acquired the Sanand property and the VM plant and machinery. Additionally, all VM employees are offered employment, and those who have accepted TPEML's offer of employment, have been transferred to TPEML and have become employees of TPEML with effect from today". "With existing capacities near saturation, this acquisition will unlock an additional manufacturing capacity of 300,000 units per annum which is scalable to 420,000 units per annum."
Ford is talking with South Korean electric vehicle (EV) battery manufacturer LG Energy Solution (LGES) to replace SK On Company as its partner in its planned battery cell plant in Turkey, according to Korean reports. This followed recent reports SK On was pulling out of its agreement with Ford and Turkish company Koc Holding to jointly invest US$3.2bn in an electric vehicle (EV) battery plant near Ankara, citing rising interest rates and deteriorating funding conditions. Ford was looking to set up a joint plant in the country to supply battery cells for its EVs sold across Europe. The agreement with SK On was for a factory to come on stream in 2025 with an initial production capacity of up to 45 gigawatt hours (GWh) per year. Allowing LGES to replace it in Turkey would be a major setback for SK On which already has a strategic joint venture with Ford, BlueOval-SK, which is building two large scale EV battery plants in the US. Last month Ford was also reported to be in discussions with Contemporary Amperex Technology Company (CATL) to supply battery cells for the US.
Have a nice weekend.
Graeme Roberts, Deputy Editor, Just Auto