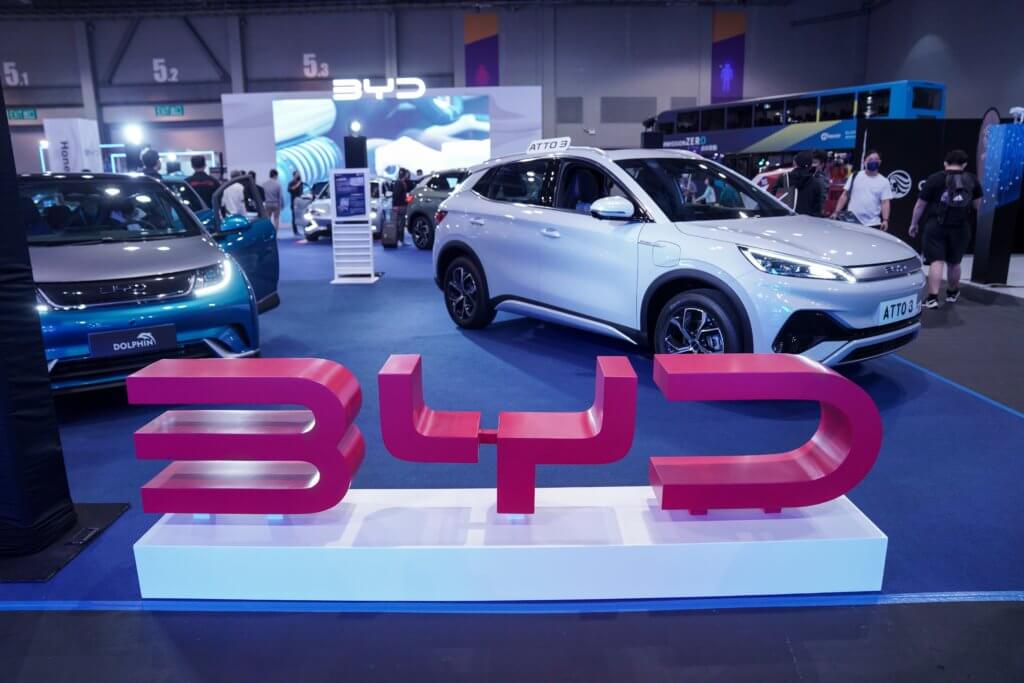 New vehicle sales in China fell 8% to 2,556,000 units in December 2022 from 2,786,000 units in the same month of last year, according to passenger and commercial vehicle wholesale data released by the China Association of Automobile Manufacturers (CAAM).
The Chinese vehicle market had slowed significantly since rebounding in the third quarter, reflecting widespread Covid outbreaks and related lockdowns across the country in the fourth quarter. Deliveries to dealers in December were held back by shortages of semiconductors, according to CAAM, with supply chains once again disrupted by the pandemic.
Full year sales increased 2% to 26,864,000 units from 26,275,000 units in 2021, helped by a 50% cut in vehicle sales tax in the second half of the year.
Passenger vehicle sales rose 9% to 23,563,000 units, driven mainly by surging demand for new energy vehicles (NEVs), while sales of commercial vehicles plunged 31% to 3,301,000 units.
Sales of NEVs almost doubled to 6,887,000 units last year to account for 25% of total vehicle sales. Deliveries of battery powered electric vehicles (BEVs) rose by 84% to 5,364,000 units, or 20% of total sales, while sales of hybrid vehicles surged by 153% to 1,523,000 units.
Vehicle exports rose 45% to 324,000 units in December and by 54% to 3,111,000 units last year, with NEV shipments up 120% at 679,000 units.
Competition in the BEV market is rising fast, particularly in the premium segment which has been targeted by a large number of domestic startups due to the higher margins. Leading brands including Tesla have had to slash their prices over the last several months.
Ralf Brandstaetter, chairman and CEO of Volkswagen Group China, said he expected NEVs to account for a third of total vehicle sales in 2023. The company is stepping up its electrification drive in China, with its battery-powered ID.7 sedan set to hit the market this year. The company said it was investing EUR14bn in its Chinese joint ventures over the next two years and expected NEVs to account for 40% of its sales in the country by 2030.
Manufacturer performances
The country's largest vehicle manufacturing group, Shanghai-based SAIC Motor, reported a 19% drop in global group sales to 536,370 units in December while the full year total was down by just under 3% at 5,302,644 units. NEV sales rose by 47% to 1,073,430 units last year, while overseas sales were up by 46% at 1017,430 units.
SAIC-Volkswagen's sales increased by over 6% to 1,320,833 units last year, while SAIC-GM's sales were down by over 12% at 1,170,107 units reflecting the company's struggle with semiconductor shortages throughout the year. SAIC-GM-Wuling's deliveries fell by just over 3.6% to 1,600,007 units; while SAIC Motor's own passenger vehicle sales rose by almost 5% to 839,187 units.
GAC Group reported a 12% drop in sales to 206,001 units in December, while full-year sales were up by over 13% at 2,533,801 units. GAC Toyota sales increased by over 21% to 1,005,000 units; while GAC Honda sales fell by almost 5% to 741,808 units; GAC Motor 362,548 units (+12%); and BEV-maker GAC Aion 271,156 units (+126%).
BYD's global NEV sales jumped by 153% to 234,598 units in December and by 213% to 1,857,379 in 2022, including a 184% rise in BEV sales to 911,141 units and a 247% rise in hybrid sales to 946,238 units. Last March the company ceased production of conventional internal combustion engine (ICE) vehicles.
Geely Auto's sales fell by 8% to 146,017 units in December, but were up by 8% at 1,432,988 units last year driven by a 328% jump in BEV sales to 262,253 units and 329% surge in hybrid vehicle sales 92,218 units. The company has set a sales target of 1.65 million vehicles in 2023.
Great Wall Motors' global sales fell by 17% to 1,067,523 units in 2022, despite a 21% rise in overseas sales to 173,180 units. The company said it aims to sell 1.6m vehicles in 2023, driven by the launch of at least 10 new NEVs.
Tesla's Shanghai wholesale deliveries reportedly fell by 21% to 55,796 units in December, reflecting a seasonal production break in the last week of the month and also due to weakening demand. Over the full year deliveries rose by around 50% to 710,865 units, including an estimated 440,000 domestic sales and 271,000 exports.