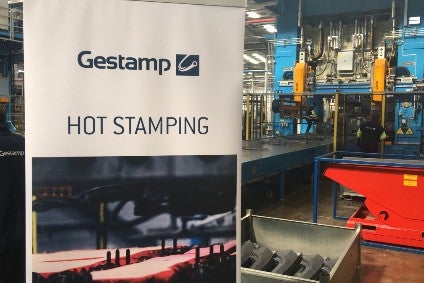 Gestamp has announced a fourth hot stamping line in India.
It recently launched extreme size parts, battery boxes, cell to pack concepts, joining technologies, chassis innovative lightweight solutions and active frunks at an automotive fair.
"Gestamp aims to raise the bar in terms of its relevance in India as a key player in the automotive components sector, at a time when the Indian automotive sector has grown exponentially to become the third largest automotive market in the world," the supplier said in a statement.
The new hot stamping line will be opened by the end of the year, in addition to the two existing ones in Pune and another in Chennai.
Gestamp India was set up in 2006 and has local R&D capability.
Gestamp's third business unit, known as Edscha brand, last year signed a joint venture with Indian automotive supplier Aditya Auto Products & Engineering, based in Chakan. The first production of module hinges at Pune will be next spring.