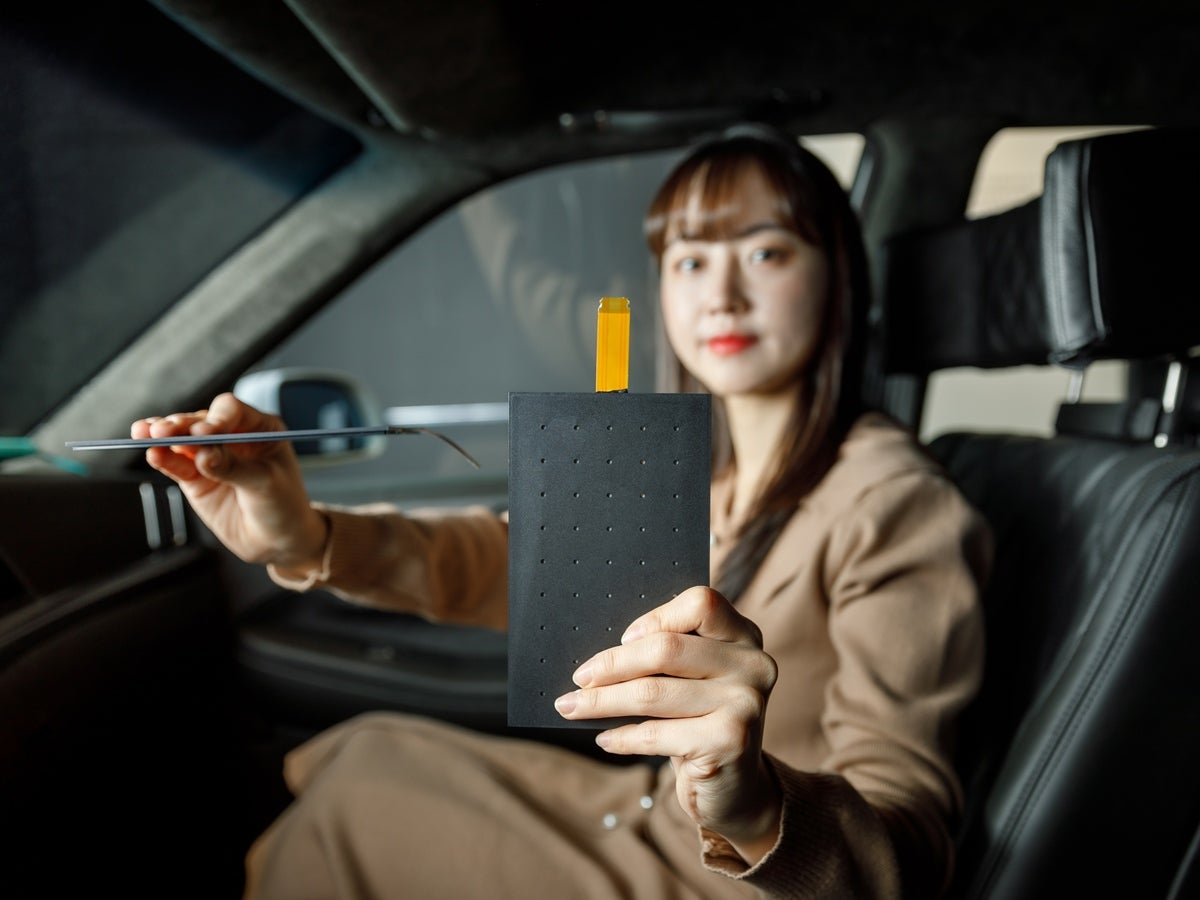 A lack of accessible public charging points for electric vehicles (EV) means increased investment in EV will not pay off anytime soon. Moreover, there are problems building in the supply of critical materials for batteries, also. If EV infrastructures like battery and charging points are not built, the government won't be able to justify spending taxpayer money on these vehicles, according to Emilio Campa, thematic analyst at research firm GlobalData. He made his predictions in a new podcast from the research firm. The transport analyst backed up the need for more public charging points as there is set to be over 27.5 million EVs made for the road by 2030. However, increased demand for lithium, from light-duty EV production, will outstrip supplies of battery-grade lithium by over 2,400 kilotons by 2030. "This will drive up EV prices and mean new innovative technologies that will rely on batteries, such as flying taxis, will be at the back of the queue, stalling their implementation," said Campa. "It's not just battery metal shortages that we're lacking in but also public charging infrastructure. When you look at EVs for example, charging infrastructure is often a key focus of specific government policies, but investments still lacking."
The sale of ICE LVs will be prohibited in Europe from 2035, so automakers are forming strategies to best navigate the transition to BEVs. LMC Automotive (a GlobalData company) analyst James Norris investigates. In June 2022, the EU Council confirmed that the sale of Internal Combustion Engine (ICE) cars and vans will be prohibited in the region from 2035, pending a discussion on ICE models using e-fuels. Nevertheless, this will effectively be a deadline for the ending of the sale and build of ICE Light Vehicles (LVs) in Europe. As a result, developing soon-to-be-redundant ICE technology while investing staggering sums into electromobility has become financially unviable in most cases. Producing ICE models alongside Battery Electric Vehicles (BEVs) with BEV-dedicated platforms also incurs operational costs, which raise the stakes even further. As such, European automakers are forming strategies to best navigate the transition. More specifically, they are deciding whether to develop focused (BEV-dedicated) or flexible (multi-fueled) platforms, or even a combination of the two.
Mazda's first PHEV is the most powerful road car the automaker has ever produced. Those familiar with Mazda's older (though regularly updated) CX-5 SUV, which accounts for about 25% of the brand's UK sales, will get a few surprises when examining the new CX-60 which reached showrooms this autumn. One is that the heavy bonnet (hood) now raises with hydraulic strut help – a huge improvement – the second is the engine faces the wrong way and about a third of said engine appears to be missing. The combination of a Skyactiv-G 2.5-litre four-cylinder petrol engine with a 129kW electric motor and a 355V, 17.8 kWh high-capacity lithium ion battery, delivers a total system output of 327ps and torque of 500Nm. WLTP combined fuel consumption is 188mpg and WLTP combined CO2 emissions are 33g/km. Mazda claims 39.15 miles of combined electric motor powered driving with the vehicle running at 62mph or less and 0-62mph in just 5.8 seconds. Both claims proved justified with the biggish SUV a fast sprinter off the mark yet 40 miles of electric running was easily achieved.
This week, Mazda said it would continue to "accelerate" electrification of its fleet, launching attractive products that meet regulations in respective markets with a "multi-solution" approach. The automaker said it had sold 20,000 units of its MX-30 BEV in Europe and would in 2023 launch the MX-30 R-EV followed by other electrified products including the three-row Mazda CX-80. It also recently introduced the CX-60 to Europe as a PHEV. "From 2025 until 2027, as regulations become more stringent, especially in Europe, Mazda will be continuing to build the necessary parts to transition towards the electrification of our range. This will include both the refinement and use of multiple electrification and manufacturing technologies as well as the global launch of new battery electric vehicles," the automaker said.
Cellular network security company OneLayer has explained the importance of 5G security protection within automotive manufacturing sites. As digital technology continues to develop at a rapid rate many OEMs are turning to artificial intelligence (AI) and digital twin technology to carry out virtual tests on vehicles, create a virtual model of the factory, assess vehicle performance and much more. However, when implemented into manufacturing locations this technology requires a continuous and reliable network connection which only 5G networks can provide. Unless this network is protected – alongside specialised 5G security infrastructure – devices run the risk of falling victim to ransomware attacks which could shut down the whole site. Private cellular network security company OneLayer, offers 5G protection which it says protects plants against mass ransomware attacks. If one set of cameras are hacked, the rest of them are not impacted, it says. We spoke to Liron Ben Horin, vice president of systems engineering, to discuss the benefits that digital twin and AI technology brings to automotive manufacturing and much more.
In October, the global vehicle market was up 10% on last year, but that gain is far from reassuring. At 86m units/year, October's Global Light Vehicle (LV) selling rate was in line with the previous month, according to analysis by LMC Automotive (a GlobalData company). A global market forecast at 81.6m units in 2022 would be flat on 2021 and some 9.5% under 2019's level (just over 90m). However, the picture around the world is somewhat mixed, with a strong rebound in China (as parts shortages ease) contrasting with sluggish sales in Europe and North America. The outlook everywhere is subject to rising concerns over prospects for the global economy as well as other risks and uncertainties. The latest LMC Automotive forecast for 2023 is for a global light vehicle market of 84.6m, barely an improvement on an already depleted base.
Some good news today: UK car production returned to growth in October, rising 7.4% to 69,524 units, according to the latest figures published by the Society of Motor Manufacturers and Traders (SMMT). The rise followed September's fall, which came after four consecutive months of growth, illustrating how supply chain turbulence, in particular global chip shortages, continues to affect UK car manufacturers. Although positive, with production for both home and overseas markets up 12.5% and 6.3% respectively, October's performance was still 48.4% off October 2019's total of 134,669 units and 52.8% off the five-year pre-Covid average for the month. Exports drove volumes with more than eight in 10 (81.2%) cars made heading overseas, equivalent to 56,469 units, while 13,055 cars were turned out for the domestic market.
The chase to lock in precious supplies of battery materials continued this week with South Korean electric vehicle (EV) battery manufacturer SK On Company saying it had agreed to establish a three way joint venture in Indonesia with two energy materials companies, EcoPro BM and GEM Company, to process mattery raw materials. The three companies signed a memorandum of understanding (MoU) this week to build a nickel ore processing plant in Indonesia which has among the richest nickel deposits in the world. EcoPro is a South Korean specialist producer of battery cathode materials while GEM (Green, Eco and Manufacture) is a major Chinese battery materials recycling company. A new plant would be built in the Morowali industrial complex on the island of Sulawesi with capacity to produce intermediate nickel product mixed hydroxide precipitate (MHP) per year, containing 30,000 tons of pure nickel, from the third quarter of 2024 – enough for around 600,000 electric vehicle battery packs.
More EV deliveries: Coca-Cola Europacific Partners (CCEP) this week started using the first of a planned fleet of 30 electric trucks to make last mile deliveries to local customers in Belgium. The first five vehicles went out in the Antwerp area. Using Renault trucks, the beverage manufacturer is electrifying a fifth of its truck fleet and creating the claimed largest fleet of electric trucks in Belgium. The company would also reduce its CO2 emissions by 75% compared to diesel trucks. "Investing in electric trucks will allow [us] to cut CO2 emissions by 30% across the entire value chain by 2030 and become climate neutral by 2040," said An Vermeulen, VP & country director for Belgium and Luxembourg.
Meanwhile, Amazon is extending plans to eliminate fossil fuel deliveries with the expansion of its UK e-cargo bike fleet with the launch of three further micromobility delivery hubs in Manchester and London. Unveiled as part of a five year, GBP300m investment in the electrification and decarbonisation of the company's UK transportation network, e-cargo bikes and walkers are now expected to make 2m deliveries a year. Amazon opened these new hubs ahead of Black Friday to deliver to customers with reduced emissions deliveries during this busy shopping period. The hubs join an existing central London e-cargo bike fleet announced in July. Amazon claims to gave already made 5m deliveries so far in 2022 using its e-cargo bikes and electric van fleet within London's Ultra Low Emission Zone.
Grammer's been designing and supplying some clever centre consoles of late. This week it said it was supplying the centre console for Smart's #1 SUV EV. It said the design "flows" seamlessly from the cockpit into the interior, thus redefining the interior and taking on new functions. Both air conditioning outlets have been moved from the dashboard to the centre console for the first time. "Here, we were able to score points with our expertise in component integration and interface management, as well as with sustainable, noise-optimised solutions for the air ducts," the supplier said. Soft surfaces come in different colour and texture variants and there is virtually seamless integration of three large compartments for smartphone (with wireless charging pad and USB socket), cupholder and armrest.
In October, the European new car market grew 14% year on year to 903,533 new vehicles, the third consecutive month of growth in 2022. Positive results achieved in August, September, and October have not however been enough to offset the losses felt during the first seven months of the year, however. YTD volume reached 9.09m units, down 8%. When the pandemic hit the European market during January to October 2020, volume totalled 9.67m. October growth was explained partly by strong performance from Volkswagen Group. The automaker registered 230,115 units, a 40% volume increase driven mainly by Audi, Skoda, and Cupra. Last month, EVs (BEV and PHEV) made up 23% of total volume. Despite a volume increase of 15%, the market share for these vehicles remained the same as October 2021. BEV registrations totalled 119,600 units, up 15%, while PHEV registrations totalled 88,200 units, up 13%. Year to date, BEV demand increased 24% to reach 1,103,055 units.
Renault Group has announced three deals to reduce carbon emissions. These are with Voltalia for the claimed largest green electricity supply contract in France for French factories within the group, with Engie for the first deep geothermal project on a European industrial site, in Douai and with Dalkia for the installation of a biomass boiler in Maubeuge. Renault and Voltalia's long-term renewable electricity supply agreement is for a capacity of 350 megawatts representing the production of approximately 500 gigawatt hours per year by 2027. With a duration of 15 years, it is said to be "an unprecedented commitment" in France terms of power. This deal will cover up to 50% of the electricity consumption of the automaker's production activities in France in 2027.
US new vehicle sales for November are forecast by LMC Automotive and JD Power to reach 1,102,300 units, a 5.6% increase over November 2021. Comparing the sales volume without adjusting for the number of selling days translates to an increase of 9.9% from 2021. The underlying gain reflects an improving supply situation. Thomas King, president of the data and analytics division at JD Power said: "November results demonstrate that vehicle production is continuing to improve, with available retail inventory exceeding one million units for a second consecutive month and a larger share of manufacturers' production being allocated to fleet customers. The increased production is enabling a 9.9% increase in total vehicle sales (non-selling day adjusted) for the month of November.
Pizza delivered by EV: Domino's has ordered 100 custom-branded 2023 Chevy Bolt electric vehicles which will be arriving at some franchise and corporate stores throughout the US this month with an additional 700 rolling out in the coming months, making it the largest electric pizza delivery fleet in the country. Electric vehicles provide several advantages for Domino's stores, including ample battery life with the potential to have days of deliveries, zero tailpipe emissions, advanced safety features and lower average maintenance costs than nonelectric vehicles all without the financial impact of high petrol prices. Electric fleet vehicles also provide more opportunity to attract delivery drivers who don't have a car of their own. Domino's already delivers with electric bikes and/or scooters in 24 markets, including the US.
Volkswagen Group has agreed to a new pay deal with IG Metall that amounts to an increase of over 8% in two stages. The deal covers some 125,000 employees, which will increase pay in two stages, by 5.2% in June 2023 and 3.3% in May 2024, according to media reports. The agreement also includes an inflation-adjusted, tax-free bonus of EUR2,000 in the first quarter of 2023, and EUR1,000 in early 2024, the company has reportedly said.
More Toyota cuts: it said it would cut back global production in December due to worsening supply chain shortages caused by the latest flair-up of the Covid pandemic in the region. The automaker said it planned to cut global production to around 750,000 vehicles next month, including 500,000 at its domestic plants and 250,000 units overseas. The company also said it had revised its global output forecast for the full fiscal year ending 31 March 2023 to 9.2m units, down from 9.5m earlier in the year to take into account new risks including further potential shortages of semiconductors and other parts due to the latest lockdowns in China in response to a new surge in Covid infections.
Tier 1 supplier ZF has announced a new generation of electric drives based on a modular overall concept with electric motor, inverter, transmission, and software. "We are focusing on three basic systems that meet our customers' main requirements, namely efficiency, performance and cost, even in the standard version," said Markus Schwabe, product line manager electrified powertrain systems. "On this basis, we can optimally implement further individual customer requirements in e-vehicles of all segments." "The great interest of manufacturers in our products in both the passenger car and commercial vehicle sectors is confirmed by our high order backlog in the high voltage business," said e-mobility chief Stephan von Schuckmann. The new generation of e-drives offers fully integrated electric drive systems but the group will also offer the innovative components individually.
LG Display, a unit of South Korea's LG Group, said it had developed a new sound technology which allows automotive speakers to be extremely thin and lightweight. The company plans to commercialise its innovative product, called Thin Actuator Sound Solution (TASS), in the first half of 2023 and added it would usher in a new era of vehicle infotainment. The new speaker is the size of a standard passport, measuring 15cm x 9cm and 0.25cm thick, and weighs just 40 grammes. It is 30% of the weight and 10% of the thickness of a conventional car speaker. While conventional speakers are large and heavy due to components such as the voice coil, cone and magnet, TASS is extremely thin and lightweight thanks to its film-type exciter technology.
Have a nice weekend.
Graeme Roberts, Deputy Editor, Just Auto