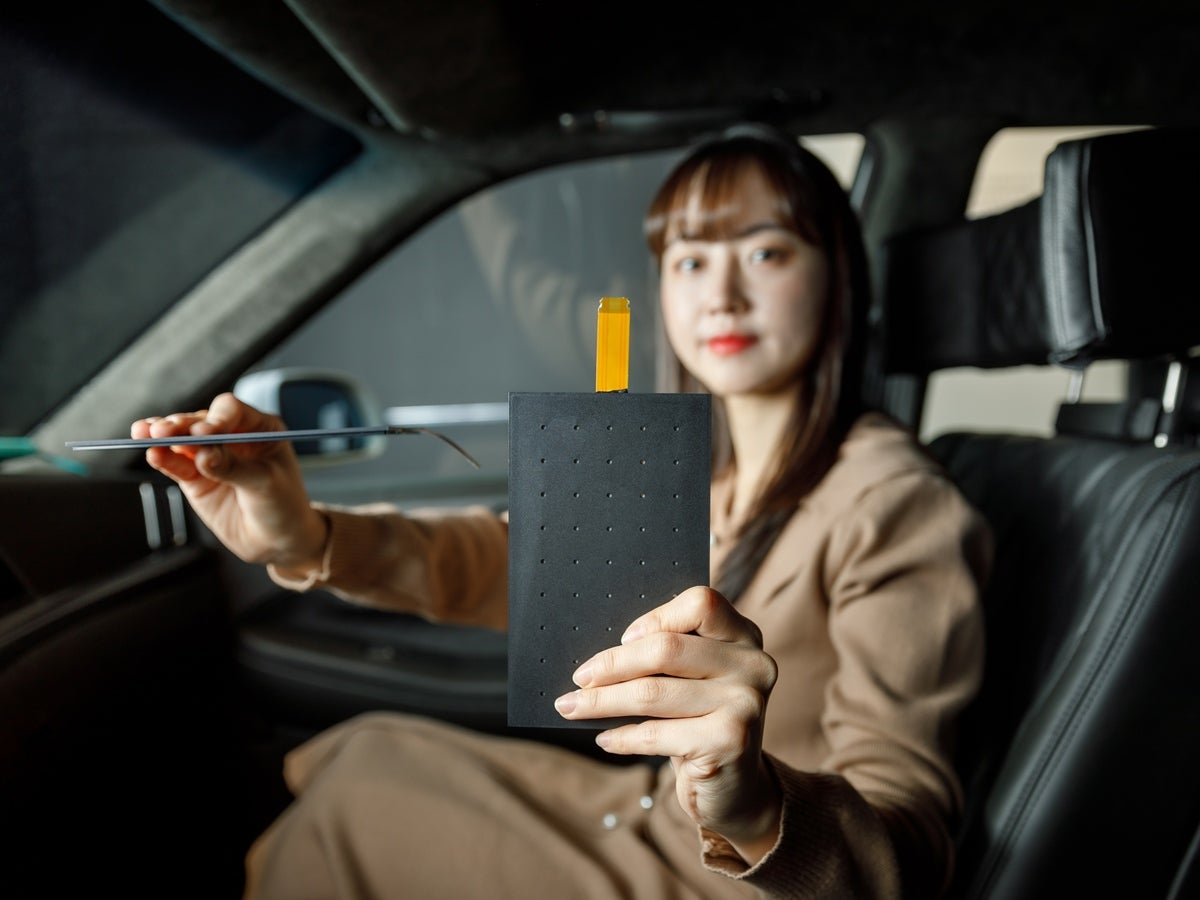 LG Display, a unit of South Korea's LG Group, said it had developed a new sound technology which allows automotive speakers to be extremely thin and lightweight.
The company plans to commercialise its innovative product, called Thin Actuator Sound Solution (TASS), in the first half of 2023 and added it would usher in a new era of vehicle infotainment.
The new speaker is the size of a standard passport, measuring 15cm x 9cm and 0.25cm thick, and weighs just 40 grammes. It is 30% of the weight and 10% of the thickness of a conventional car speaker.
While conventional speakers are large and heavy due to components such as the voice coil, cone and magnet, TASS is extremely thin and lightweight thanks to its film-type exciter technology.
"This unique technology allows the device to vibrate off display panels and various materials inside the car body to enable a rich, 3D immersive sound experience," the company said in a statement.
The device's compact size and shape allows it to be installed in various parts of a vehicle's interior, including the dashboard, headliner, pillar and headrests, "eliminating the deviation in audio quality for passengers". It also removes the need for speaker grilles and helps free up interior space without compromising sound quality. The device also does not use rare earth elements such as neodymium (Nd) normally used in conventional speakers.
Yeo Chun-ho, head of business development at LG Display, said in a statement "We have transformed the conventionally heavy and bulky speaker into a high-quality 'invisible' sound solution by using our cutting-edge technology to elevate space, design and eco-friendly factors and provide a next-level sound experience like none before".