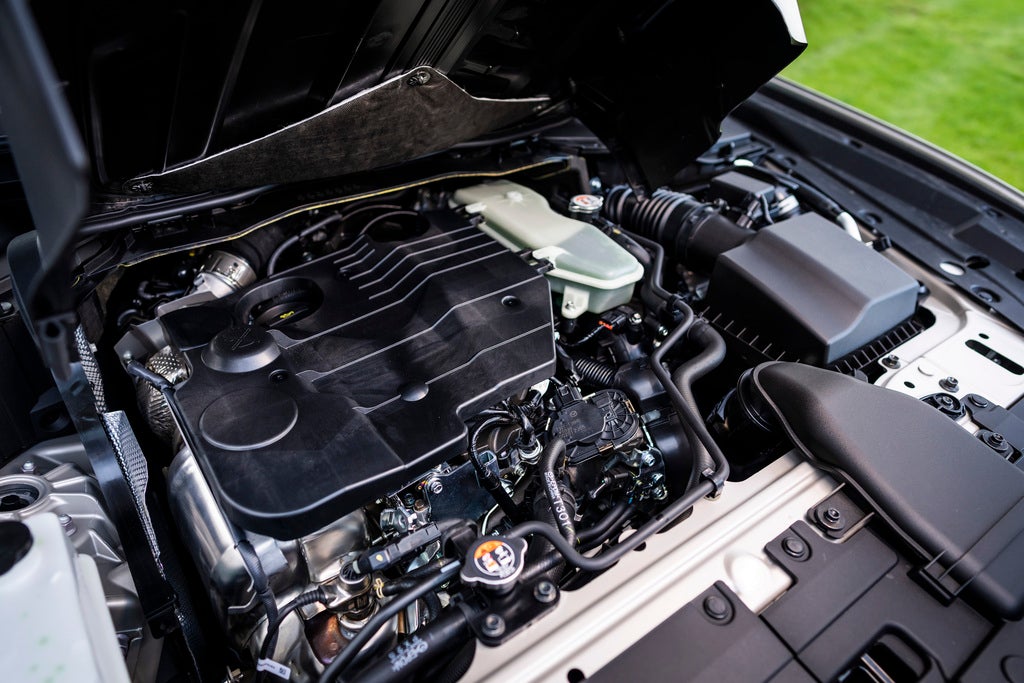 New analysis this week points to diesel's share of Western Europe's car market continuing its path of gentle decline. LMC Automotive (a GlobalData company) estimates suggest its share of the new car powertrain mix in this big, once diesel-dominated market is continuing to head steadily down. LMC analysis shows that compared with February, the March diesel car market was a little weaker, coming in at a preliminary 16% share which was the second lowest result since the diesel decline trend set in (December 2022 being the low point so far). Analyst Al Bedwell noted the March estimated figure for diesel share was a modest 2.1% year on year fall. "This modest share decline versus last year, emphasises the gentle but steady nature of diesel's exit from the region's powertrain mix," he said. "And it should be noted that the volume estimate for diesel car sales is actually up on last year – albeit with the caveats applying to the comparison with last year."
The Japanese giant pivots to BEVs
Toyota Motor, the world's largest vehicle manufacturer by volume, earlier this month announced a major change in corporate strategy under its new CEO Koji Sato – one that involves ramping up battery electric vehicle (BEV) production and sales as it targets carbon-neutrality in 2050. Previous CEO Akio Toyoda, who left office at the end of the last fiscal year, came under increasing pressure to stop the company from falling further behind in the global BEV race. Under his management, the world's largest automaker was in no hurry to abandon its highly successful hybrid vehicle strategy – a segment it helped establish in the 1990s with the Prius. Under its new management the company believes there is still plenty of mileage left in hybrid vehicles, particularly as sales worldwide are still growing. In a statement this month the company said planned to "steadily reduce CO2 emissions by strengthening its hybrid and plug-in hybrid vehicle ranges – particularly in developing markets". Toyota's reluctance to walk away from a market segment which accounted for 2.6m sales last year is understandable. But hybrids' days are very much numbered in most of the world's largest markets.
GM future models part deux
Even as it spends heavily on EVs, General Motors isn't giving up on ICE-powered Buicks and Cadillacs. After our recent overview of selected Chevrolet and GMC new and next generation vehicles, the second of two features covering GM brands this week turned to Buick and Cadillac.
Second life batteries keep the lights on
How can second-life Renault batteries boost municipal energy efficiency in the UK? Good question. Installed at Nottingham City Council's fleet depot, a bi-directional EV charging, solar and battery energy storage system acts as a case study in fleet management and sustainability. The installation of the battery energy storage system, named the E-STOR, was made by Connected Energy repurposing second-life Renault batteries. This system can help address energy challenges from physical supply restrictions, rural locations or other challenges. We spoke to Nigel Dent, head of sales, Connected Energy, to learn more about the installation and the key goals of the project.
Korea's EV technology support
The South Korean government said this week it planned to spend KRW20trn (US$15bn) by 2030 to foster technological development and strengthen the country's already prominent global position in key industries, including rechargeable electric vehicle (EV) batteries plus semiconductor materials, and to support emerging technology and startups. Minister of trade, industry and energy Lee Chang-yang, speaking at a national strategy meeting, including representatives of the major industrial groups, said the government aimed to narrow the country's technology gap with its global competitors. Lee said the government would offer KRW2trn to the battery industry to support production of next generation batteries. He added the industry was eyeing mass production of solid state, 4680 cylindrical and cobalt free batteries, both locally and overseas, and added the government would also help nurture materials, parts and facilities industries to help boost battery component production.
Changan plans Thai RHD EV plant
Changan Automobile has agreed to invest THB9.8bn (US$286m) in a Thai factory supplying electric and hybrid vehicles for domestic sale and export, according to the Board of Investment. The Chongqing based, state owned company has planned a plant with initial capacity of 100,000 vehicles per year to supply Thailand and export to other ASEAN right hand drive markets plus Australia, New Zealand, South Africa and the UK. Changan Auto joins a rising number of Chinese automakers, including Great Wall Motors, BYD Auto and SAIC Motor, to have chosen Thailand as a vehicle manufacturing hub for key overseas markets. The company said it would produce three categories of electrified vehicles, including battery electric (BEV), plug in hybrid (PHEV) and range extender EV (REEV), plus the batteries.
F-150 Lightning gets a Europe visa
Ford has announced the battery-electric F-150 Lightning pickup is 'going global for the first time' with entry into Norway, described as 'the world's most advanced electric vehicle market'. Ford said the move follows 'impassioned consumer demand', and Norwegian customers can apply to purchase a limited number of special F-150 Lightning Lariat Launch Edition vehicle. Norway is Europe's national market with the highest EV share – some 80% of new car sales in Norway are electric. Last year, Ford announced it was targeting zero emissions for all vehicle sales in Europe and carbon neutrality across its European footprint of facilities, logistics and suppliers by 2035. Earlier this year, Ford announced it would nearly double Lightning production capacity to 150,000 vehicles per year at the Rouge Electric Vehicle Center in Dearborn to meet high demand.
Tesla falls
Tesla profits fell sharply in the first quarter of 2023 after the company cut its prices to boost sales. Gross profit margin dipped to 19.3% in the first quarter, some 10 percentage points lower than last year. Tesla has moved its strategy to boost market share with price cuts at the expense of profitability. Some market analysts have hoped to see more evidence of higher sales in the face of price cuts of up to 20% on some models. Automotive revenues in Q1 were $19,963m versus $21,307m in the previous quarter. GAAP gross margin of 19.3% compares with 29.1% in Q1 2022. Gross profit was down 17% year on year at $4,511m. Tesla deliveries in Q1 stood at 440,808 units versus 439,701 units in Q4 2022.
JLR goes electric
Tata Motors' Jaguar Land Rover said its Halewood plant, on Merseyside in northwest England (originally opened by Ford in 1964), would become an all electric factory and its next generation of medium size SUV architecture, known as electrified modular architecture (EMA), would now be battery-electric. There'll also be a new electric Jaguar. Chief executive Adrian Mardell reaffirmed the business's commitment to its so called 'Reimagine strategy' which would reposition the global automaker – which has some, limited overseas KD kit assembly in India, Brazil and Malaysia – "as an electric first, modern luxury carmaker by 2030, as JLR makes strides towards its financial goals of achieving a net cash positive position by FY25 and double-digit EBIT by 2026".
New BYD EVs shown in Shanghai
Dynasty series Song L concept model made its global debut at Auto Shanghai this week. It's a high end, B class battery electric SUV aimed at "younger customers who enjoy fashion and sports". The Chaser series 07 is the first B+ class sedan equipped with the Super Hybrid technology from the Ocean series, priced from RMB200,000 to RMB250,000 (US$29,000-$36,000). The car comes in two variants with electric ranges of 121km (75 miles NEDC) and 200km (120 miles NEDC) and is claimed to be the only plug-in hybrid (PHEV) sedan in its class with an electric driving range of 200km which more than adequately covers the needs of most commuting and some long distance travel. Denza, another BYD high end, sub brand launched the N7, and D9 Premier (a one time Holden premium model nameplate) in four seat, 'inaugural edition' form, plus the D9 DM-i and EV. "The global debuts of the D9 Premier and the interior design of N7 once again redefined the new standards of luxury, technology and futurism," a BYD press release trilled.
New VW ID. flagship
VW has shown its new ID.7, described as the brand's first global electric model for the upper mid size class. VW says the combination of ranges up to 700 kilometres (WLTP), superior powertrain, spacious interior and premium technologies makes the ID.7 a 'comfortable limousine for long distance travel and opens up a new segment for the ID. Family'. Almost five metres long, the model also has an 'enhanced customer-focused operating concept'. The ID.7 launch is planned for this year in Europe and China, and from 2024 in North America.
Have a nice weekend.
Graeme Roberts, Deputy Editor, Just Auto