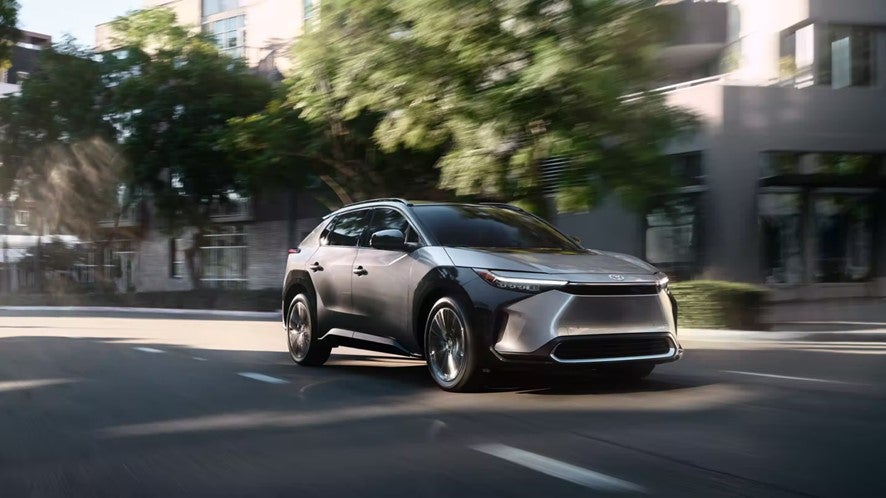 Toyota Motor, the world's largest vehicle manufacturer by volume, earlier this month announced a major change in corporate strategy under its new CEO Koji Sato – one that involves ramping up battery electric vehicle (BEV) production and sales as it targets carbon-neutrality in 2050.
Toyota's previous CEO Akio Toyoda, who left office at the end of the last fiscal year on 31st March, came under increasing pressure to stop the company from falling further behind in the global BEV race. Under his management, the world's largest automaker was in no hurry to abandon its highly successful hybrid vehicle strategy – a segment it helped establish in the 1990s with the Prius model.
Under its new management the company believes there is still plenty more mileage left in hybrid vehicles, particularly as sales worldwide are still growing. In a statement this month the company confirmed that it plans to "steadily reduce CO2 emissions by strengthening its hybrid and plug-in hybrid vehicle ranges – particularly in developing markets".
Toyota's reluctance to walk away from a market segment which accounted for 2.6 million sales last year is understandable. But hybrids' days are very much numbered in most of the world's largest markets. Led by China, governments around the world have set increasingly demanding targets to complete the transition to zero-emission vehicles. In the West many governments have agreed to ban the sale of new ICE and hybrid vehicles by 2035, while also setting tough intermediate targets.
Toyota's new strategy focuses on accelerating the transition from traditional internal combustion engine (ICE) vehicles to zero-emission vehicles, while continuing to fulfill demand for hybrids. Incidentally, Japan is one of the largest global markets for these vehicles. But BEVs clearly represents the future of the world's passenger vehicle market, along with hydrogen fuel cell vehicles, and are rapidly gaining markets share around the world.
Toyota has now acknowledged the dangers of falling behind in the global BEV race, in terms of technological advancement, the establishment of battery supply chains and in generating economies of scale and pricing power. Like other Japanese automakers, Toyota has been left trailing far behind relative newcomers to the automotive sector in the BEV segment.
Japan's leading automaker and its affiliates are estimated to have sold just 28,000 BEVs globally last year, a tiny fraction of the group's 10.5 million global output, while other Japanese automakers sold even fewer.
By contrast, Tesla sold 1.31 million vehicles in 2022 and has set its sights on 2 million annually in the next year or so. China's BYD Auto sold 911,100 BEVs last year and has also set ambitious targets. The company ceased ICE vehicle production in March 2022 to focus exclusively on BEVs and hybrids.
Toyota also trails way behind most other incumbent automakers, including Volkswagen Group which sold 572,000 BEVs last year; Hyundai Motor Group with an estimated 315,000 units; Stellantis 288,000, BMW 216,000; and Mercedes 118,000 units.
With China accounting for more than half the estimated 10 million or so global BEV sales last year, it is inevitable it has a large number of significant BEV makers, including SAIC-GM-Wuling with 554,000 sales; GAC Aion 271,000 and Geely with 262,000 units. All have set very ambitious global targets and are rapidly expanding their overseas distribution networks. The country aims to dominate the global BEV market, having set the pace of transition from ICE some ten years earlier.
Toyota and other legacy automakers are realizing increasingly that it is not so easy, and certainly very costly, to make the switch from ICE to BEVs. But there is simply no alternative and the sooner this is undertaken the better.
In his first press conference since becoming CEO, Mr Sato set a target of launching ten new BEV models in the next three years and to achieve annual sales of 1.5 million units by 2026, rising to 3.5 million units by 2030. The company expects hydrogen fuel-cells to also feature significantly in its future zero-emission strategy. With competition in the global BEV segment continuing to rise, it remains to be seen if these targets are realistic.
Editor note: Toyota has this week shown two new bZ series concepts that preview new BEV models for China planned for launch in 2024: Toyota unveils two bZ concept models in Shanghai