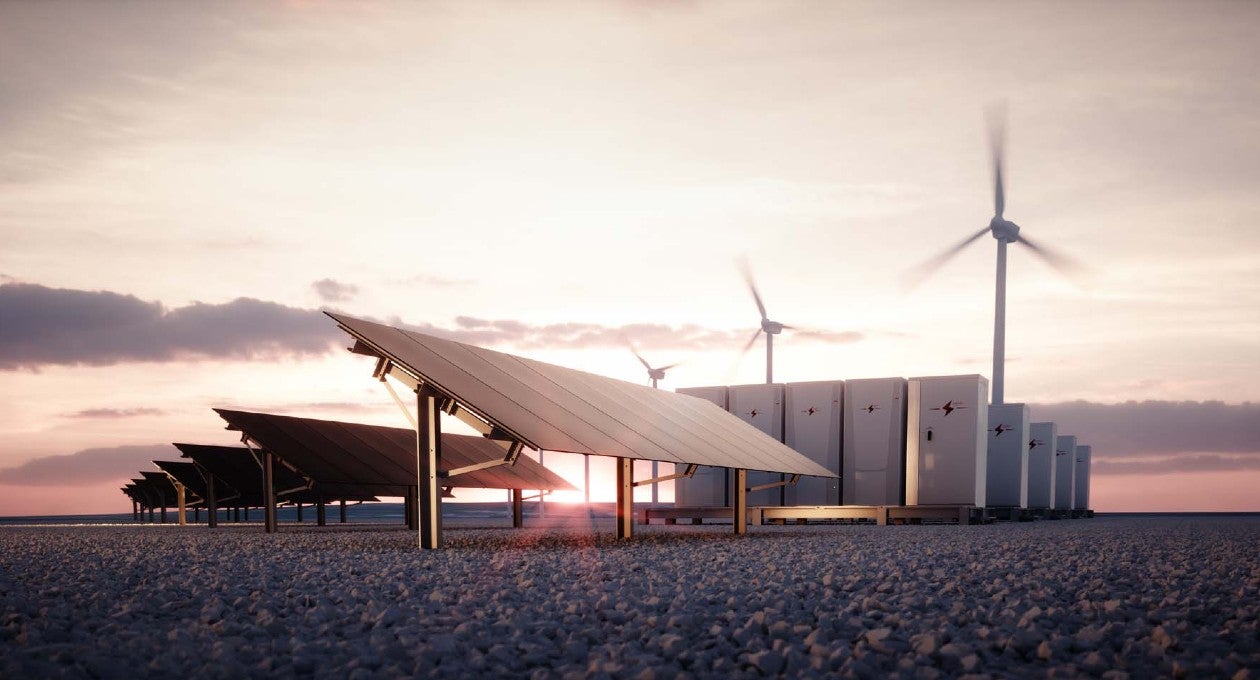 Installed at Nottingham City Council's fleet depot, a bi-directional EV charging, solar and battery energy storage system acts as a case study in fleet management and sustainability.
The installation of the battery energy storage system, named the E-STOR, is made by Connected Energy repurposing second-life Renault batteries.
This system can help address energy challenges from physical supply restrictions, rural locations or other challenges.
We spoke to Nigel Dent, head of sales, Connected Energy, to learn more about the installation and the key goals of the project.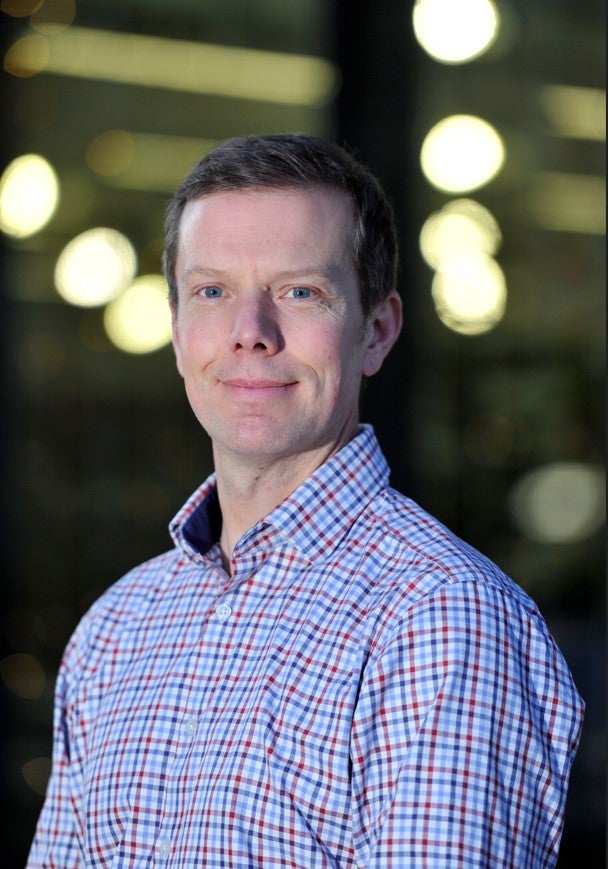 Just Auto (JA): How did the idea for this installation come about? Why this location?
Nigel Dent (ND): Nottingham City Council has always been at the forefront of electric vehicle policy and infrastructure, and it forms part of their drive to become a carbon neutral city. Their own council fleet has always been a key part of their plan and of course, fleets need charging infrastructure back at base.
The location was chosen because it is the existing main fleet depot of the city, already home to a fleet of 250 electric vehicles, including bin lorries. It is also home to some energy-intensive equipment including the main waste disposal depot with an incinerator and recycling on site.
They, therefore, needed to think differently about their energy use and were very keen to investigate how to create their own energy management system which brought together all their energy assets to work as one. The council applied for, and was successful in gaining, Interreg [a funding scheme from European Regional Development Fund (ERDF)] support.
Could you explain the E-STOR battery energy storage systems and how they work?
Each Connected Energy E-STOR system has the capacity to store 360kWh of energy. The systems are made up of electric vehicle batteries which can store energy – from either renewable sources, such as solar or directly from the grid. Once installed on site they integrate with the site's energy management system and work by charging up when energy is available and storing it for use to meet spikes in demand. The system is backed by intelligent software which is programmed to respond to energy availability and demand on site.
Energy storage systems can be made from new or second-life batteries, both are operationally identical. Those made from second-life batteries, like Connected Energy's, have some significant benefits for the automotive industry.
Using second-life batteries reduces the demand for new batteries, helping take pressure off the battery supply chain, which helps drive down prices of new EVs, making them more affordable. Having a robust market with strong demand for second life batteries also helps protect the residual value of vehicles, another important factor in fleet economics.
Of universal appeal is that fact that the E-STOR energy systems make much better use of the resources embedded in vehicle batteries. Research commissioned by Connected Energy from the University of Lancaster has calculated that second life storage units provide a positive carbon benefit of 450 tonnes of CO2 emissions for every 1MWh installed compared with a first life energy storage unit.
Internally the battery packs are connected together and operated through the intelligent management system so they operate exactly as they would in a new vehicle, but deliver energy for storage rather than vehicle propulsion.
What are the goals of the installation?
Nottingham had a number of goals for the installation of battery energy storage at the site. Firstly, to capture any excess solar generated from their on-site PV and their vehicle to grid charge points. This will mean that they are making the most of their self-generated energy by storing it and using it at a later time. This means that the council can reduce their energy costs by reducing the need to draw from the grid at peak times.
Secondly, with an extensive electric vehicle charging infrastructure on site, including the bin lorries which require charging at 80kW, the energy storage system will be used to prop up the grid and provide power to the charge points to support load balancing.
Finally, they also wanted the opportunity to use the storage to provide grid balancing services to the grid which will support them to generate revenue.
What are some of the key benefits this technology will bring?
Security and future resilience: as well as energy from the vehicle batteries, the site will have the energy security and independence that comes from having its own source of electricity and being able to store it. Benefits include:
Managing peak loads: By using energy from the battery energy storage at peak charging times.
Decarbonising charging: The battery energy storage working with the solar PV (photovoltaics) also allows the site to maximise use of renewable energy to decarbonise the charging of the fleet of EVs.
Cost control and forecasting: The systems will ensure production costs of electricity will be negligible, allowing the depot to peak shave so that we can avoid high electricity tariffs and give us the opportunity to trade electricity back to the grid.

What challenges will it overcome for fleets and power demands?
As fleets grow, many are finding that their depots or workplaces just don't have the available electricity capacity needed on a site to charge at scale. Add more electric vehicles to a fleet – many of which will have larger batteries than their first generation equivalent – and companies are facing a real challenge. This is especially so for fleets which rely on quick vehicle turnaround with multiple vehicles needing power at the same time.
Battery energy storage can create a much-needed buffer. Storing energy at times when demand is low and providing this back to depots when charging demand is high. It overcomes the need for expensive DNO (distribution network operator) upgrades on site – and the delays that this can often cause for charge point installation.
What do you think the future holds for EV charging and bi-directional charging?
We will get to the point where organisations need to look at innovative solutions to manage their energy needs. EV charging at present places a demand on the grid but with the integration of bi-directional charging, solar and storage, this demand can be mitigated and become part of a more intelligent energy management system.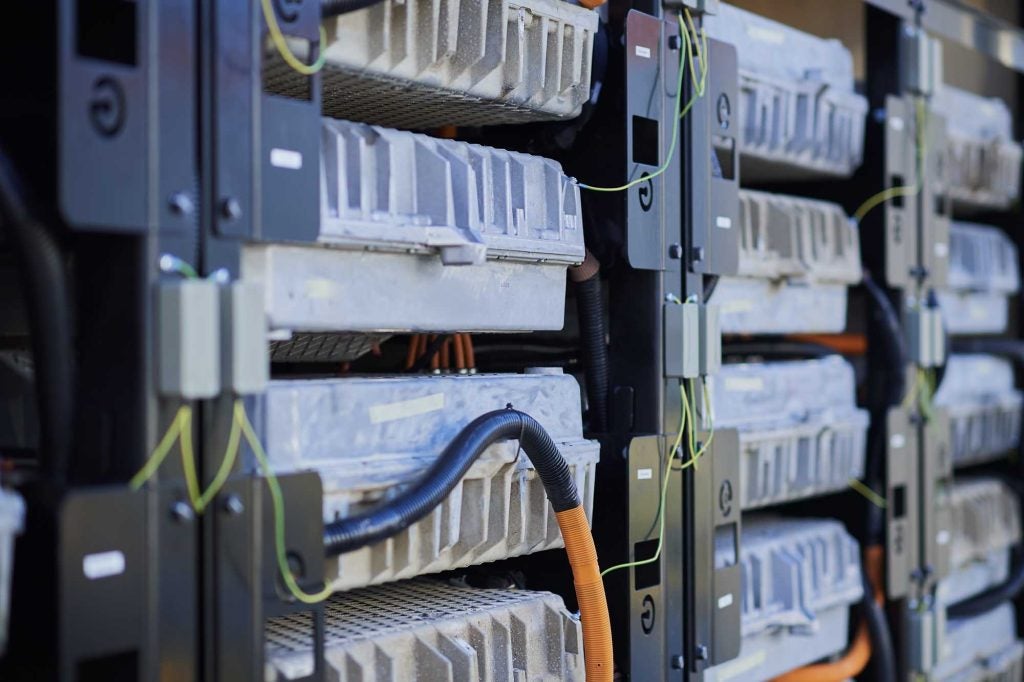 Second-life batteries at a glance
What are they?
When a battery used in an electric car comes to the end of its life in terms of powering the vehicle, it doesn't stop there. While a battery's first life lasts for between 10-15 years, it still has a capacity of at least 75%. This means it can be repurposed for up to another 10 years in applications such as stationary energy storage. This is what is known as the battery's "second-life".
The Renault connection?
Under the collaboration between Connected Energy and Groupe Renault on second-life battery energy storage technology, the batteries in the E-STOR were formerly used to power Renault Kangoo Z.E. vehicles in France. They have a combined energy storage capacity of 720 kilowatt hour and can deliver 1.2 megawatt hour in power.
A step toward net zero carbon
With the development of the renewable energy market in order to meet global climate change targets, Connected Energy maintains that E-STOR is essentially enabling more renewables on the grid and helping maintain the integrity of energy supply.
With the increasing number of electric vehicles on the roads, more second-life batteries can be repurposed as renewable energy storage units, as opposed to manufacturing new batteries. Considered part of a "virtuous circle", and a step towards a net zero carbon energy system, this not only reduces a battery's carbon footprint, but also takes stress off electricity grids by offering more affordable, more readily available and more accessible energy storage.