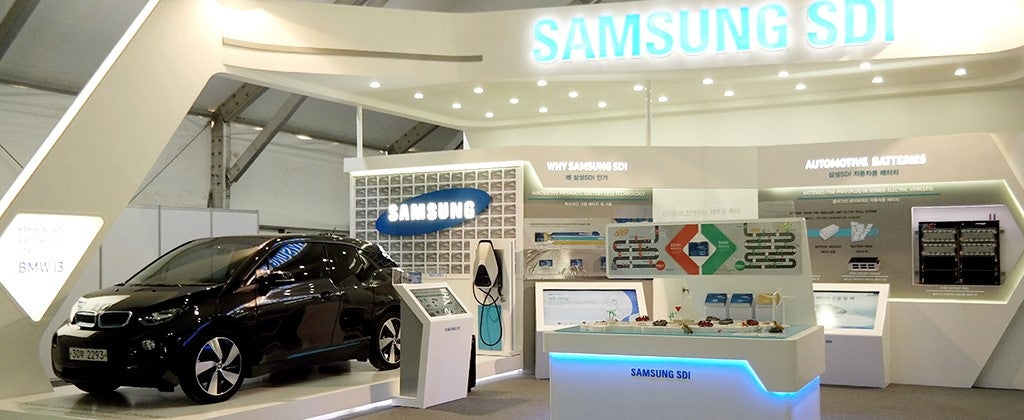 The South Korean government said this week it planned to spend KRW20trn (US$15bn) by 2030 to foster technological development and strengthen the country's already prominent global position in key industries, including rechargeable electric vehicle (EV) batteries plus semiconductor materials, and to support emerging technology and startups.
Minister of trade, industry and energy Lee Chang-yang, speaking at a national strategy meeting involving representatives of the country's major industrial groups, said the government aims to sharpen the country's competitive edge compared with its global competitors.
The meeting was attended by executives from the country's main industrial groups – including Hyundai Motor Company executive vice president Chang Jae-hoon – plus those from three main EV battery manufacturers: Kwon Young-soo, vice chairman of LG Energy Solution; Ji Dong-seob, CEO of SK On; and Choi Yoon-ho, Samsung SDI's CEO.
President Yoon Suk Yeol said at the meeting: "South Korea, which is one of the biggest players in the global rechargeable battery market, is facing growing challenges. The government will fully support [our] companies to be more competitive in high-tech industries."
Minister Lee announced the government would offer KRW2trn to the battery industry to support production of next generation batteries.
He noted the industry was eyeing mass production of solid state, 4680 cylindrical and cobalt free batteries, both locally and overseas, and added the government would also help nurture materials, parts and facilities industries to help boost battery component production.

Solid-state batteries are said to have a longer life, higher energy density and higher energy output than current generation lithium-ion batteries, and are also less of a fire hazard. The government said it will also back research into lithium-metal and lithium-sulphur batteries and confirmed it will also invest over KRW350bn to strengthen the country's leadership in the production of NCM (nickel, cobalt, manganese) batteries and help expand the country's share of lithium-iron-phosphate (LFP) battery output.