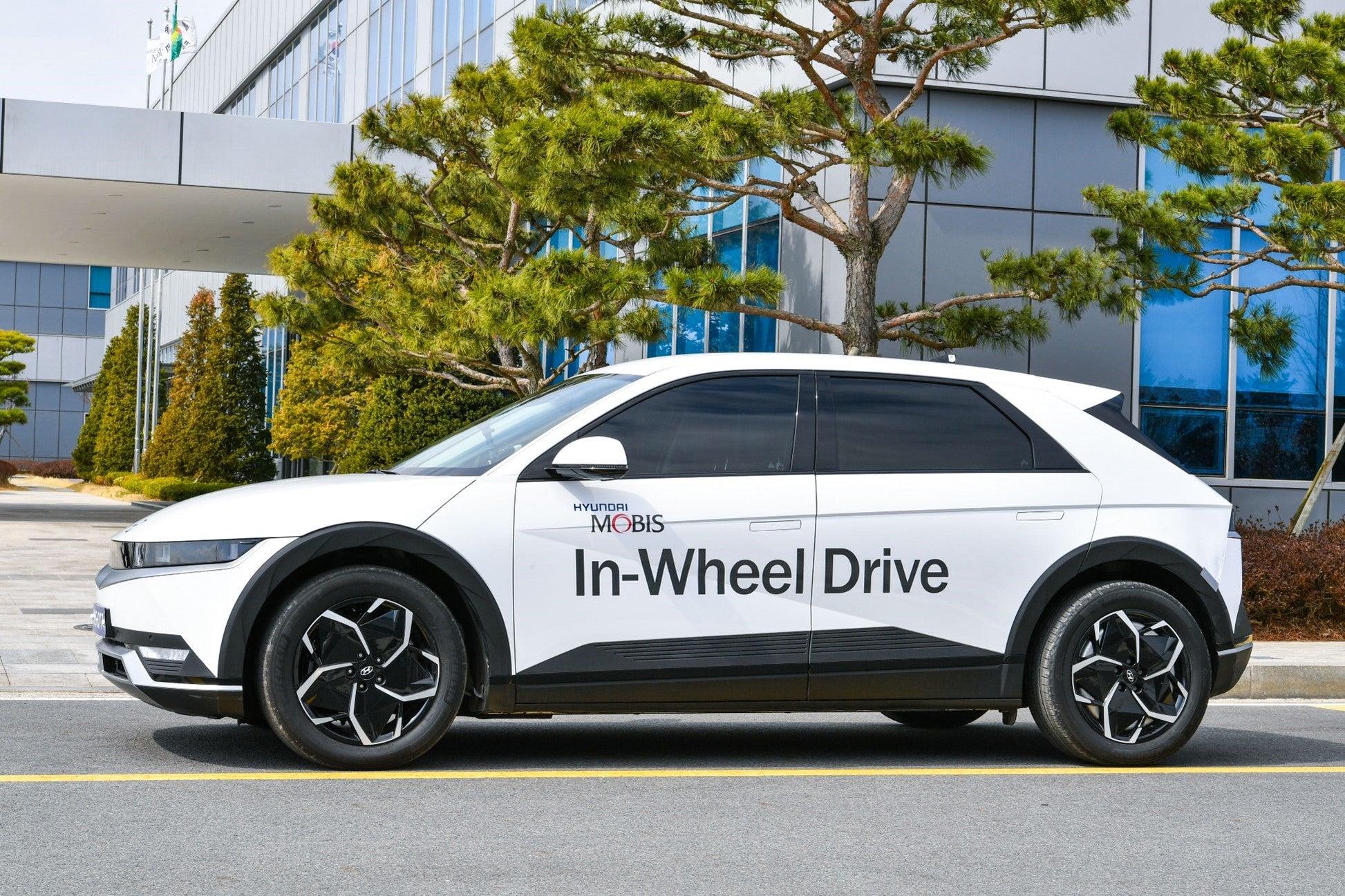 January 2023 sales fell short of expectations in China. What were the causes and how has the market reacted? Good question. The vehicle market got off to a sluggish start in the new year. Light Vehicle wholesales were 1.65 mn units, which was a sharp contraction of 34% year-on-year. Passenger Vehicle wholesales dropped to 1.51 mn units, a decrease of 33% year-on-year while Light Commercial Vehicle wholesales plunged by 50% year-on-year. While there were some weak months in the Chinese market last year, the reasons for January 2023's decline were quite different, with the impact of the pandemic playing only a small part. The decline in sales in the first month of this year was caused by a combination of factors. Firstly, this year's Spring Festival (Chinese New Year), one of the most important holidays in China, fell in January. The 7–9-day long holiday had a significant impact on car sales and production. In addition, this was the first Spring Festival since the end of China's "Zero COVID" policy, and the willingness of people to return to their home towns and to travel in general was much higher than in previous years. Secondly, the temporary purchase tax cut on ICE passenger vehicle models and the decade-old new energy vehicle (NEV) subsidy programme both expired at the end of 2022. This led to considerable consumption being pulled forward. Also, the government has not announced any new preferential policies so far, hence there is a strong 'wait-and-see' atmosphere in the market. Tesla's sudden announcement of price cuts in early January kicked off a price war between major new NEV manufacturers. This price war has continued until the present and has even spread from NEV focused OEMs to traditional ICE OEMs. And, it has further fuelled the wait-and-see mood of consumers.
Another question we asked this week: Will Europe's BEV market be derailed by e-fuels? E-fuels may now be allowed to form part of the powertrain mix for new light vehicles in Europe beyond 2035, but many headwinds to deployment remain. Following intense lobbying from some of Germany's premium vehicle makers and the prospect of the EU's flagship 2035 zero CO2 vehicle policy being scuppered at the final hurdle by abstention from Germany and pushback from Italy, it seems that e-fuels will be allowed to form part of the powertrain mix for new Light Vehicles (LVs) in the EU and EU+ markets beyond 2035. Surely this is win-win for both regulators and the industry: new ICE cars will be net-zero CO2 in use, OEMs can have greater control over the disruptive phase-out of combustion cars and the existing ICE fleet can decarbonise at a stroke. Then again, vehicles operating on e-fuels do have tailpipe emissions, which impact local air quality, if not net CO2 emissions. At the very least, this is at odds with the spirit of the EU zero CO2 mandate and clearly not something that regulators envisaged when the 2035 proposal was drawn up (hence the recent stand-off over e-fuels). However, pragmatism rules the day and better to get the legislation through, albeit with a few unpalatable concessions, than for it to stall and throw the industry into confusion and even paralysis. But how likely is it that e-fuels could form a significant part of the powertrain mix in Europe in 2035? Read on.
And another question: When will Honda and Acura go electric? To assess Honda Motor's approach to electric vehicles by what it presently sells worldwide risks misunderstanding the firm's approach to electrification. After all, it netted the equivalent of US$2.1bn in the quarter ended 31 December despite all manner of headwinds. The company is well aware that revolutionary change must come for each part of its business: two wheelers, outboards, aircraft and power products as well as cars. Honda is in fact further along the road to electrification than seems the case if only looking at today's models.
Many are turning to electric vehicle subscription services to not only save money but to also have a flexible, all-inclusive service. Although the uptake of electric vehicles has seen an increase, factors such as high purchase cost act as a barrier for many. This is where EV subscription models can play a key role. EV subscription company Elmo was established with a mission to make the switch to an electric car a seamless, smart, and sustainable option. So far the company says it has logged over 2m electric miles driven by customers, which it says saves as much as 3,000 tonnes of CO2 per annum. We spoke to Olly Jones, co-founder of Elmo, to find out how the subscription service works, as well as to discuss some of the key reasons EVs have seen an increased uptake.
Lexus' NX nameplate is now in its second generation but the 450h+ is both the first plug in hybrid electric vehicle (PHEV) for the model line and also the Toyota Motor group luxury brand and remains so, despite the launch of a redesigned next size up RX line. We have previously sampled the, in Toyota-speak, 'self charging hybrid' NX 350h variant; this plug, in sampled this week, is badged NX 450h+ – the plus symbol being the maker's way of denoting a PHEV.
This just in: an update from Ford on progress of its huge West Tennessee BlueOval City EV and battery (with SK On) megacampus which build the automaker's next new electric truck line. Ford and SK On are spending US$5.6bn on the campus and creating 6,000 new jobs. BlueOval City is designed to be Ford's first carbon neutral vehicle manufacturing and battery campus as it works to power all of its plants with renewable and carbon-free electricity by 2035. The facility is a key part of Ford's plan to scale up EV production and make them more accessible – the company routinely reiterates its targeting of a production run rate of 2m worldwide by late 2026. Ford is developing its second generation EV truck – following on from the F-150 Lightning – in tandem with the new assembly plant, resulting in efficiencies claimed never before possible such as a 30% smaller general assembly footprint than traditional plants while delivering higher production capacity.
Hyundai Motor said just today it had agreed a deal with US fuel cell manufacturer Advent Technologies to develop and commercialise core technology for hydrogen fuel cell systems. The automaker said it had successfully evaluated Advent's proprietary membrane electrode assembly (MEA) technology, a key component in high temperature fuel cell systems, and the two companies had entered into a joint development agreement (JDA) which would see the pair further develop the HMC-Advent Ion Pair MEA technology, establish commercial criteria for MEA supply and evaluate Advent's fuel cell technology for Hyundai heavy duty vehicles and stationary systems. Hyundai said the two companies would also introduce advanced cooling technology for high temperature proton exchange membrane (HT-PEM) fuel cell stacks. They would work together as Hyundai evaluated the stack cooling technology to ensure optimal performance under different operating conditions.
March is shaping up to be yet another positive month for the auto industry in North America. JD Power and GlobalData company LMC Automotive forecast total new vehicle sales in the US for March 2023, including retail and non-retail transactions, at 1,330,700 units, a 6.2% increase from March 2022. March 2023 has the same number of selling days as March 2022. New vehicle total sales for Q1 2023 are projected to reach 3,526,700 units, a 7.3% increase from Q1 2022 when adjusted for selling days. Joint analysis from the two companies points to the market is being lifted by pent-up demand following supply shortages and improved availability. However, the analysis also suggests that the market is still supply constrained and that record high transaction prices are continuing to rise – particularly as more sales are being allocated to fleet buyers.
More change a-coming at Ford: It expected its electric vehicle business unit to lose US$3bn this year, but remained on track to achieve a pretax margin of 8% by late 2026. The projected loss was revealed at a briefing for investors and analysts on Thursday to discuss details of the automaker's new financial reporting format. Starting with first quarter 2023 results, which will be announced on 2 May, Ford would begin reporting by business unit for Model e (electric vehicles), Blue (combustion vehicles) and Pro (commercial vehicles and services). Ford has projected Model e's cumulative three year loss from 2021-2023 at $6bn, including a pro-forma loss last year of $2.1 billion but also expected its first generation of EVs, including the F150 Lightning and Mustang Mach E, to be profitable – pre tax- by the end of 2024. Chief financial officer John Lawler said Ford would no longer would break out financial results by region, only by business unit, because "that's how we're running the company now". He added Ford would provide quarterly and annual sales and market share for the company's top six global markets, including the US, China and Germany, but would no longer report by region.
You probably heard of the the NVIDIA Drive Orin centralised computing platform by now. This week, EV car and bus maker BYD said it would extend its use of the versatile microprocessor in a broader range of its NEVs. The enhanced supply deal will expand the chip's use across multiple models in its upcoming Dynasty and Ocean series of vehicles. BYD and Nvidia believe future cars will be programmable, evolving from being based on many embedded controllers to high performance centralised computers, with functionality delivered and enhanced through software updates over the life of the car. Nividia claims the 'compute horsepower' from Drive Orin is critical for diverse, redundant sensor processing in real time and provides automakers with the computing 'headroom' to develop and support new software driven services throughout vehicle life.
Ammonia and fuel cells in the same sentence? Yup. SK Innovation said it had led a recent US$139m Series B-1 fundraising round for Amogy, which it described as a pioneer in the development of emissions free, ammonia powered fuel cell systems based in the US. The South Korean oil refiner, and parent company of electric vehicle (EV) battery manufacturer SK On, said it invested a further $50m in the third stage funding of the US startup, with the remainder of the funds provided by other investors including Temasek, Korea Zinc, Aramco Ventures, AP Ventures, Mol Plus, Yanmar Ventures, Zeon Ventures and DCVC. That followed a $30m investment in Amogy last year and had allowed it to become a strategic investor in the company. SK Innovation said it had also secured the rights to expand Amogy's ammonia ecosystem business in Asia and Oceania.
'Tis official – SsangYong Motor Company is now KG Mobility, the SUV maker's first name change in 35 years, as its new parent company moved to stamp its name on the South Korean automaker. A consortium, led by local steel and chemicals firm KG Group, acquired Ssangyong from bankruptcy last year. The automaker is now stepping up plans to embrace new and emerging automotive technologies such as electrification, connectivity, autonomous driving and AI, and also to enter new markets such as vehicle customisation and used vehicles. The name change, designed to reflect the fast evolving mobility business, was approved at a shareholders' meeting held this week at the company's headquarters in Pyeongtaek. The KG logo would be affixed to the Torres BEV SUV which is scheduled for launch later this year. A new company slogan, "Go different. KG Mobility.", was also announced.
Toshiba (which agreed to a complex takeover deal in Japan this week) claims a new standard reduces wiring within vehicle harnesses – saving cost, weight and space. It announced the development of a new automotive clock extension peripheral interface (CXPI) communication driver/receiver IC for applications within automotive body systems. Typical applications will include steering switches, instrument cluster switches, light switches, door locks, external mirrors and more. Due to their sophistication, automotive body system applications now require high-speed operation, operating significantly faster than earlier LIN (Local Interconnect Network) technology. It says devices based upon the CXPI standard – ISO 20794-4 – deliver 20 kbps multiplex communication for network interfaces within automotive body system as well as for zone ECUs. This, Toshiba says, allows for reduction of wiring within vehicle harnesses, saving cost, space and weight.
General Motors's (GM) autonomous vehicle (AV) subsidiary, Cruise, has reportedly applied for permission to test its AVs across California state. In June 2022, Cruise launched the first commercial, driverless taxi service (robotaxis) in a major US city after receiving a permit to operate in San Francisco – overcoming objections from city officials. Cruise is now looking to extend the area in which the company can legally operate commercial ride-hailing to include the entire state of California. According to the company, Cruise has registered more than a million miles of driverless travel with its fleet of 300 self driving vehicles, currently in service. The company is testing robotaxi services across various areas in the US including the cities of Phoenix and Austin. Robotaxis are classified as having a level 4 autonomy, that is to say can be operated completely free from human oversight. A global race for widespread adoption of level 4 AVs is underway. GlobalData predicts China will lead in market penetration by 2036, followed by South Korea, Japan and North America.
Let's hope Cruise is sticking with radar sensors as well as cameras on AVs. CEO Elon Musk's reported decision to remove radar sensors so Teslas relied solely on cameras for automated self-driving has come back to haunt the automaker, according to a Washington Post investigation. The paper said radar technology was expensive and, two years ago when the supply chain was falling apart, Musk became determined to bring down the cost. The CEO had argued eight cameras designed to view the road and spot hazards in each direction should be enough. According to the report, "some Tesla engineers were aghast", and even contacted a trusted former executive for advice on how to talk Musk out of the plan, in previously unreported pushback. Without radar, Teslas would be susceptible to basic perception errors if the cameras were obscured by raindrops or even bright sunlight, problems that could lead to crashes. The Washington Post said Musk was unconvinced, overruled his engineers and, in May 2021 Tesla announced it was eliminating radar on new cars. Soon after, the company began disabling radar in cars already on the road. The result, according to the newspaper's interviews with nearly a dozen former employees and test drivers, safety officials and other experts, was a rise in crashes, near misses and other embarrassing mistakes by Tesla vehicles suddenly deprived of a critical sensor.
No one builds a new auto plant these days without a nice taxpayer funded bung. But, boy, is there a return for municipalities, counties and states in terms of investment, jobs, cash inflow, education and so on. South Carolina has approved a US$1.29bn incentive package to assist Volkswagen Group's revived Scout brand in building a $2bn manufacturing plant near Columbia where it will assemble a completely new line of electric SUVs and pickup trucks. The $2bn investment has the potential to create 4,000 or more permanent jobs at the factory. At full capacity, 200,000 Scout vehicles could be produced annually at the facility. Scout, which VW intends to be an independent brand based in the US, reportedly could receive up to $180m in job development tax credits if the company hires a full complement of workers at the new factory. Volkswagen Group plans to begin construction by the summer of 2023, with production scheduled to commence in 2026. Scout CEO Scott Keogh has stated the company evaluated as many as 74 different sites in 12 different states before settling on South Carolina.
Although the world's vehicle market was up in February – by 11% – versus last year, underlying demand fell back against last month's running rate, according to GlobalData latest analysis of world markets. The gain on last year's pace reflects improving supply, whilst the dip against last month is partly due to the timing of the Chinese New Year and tax changes. The Global Light Vehicle (LV) selling rate in February fell to 81 million units/year from January's figure of 83 million units/year. While global supply-side constraints remain a drag on the sector's recovery, raw monthly registrations increased to 6.5 million units — growth of almost 11% year-on-year (YoY). The Chinese market in February was affected by the Chinese New Year and the termination of tax incentives in 2022. Both the North America and Western Europe markets saw YoY improvements in performance when compared against a very weak 2022, while Eastern Europe continues to suffer YoY negative growth.
Ford – again – and the first fruits of the JV development and platform sharing deal with VW. It revealed its new electric Explorer, a follow up to the electric Mustang Mach-E and Transit light commericial models as it embarks on a BEV dominated future with a planned investment of billions of euros and dollars in vehicle, parts and battery factories. The automaker said the Explorer "combines German engineering with striking American style". Ford did not say as much but it's built on VW's MEB platform, which underpins that automaker's ID line and is a first fruit of the cooperation deal between the two rivals which will also spawn future passenger and light commercial vehicles. Explorer was developed and will be built in Germany where Ford has recently announced a rationalisation of its operations. It's the first model in a wave of new EVs and, the automaker said, "forges the way for a complete reinvention of the brand in Europe".
South Korean automotive components manufacturer Hyundai Mobis this week unveiled its new 'in wheel system' for electric vehicles (EVs) which places electric drive motors in the wheel hubs of a vehicle. The supplier said the newly developed in house system maximises performance by allowing the electric motors to control each wheel directly, adding it is currently verifying reliability for mass production in collaboration with Hyundai Motor Company using the Ioniq 5 EV. The company said it had so far found no record of any other company mass producing such as system which it first began developing in 2010. The in wheel motor is at the core of the e-Corner system which Hyundai Mobis unveiled at the Consumer Electronics Show (CES) in Las Vegas earlier this year.
In-wheel EV motors might be the Next Big Thing. Also this week, Chinese OEM Dongfeng Motor (DFM) launched two new passenger cars powered by ProteanDrive Pd18 in-wheel motors. The two models were shown at an event in Wuxi, hosted by DFM and Weifu Electric Drive Technology (WFDT), the joint venture between Weifu and Protean Electric. Unveiled at the event was the E70, the first fully homologated passenger car equipped with ProteanDrive, alongside the Voyah Zhuiguang, a luxury sedan built on a new vehicle platform using in-wheel-motors. In-wheel motor technology enables improvements in space, acceleration and cornering speed on the existing E70 vehicle platform. The supplier said its ProteanDrive Pd18 in-wheel motors used on the E70 platform create a high performing all wheel drive (AWD) option, "delivered with limited design changes and a short development cycle". DFM said the E70 is lighter and more efficient than an AWD model powered by e-axles, with increased storage space of 50% and 0-100km/h acceleration time reduced by 42%.
Have a nice weekend.
Graeme Roberts, Deputy Editor, Just Auto