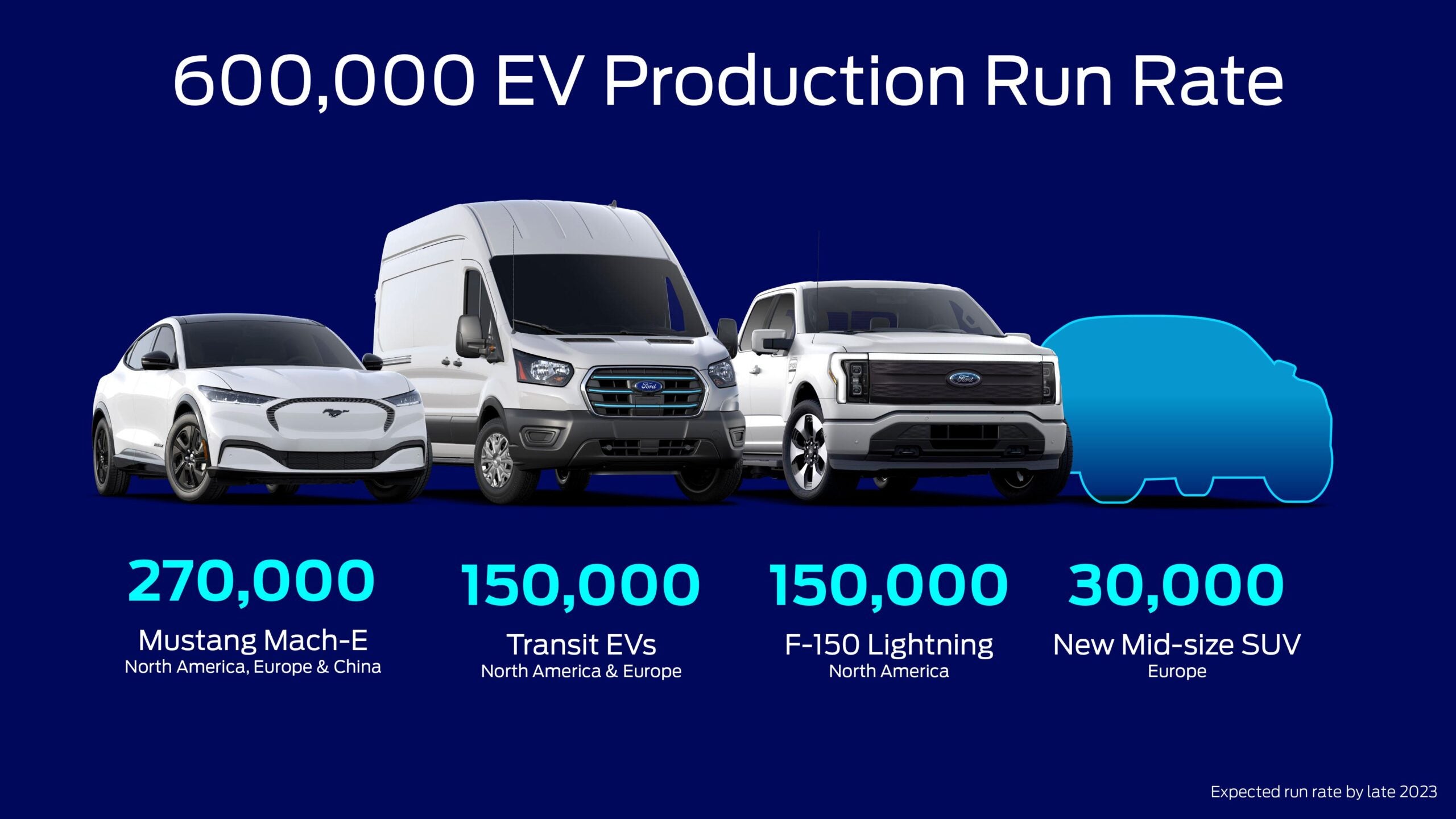 Ford expected its electric vehicle business unit to lose US$3bn this year, but remained on track to achieve a pretax margin of 8% by late 2026, a media report said.
Reuters said the projected loss was revealed at a briefing for investors and analysts on Thursday to discuss details of the automaker's new financial reporting format.
Starting with first quarter 2023 results, which will be announced on 2 May, Ford would begin reporting by business unit for Model e (electric vehicles), Blue (combustion vehicles) and Pro (commercial vehicles and services), the news agency said.
Ford has projected Model e's cumulative three year loss from 2021-2023 at $6bn, including a pro-forma loss last year of $2.1 billion but also expected its first generation of EVs, including the F150 Lightning and Mustang Mach E, to be profitable – pre tax- by the end of 2024.
Chief financial officer John Lawler reportedly said Ford no longer would break out financial results by region, only by business unit, because "that's how we're running the company now".
According to Reuters, he said Ford would provide quarterly and annual sales and market share for the company's top six global markets, including the US, China and Germany, but would no longer report by region.
Last year, Ford booked a pre tax loss of $600m in China, broke even in Europe [where it has long struggled – ed] and posted a modest $400m profit in South America, with most of its earnings before interest and taxes – $9.2bn – coming from North America, Reuters noted.
The company expected its Ford Pro commercial vehicle business to nearly double pretax profit this year to $6bn while the traditional Ford Blue business should see a modest increase to $7bn.
Lawler reaffirmed the company's target of a 10% adjusted EBIT margin by late 2026, Reuters reported.
He said the automaker would have global capacity for 600,000 electric vehicles by the end of 2023 and 2m by late 2026 "and we intend to fully use that capacity." More than half of those EV sales initially would be from new customers, he added.
Lawler said continued improvements in the cost of Ford's future EVs could be offset by pricing pressure from competitors, according to Reuters.
Among the anticipated improvements, Ford aimed to lower EV battery costs by producing more of the components itself and by introducing new chemistry in addition to iron phosphate (LFP) and nickel cobalt (NCM).