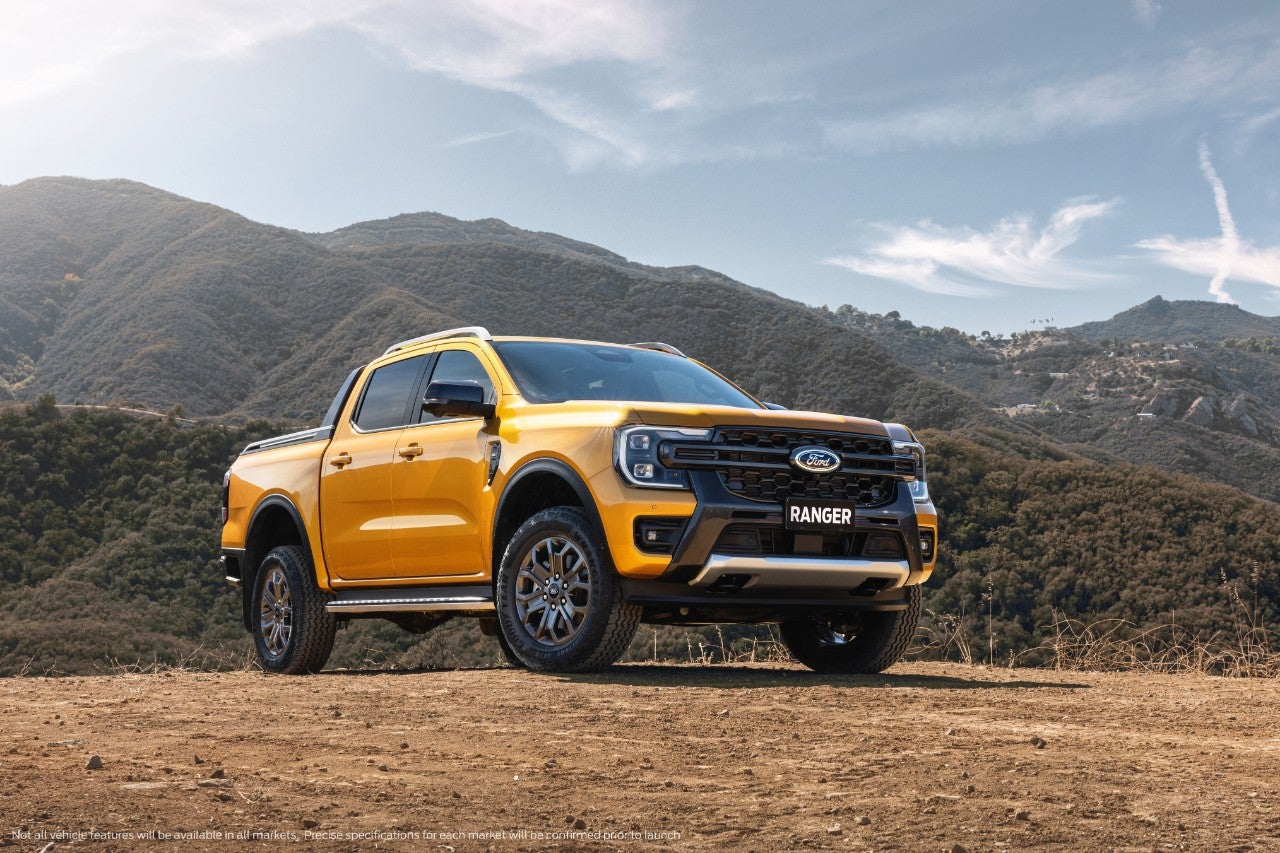 Ford Europe is, according to a statement issued on Tuesday, 'taking the next steps to transform' its European business, cutting 3,800 jobs over the next three years.
The company, based in Cologne, Germany, said it was "preparing its organisation and product line up to compete and win in a highly competitive region that is facing significant economic and geo-political headwinds".
Restructuring the Europe business in Europe, "creating a leaner, more competitive cost structure", included "the elimination of 3,800 jobs over the next three years".
Ford said its plans would enable a future for the brand in Europe "defined by a new line-up of iconic vehicles inspired by [our] American heritage and differentiated through software and services".
The plan to offer an all electric fleet in Europe by 2035 remained unchanged and production of the first European built, electric passenger vehicle is scheduled to start later this year.
The light commercial vehicle venture with Volkswagen also continues and has already resulted in a redesigned Ranger pickup truck for Ford and a revived and redesigned Amarok for VW, replacing a model imported from Argentina for some years.
Ford claims its Ford Pro is the best selling brand in the commercial vehicle sector.
It added it was "responding to rapidly changing market conditions and a growing field of electric vehicle competitors entering the market".
"We are completely reinventing the Ford brand in Europe. Unapologetically American, outstanding design and connected services that will differentiate [us] and delight our customers in Europe", said Martin Sander, general manager of the Model e EV sub brand in Europe.
"We are ready to compete and win in Europe. Our first European-built electric passenger vehicle is being introduced this spring and will surely turn heads."
According to Reuters, Sander said on a conference call Ford was due to launch its first electric vehicle in Europe built on Volkswagen's MEB platform in Cologne later this year and was considering bringing a Ford platform to Europe, possibly to its plant in Valencia.
The restructuring would "align" product development organisation and administrative functions in Europe, with a smaller, more focused, and increasingly electric product line.
The statement said Ford would now "engage in consultation with its social partners across Europe with the intent to achieve the [3,800 job] reductions through voluntary separation programmes".
"Paving the way to a sustainably profitable future in Europe requires broad-based actions and changes in the way we develop, build, and Ford vehicles. This will impact the organisational structure, talent, and skills we will need in the future," added Sander.
By 2025, engineering would employ 2,800 fewer people due to the switch to fully electric powertrains and reduced vehicle complexity. Around 3,400 jobs would remain in the restructured organisation focused on vehicle design and development plus connected services.
According to Reuters, Sander said the remaining 3,400 engineers in Europe would build on core technology provided by their US counterparts and adapt it to European customers.
"There is significantly less work to be done on drivetrains moving out of combustion engines. We are moving into a world with less global platforms where less engineering work is necessary. This is why we have to make the adjustments," he added.
Around 1,000 jobs would go to allow a "leaner cost structure" for administrative, marketing, sales and distribution functions in Europe.
"These are difficult decisions, not taken lightly. We recognize the uncertainty it creates for our team, and I assure them we will be offering them our full support in the months ahead. We will engage in consultations with our social partners so we can move forward together on building a thriving future for our business in Europe," Sander added.
Investment in design and development of electric passenger vehicles would continue, meeting consumer demand, and the target of carbon neutrality across European facilities, logistics and key suppliers by 2035 remained.
"We are committed to our customers in Europe. Ford is focused on delivering an exceptional customer ownership experience, with outstanding digital services and connectivity, ensuring their daily mobility needs are exceeded," said Sander.
In total, 2,300 jobs would go in Germany, at Cologne and Aachen, 1,300 in the UK and 200 elsewhere in Europe.
Reuters noted unions had said late in January the their expected worst case scenario was 2,500 job cuts in Europe in product development and a further 700 in administration.
The automaker had signalled more cost cutting on its results call in early February, and chief financial officer John Lawler said it would be "very aggressive" in reducing expenses in manufacturing and supply chain operations.
Lawler had also said productivity of engineers in Europe was 25-30% lower than it should be, according to Reuters.