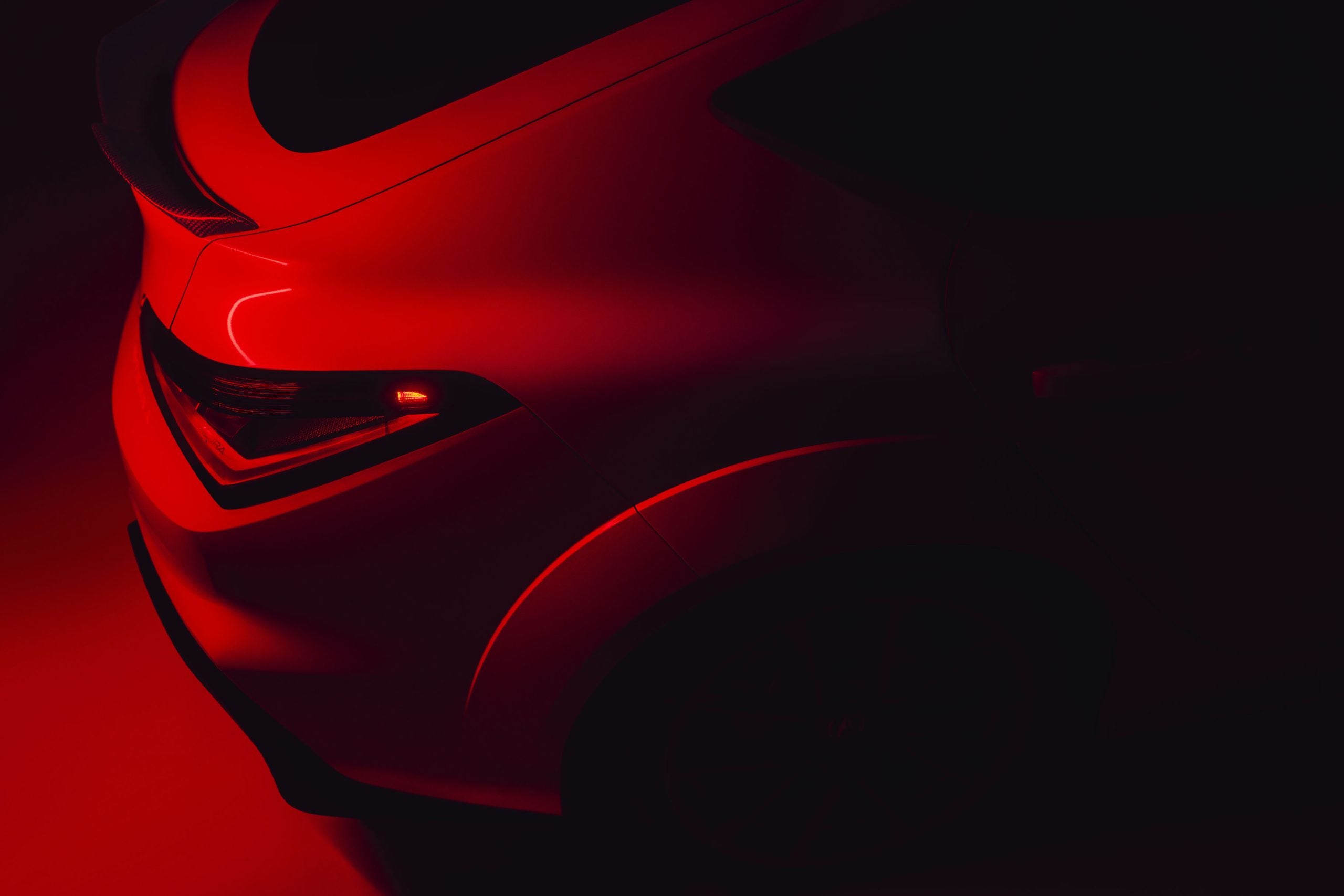 To assess Honda Motor's approach to electric vehicles by what it presently sells worldwide risks misunderstanding the firm's approach to electrification. After all, it netted the equivalent of US$2.1bn in the quarter ended 31 December despite all manner of headwinds.
The company is well aware that revolutionary change must come for each part of its business: two wheelers, outboards, aircraft and power products as well as cars.
Honda is in fact further along the road to electrification than seems the case if only looking at today's models.
Honda
There are parallels with the original Insight for the Honda e. Brilliantly packaged and engineered with styling like nothing else on the market, the little EV has sadly sold as poorly as Honda's original reply to the Prius. The main problem with the e remains a too-small battery.
In production since October 2019, the B segment electric hatchback is due for a facelift later in 2023. There should be an extended range too, thanks to a new battery as a replacement for the existing 35.5 kWh Panasonic one. If there is a second generation model – it seems unlikely – such a car would be due in late 2026 or early 2027.
Rather than replacing what is presently a special model for Japan and Europe, Honda seems already to be planning to launch multiple small EVs to succeed the e. Many of them will be built in China by the company itself as well as in partnerships with Dongfeng and GAC.
One of the first future EVs for China is codenamed 3BS. Dongfeng-Honda's SUV e:concept from 2020 should have provided a preview. As for launch timings, this could be as soon as the second half of 2023.
There be quite a few electric (additional) Hondas launched between this year and 2027. Another one was shown as a prototype called e:Ny1 in March 2022. This B segment model could in fact serve as an effective successor for the e in European countries.
Dongfeng Honda's e:N S1 and GAC Honda's e:N P1 are a pair of 4,390 mm long models which already exist in the world's largest car market. Launched in April and June 2022 respectively, each is an electric version of the HR-V/Vezel/X-RV small SUVs.
Later in the 2020s, other B to D segment models will appear, again, at first for China but subsequently in Europe, Japan and North America. These will be cars, crossovers and SUVs, each one part of the new e:N series.
Will there be a quirky-looking electric sedan too? That seemed to be the message conveyed by the debut of the e:N2, an angular prototype which premiered at the China International Import Expo in Shanghai in November 2022.
Three other future vehicles tentatively named e:N Coupe, e:N SUV and e:N GT have also been shown as concepts. Honda said at the time that it had "a goal" to start building and selling these new models in China by the fourth quarter of 2026. There should also be exports.
An EV based on General Motors' BEV3 platform is coming rather sooner than those models developed by Honda itself. Called Prologue, it will be launched in early 2024 and specific to the US and Canada.
Production of the e-SUV will be at GM's Ramos Arizpe manufacturing complex in Mexico.
Acura
China, where Honda remains a major player, even after losing third place to BYD in 2022, proved to be just too difficult when it came to building and selling Acura vehicles. The announcement that the brand's JV with GAC would be wound up came last April. It was far from a shock as Acura just never caught on during the six years of its market presence.
You need only look at the vehicles on offer and Acura's motorsport-heavy marketing to see how Honda perceives the premium division. The sporty image and gasoline-only offerings will keep evolving too: electrification will come, just not yet.
Last year Acura's US sales dropped by 35 per cent to 102,306 (Honda was also down by a third to 881,201), mainly due to microchip-related production shortages. With sales dipping by three percent and up by 12 per cent respectively in February, the recovery is clearly underway.
The next news in terms of fresh product to keep that momentum going will come in April. American Honda has teased a high performance version of the Integra, this hatchback promising a spine-tingling engine note. The Type S (see image above) should be as good for the brand's bottom line as the similarly high-priced Civic Type R is.
Like all other Acuras, the Integra is US-built, in this case at MAP in Ohio. Introduced for the 2023 model year in June 2022 as a successor to the ILX, the car is a modified Civic.
The engine is a 1.5-litre four-cylinder turbo which produces 200 horsepower (SAE net @ 6,000 rpm) and 192 lb.-ft. of torque (SAE net @ 1,800 – 5,000 rpm). The '24 Type S will be quite a step up from those numbers, outputs being 320 hp and 310 lb-ft. A six-speed manual transmission is to be standard.
After a facelift in 2026, Integra production should continue at the Marysville site until 2029. Whether or not the replacement will be an EV or a hybrid, it's too early to say.
Acura's second oldest model is not yet three, having been introduced in the fourth quarter of 2020. The TLX, a 4,932 mm long sedan, comes as standard with a turbocharged 2.0-litre turbo. Outputs are 272 horsepower and 280 lb ft of torque. All-wheel drive is optional.
A 3.0-litre V6 turbo is also available, joining the line-up from May 2021 under the hood of the (2021MY) TLX Type S. This sports variant also has standard all-wheel drive. The transmission for both four- and six-cylinder engines is Honda's own ten-speed automatic.
A facelift can be expected for the '24 model year and an electrified (hybrid or EV) successor in CY2026.
The first of two existing SUVs, the 2DU shape RDX has been around since 2018 and its replacement is due next year. The platform will be the same as that of the new Accord. As with so many of its rivals, the current model's 4.7 m length should grow.
Generation four of the RDX's big brother arrived in February 2021 for MY22. Which means a mid-life facelift for the MDX is scheduled for the 2025 model year.
Acura's largest SUV, which can be ordered with six or seven seats, is 5,039 mm long. There is also a Type S variant. This has a 355 hp and 354 lb ft 3.0-litre turbocharged V6. Other MDXs are powered by a 290 hp and 267 lb ft non-turbo 3.5-litre V6. And whereas the previous generation could be ordered in Sport Hybrid form, the gasoline-electric MDX was not replaced.
When the MDX goes to a fifth generation in 2027, it will surely be one of the first models for the EV-native architecture which Honda has in development.
As a stop-gap to its eventual electric future, Acura will add the GM-supplied ZDX in 2024. What had once been the Saturn plant in Spring Hill, Tennessee is to be the source of build. That surely also means that Acura's electric SUV will be closely related to the Cadillac Lyriq.
The mid-cycle styling refresh for the ZDX should happen in 2028 with production then continuing until 2031.
From time to time, rumours grow louder over the supposed return of the NSX. Yet while the previous model was greatly admired, sales were far from strong. Should an eventual new generation ever appear, it will surely be electric.
This was the second of two features examining Honda Motor's current and future models. It follows the recent look at ICE-powered Honda vehicles.