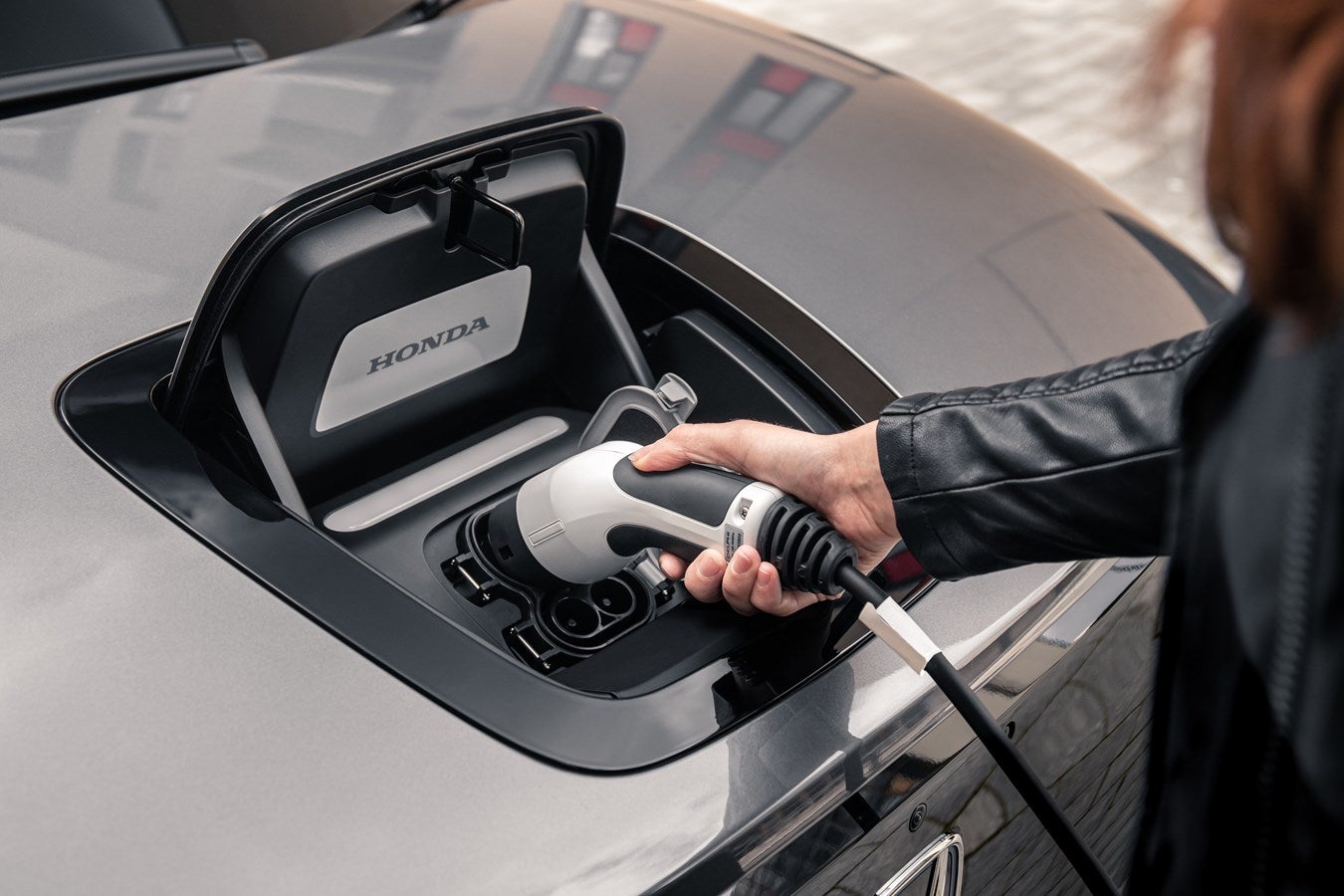 Honda Motor this week announced plans to invest around JPY5trn (US$40bn) by 2030 to strengthen its electrification strategy and in connectivity/software technology. Around JPY8trn of the total amount will spent on R&D.
The automaker said it planned to launch 30 new electric vehicle (EV) models worldwide by 2030 with EV production expected to reach two million units annually by then.
The new EV strategy announcement came shortly after the company revealed it had agreed to expand its strategic partnership with General Motors, to include joint development and production of affordable EV models for all markets.
Honda said it had made significant efforts to simplify its production model range over the last three years with the number of trim and option variants reduced by more than 50% compared with 2018. It had set a target to reduce this further to one third by 2025 with production cost expected to fall by 10% from the 2018 level.
The company said it aims to become carbon neutral on all products it is involved in by 2050 including motorcycles, automobiles, power products, outboard motors and aircraft. To achieve this, it believes it needs to adopt a multifaceted and multidimensional approach, rather than by simply replacing ICE engines with batteries.
Honda said it would offer a variety of technology for all its mobility products, including electrification, swappable batteries and hydrogen power, to suit local and regional customer requirements.
The automaker said it would adopt two basic approaches in its EV battery procurement strategy. In the short and medium term, it would continue to ensure stable procurement of liquid lithium ion batteries in each region by strengthening existing external deals.
In North America it would procure EV batteries from the GM Ultium Cell joint venture while also exploring opportunities to establish its own battery production joint venture in the region. In 2024 it planned to launch two mid- to large-size EV model ranges which it was currently developing jointly with GM, to be sold as the Honda Prologue SUV and also as an Acura.
In China, Honda would strengthen its relationship with local battery maker CATL and expected to launch 10 EV models locally by 2027.
In Japan it would continue to rely on batteries from Envision AESC and planned to launch commercial use, mini EVs priced at around JPY1m in 2024. This would soon be followed by personal use mini EVs and battery powered SUVs.
In the second half of the 2020s, Honda said it would further accelerate its independent R&D for new batteries, focusing on solid state cells it currently had under development. It planned to spend JPY43bn to build a demonstration line for the production of solid state batteries with test output set to start in 2024.
By 2026, it planned to adopt Honda e Architecture, an EV platform that combines new hardware and software/connectivity platforms currently under development. Through its alliance with GM, Honda planned to introduce affordable EVs in 2027 with a cost and range competitive with petrol powered vehicles, starting in North America. These are also expected to have solid state batteries.