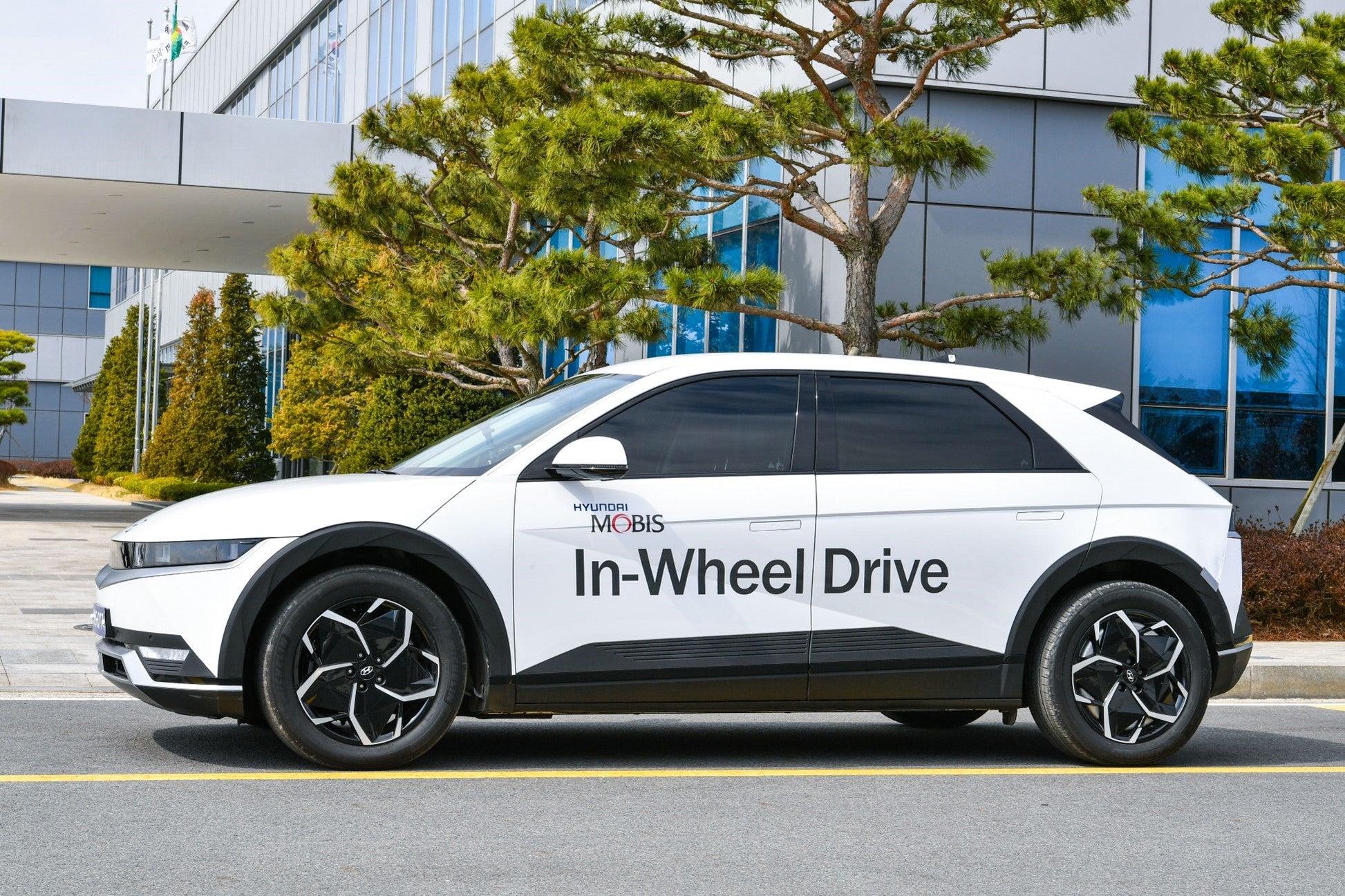 South Korean automotive components manufacturer Hyundai Mobis this week unveiled its new 'in wheel system' for electric vehicles (EVs) which places electric drive motors in the wheel hubs of a vehicle.
The supplier said the newly developed in house system maximises performance by allowing the electric motors to control each wheel directly, adding it is currently verifying reliability for mass production in collaboration with Hyundai Motor Company using the Ioniq 5 EV.
The company said it had so far found no record of any other company mass producing such as system which it first began developing in 2010.
The in wheel motor is at the core of the e-Corner system which Hyundai Mobis unveiled at the Consumer Electronics Show (CES) in Las Vegas earlier this year.
E-Corner is an integrated system which combines electronic steering, braking and suspension technology centred around the motor. The company aims to complete development within five years.
Hyundai Mobis said the in wheel drive system, which can be used for all wheel drive vehicles, reduces the need for drivetrain transmission components and reduces energy consumption by up to 20% by distributing power more efficiently to each wheel.
It also frees up valuable space within the platform for other components such as batteries.
Another major tangible benefit is that the system allows a vehicle to move sideways crab like which can be helpful when parking in tight spaces.
Oh Heung-sub, the Hyundai Mobis executive vice president in charge of electrification, said in a statement: "We plan to complete development of this technology that is both durable and reliable so that we can begin mass production by the end of this year."
Hyundai Mobis' announcement came a day after Chinese OEM Dongfeng Motor (DFM) launched two new passenger cars powered by ProteanDrive Pd18 in-wheel motors.
The two models were shown at an event in Wuxi, hosted by DFM and Weifu Electric Drive Technology (WFDT), the joint venture between Weifu and Protean Electric.
Unveiled at the event was the E70, the first fully homologated passenger car equipped with ProteanDrive, alongside the Voyah Zhuiguang, a luxury sedan built on a new vehicle platform using in-wheel-motors.
In-wheel motor technology was said to improve space, acceleration and cornering speed on the existing E70 vehicle platform.