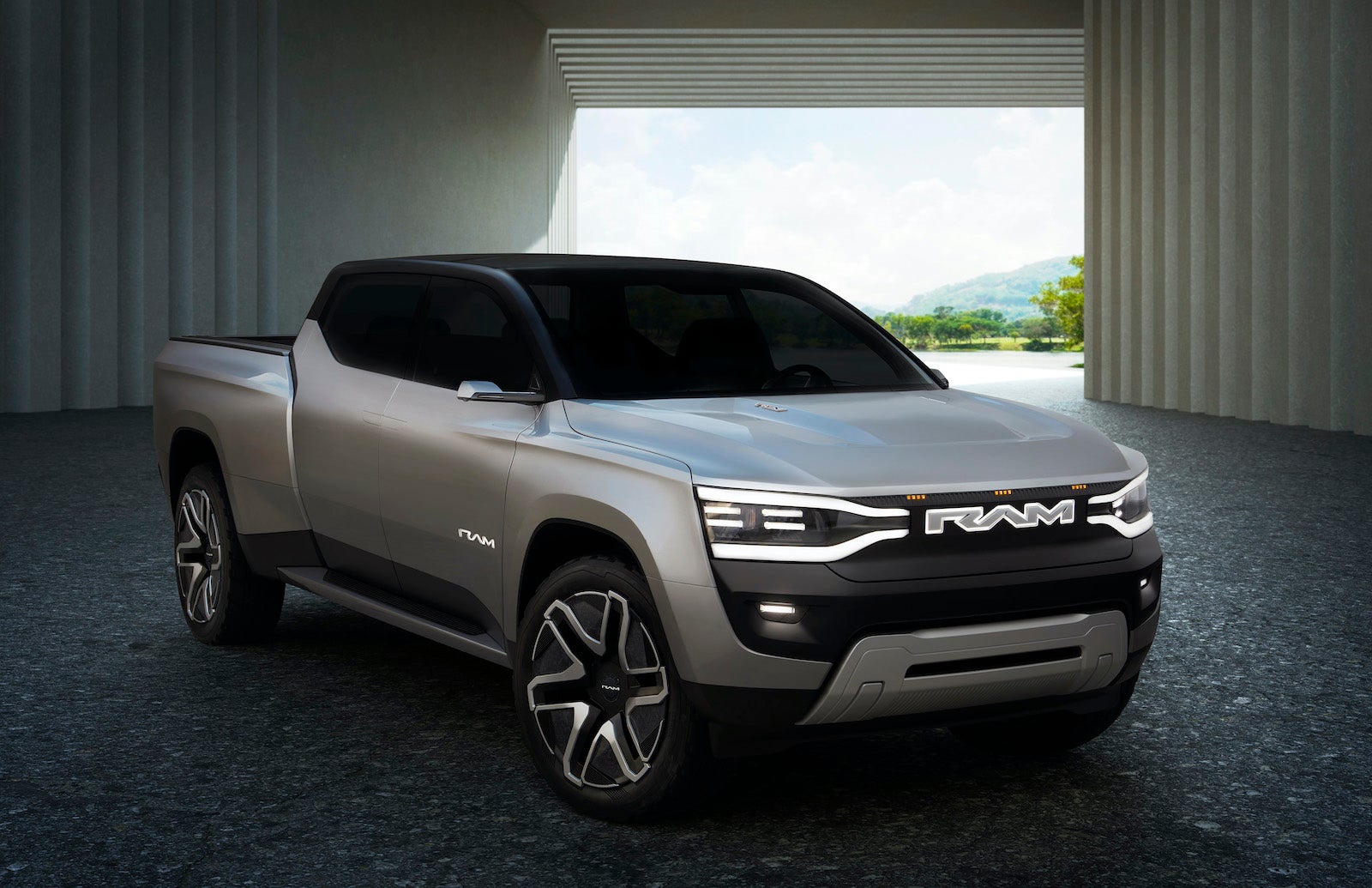 Instalment one of the Stellantis future models report covered certain new and next Abarth, Alfa Romeo, Chrysler, Citroën, Dodge and DS models. It was published on 18 May. Now, nine other passenger vehicle brands take the spotlight.
Fiat
A mysterious model, or in fact five models, will enter production in Turkey during 2025. The company made this statement on 1 March (2023):
"Stellantis will allocate the production of the "K0" model to Tofaş, in both mid-size light commercial vehicle and passenger car versions, planned for five brands with a target production launch from the beginning of 2025″.
The current Doblo production is planned to continue until the start of work on the production lines of the "K0" model in July (2023).
While further information is awaited, the five brands would potentially be Fiat, Citroën, Peugeot, Opel and either Vauxhall, Fiat Professional or Ram.
How well do you
really

know your competitors?

Access the most comprehensive Company Profiles on the market, powered by GlobalData. Save hours of research. Gain competitive edge.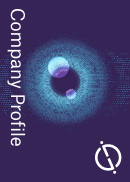 Company Profile – free sample
Thank you!
Your download email will arrive shortly
Not ready to buy yet? Download a free sample
We are confident about the unique quality of our Company Profiles. However, we want you to make the most beneficial decision for your business, so we offer a free sample that you can download by submitting the below form
By GlobalData
The firm's chairman John Elkann and the group's chief executive Carlos Tavares told local officials at a meeting in late March 2022 that a successor for the electric 500 would again be made at the historic Mirafiori plant in Turin. Even though neither man stated when the car would be launched, it could arrive some time between 2027 and 2030.
While a new 500X should in theory have arrived in 2022, under Stellantis this model programme was rethought, re-engineered and pushed back. This vehicle will also replace the 500L. The architecture is STLA Small, which means there can be an EV too.
Suppliers had reportedly been told by FCA that it intended to retool its Tychy factory in Poland for production of vehicles based on Dongfeng Motor and Groupe PSA's CMP/eCMP architecture (revamped and rebranded STLA Small). It may be the case that the 500X's successor is one of these models.
The little SUV will not be sold in the US, the Fiat brand's CEO, Olivier Francois stated at the Los Angeles auto show in November 2022.
Stellantis will revive the Fiat 600 badge later in 2023 when it launches a small crossover. The five-door model should come with both electric and IC powertrains. The front-end will feature a 600 badge on the edge of the bonnet, large round headlights with 'eye lashes' and what could be 'cheeks' (DRL) below the lights as well as a 'smiling' grille.
It isn't clear if this model complements or replaces the 500X. There have also been statements about the brand returning to the European market's B-hatchback segment with a revival of the Punto name: that project could have been either cancelled or rolled into the 600. Clarification is awaited. The 600 is believed to share much with the Jeep Avenger.
The replacement for the Egea/Tipo will be a crossover, the head of Fiat, Olivier Francois, stated in a January (2023) interview. This model won't appear until 2025, he added. Two months later the company announced that the Egea/Tipo would remain in production until the end of 2025.
Jeep
The next Renegade – the replacement for an aged model of the same name – had been expected for North America's 2023 model year but this did not happen.
An evolution of the existing SUSW platform was said to be original plan but the architecture might have been switched to STLA Small. There should therefore be an EV variant for Europe but not North America.
In April 2021, Carlos Tavares named four platforms which would be used worldwide: STLA Small, STLA Medium, STLA Large and STLA Frame.
An update on the Renegade project is awaited. The potential platform (and plants) change will likely delay the new model's arrival until either late 2023 or 2024.
The KM series Cherokee successor was originally expected to arrive as long ago as 2021 but there have been multiple delays to this model's launch. The architecture should be STLA Medium. This is derived from the former Groupe PSA's front- and all-wheel drive EMP2. That also means there will be an electrified derivative for the first time in the model's history.
There is a chance that the model name might change, following a statement by the Cherokee Nation Principal Chief, Chuck Hoskin Junior. He told Stellantis that it was time for sports teams and other businesses to stop using Native American names.
There have been suggestions that Jeep might instead switch to US national parks such as Yellowstone, Yosemite and so on.
As for the production plant, it likely won't be where the KL series Cherokee had been made, Stellantis stating on 9 December 2022 that it would idle Belvidere indefinitely on 28 February. The plant did indeed go offline on that date. The company is yet to say what will happen to the Illinois factory.
The Recon, an image of which was revealed at a special event in September 2022, is to be an electric-only 4×4. It will have removable doors. Production might take place at the retooled Brampton plant in Ontario.
Lancia
Even though the current model dates to 2011, a successor for the Ypsilon won't arrive until 2024. It will be the first of three new Lancias.
Production of this A segment hatchback could be in Spain (Figueruelas in the province of Zaragoza) rather than Poland (Tichy) where the existing model is made.
Stellantis stated earlier in May that as well as Italy, the new car will be available in Spain, France, Germany, the Netherlands, Belgium and Portugal.
There will also be a C segment hatchback (expected to revive the Delta name) and a D segment crossover (Gamma) which is said to be codenamed L74. The last of these three will share much, including a production line, with electric DS and Opel/Vauxhall crossovers.
The marque's 4.6 m long "new flagship" is claimed to be coming in 2026, according to a recent media statement. Also, only three months ago, Stellantis issued another press release confirming that the Delta would indeed be launched in 2028.
The Gamma name was announced by Lancia CEO Luca Napolitano during the presentation of the Pu+Ra HPE concept in April. There should be single-motor front-wheel drive and two-motor all-wheel drive variants with the latter expected to be called Integrale.
Maserati
Already more than seven years old, the Levante won't have a successor until 2024. It had been expected to be available with petrol power and as an EV but in March 2022 there was a confusing message from Maserati about its future ICE vehicles. It could now be the case that only the EV will be launched.
Stellantis told the media in Jul 2021 that the STLA Large architecture would be for unibody vehicles of between 4.7 and 5.4 m in length, with widths of 1.9-2.3 metres. A new Levante should therefore use this platform. And as per the follow-up to the brand's largest sedan, production will remain in Italy. The company has not explained why STLA Large models are to be so wide.
The seventh generation Quattroporte was due in "2023/2024" and would be available as a three-motor EV, a statement from Maserati claimed in September 2020 on the occasion of the MC20's media premiere. Two of the motors will be on the rear axle. All electric Maseratis will be called Folgore which means lightning/thunderbolt in Italian.
Production of this model might be at Mirafiori rather than at the nearby Grugliasco plant where the sixth generation is built. However, as recently as March the company stated that another Italian plant – Cassino – would produce STLA Large architecture Maserati and Alfa Romeo vehicles. Neither the models in question nor their launch timings were announced.
Interviewed in February, Maserati CEO Davide Grasso is reported to have stated that the Quattroporte will be EV-only and launched in early 2025. Should that be true, the brand might call the car simply Quattroporte rather than Quattroporte Folgore.
Opel & Vauxhall
A facelift for the Corsa, new in the final quarter of 2019, was announced earlier on 24 May, along with mild hybrid powertrains. At the same time, the e-Corsa has had its name changed to Corsa Electric and gained an additional battery-motor option. Opel has dropped the diesel engine too, Vauxhall having done that in April 2022.
When it comes time for the next generation Corsa (late 2026), only the EV will have a successor.
Another B segment model, the replacement for the Crossland crossover, will be electric-only and the architecture STLA Small. The model name is yet to be confirmed.
Both Opel and Vauxhall stated in March 2022 that there would be electric-only successors for their versions of the Insignia. What sort of body or bodies was not stated, nor was the model name announced. It may be that these cars evolve into an SUV around 4.7-4.9 m long, positioned above the reportedly 4.5 m long Manta (see below).
Suppliers have revealed that production of this model (code: OV85) will be alongside related Lancia and DS models at Stellantis' SATA (Melfi) plant in Italy. Series build is due to commence in November 2024.
Vauxhall's Insignia was axed in May 2022, calling into doubt plans for an eventual replacement with the same name.
The Manta, initial details of which were announced in July 2021, while similar in size to Opel and Vauxhall's successor for the Grandland, is expected to be a separate model. It should be an electric-only five-door crossover-coupe in the style of the Volvo C40. That's part of the brands' shift out of ICE-powered vehicles in Europe by 2028.
Stellantis told the media in March 2023 that the Grandland replacement would be manufactured at its Eisenach plant from the second half of 2024. As yet there has been no statement about where the Manta will be built.
Peugeot
Electric versions of the 308 and 308 SW will arrive later in 2023, joining the two 308 plug-in hybrids. A Stellantis-Nidec-Leroy Sommer Holding JV called eMotors will supply the 115 kW 'M3' motor. The maximum range will be 400 km. As for the 54 kWh battery, its chemistry is stated as being 80 per cent nickel, 10 per cent manganese and 10 per cent cobalt.
Unlike the 308, the electric versions should be on the renamed and re-engineered version of a Groupe PSA platform which was originally called eVMP (now STLA Medium).
Three years ago this month, as the COVID-19 crisis wrecked the market for cars all across Europe, the French state announced a raft of measures to help the then Groupe PSA and Groupe Renault. One of PSA's resultant announcements was that "…a new generation of electrified platform will be industrialized at the Sochaux site by 2022 to manufacture the future generation of the Peugeot 3008".
Sochaux has since become the lead plant for vehicles which use STLA Medium (formerly called eVMP for Electric Vehicle Modular Platform). This is itself an evolution of EMP2, which started life as an architecture for models such as the first generation Peugeot 308 and 3008. It has been adapted for petrol-electric plug-in hybrids and in STLA Medium form, for fully electric models such as the e-3008.
The 3008 will be revealed in September. As well as the timing, Peugeot has confirmed that the e-3008 will have the 115 kW M3 motor. The WLTP maximum range will be more than 400 km.
Meanwhile, the introduction of the next 5008 should lag the arrival of the equivalent 3008 by one month, as was the case with the current versions. The main difference will again be five and seven seats. There will also be an electric 5008 called e-5008.
The 408, a 4,690 mm long five-door coupé-crossover aimed at the Renault Arkana and linked in many ways to the Citroën C5 X, was revealed in June 2022. The first cars were with customers in early 2023. Production is in both France (Mulhouse) and China (Chengdu). In the latter market, where production started in February, build is part of a JV with Dongfeng Motor.
There are two plug-in hybrids, along with a 96 kW (130 PS) 1.2-litre three-cylinder petrol engine, automatic transmission being standard for each. Later in 2023, an e-408 will be added.
The first two generations of the 408 were sedans for certain markets only. Indeed, there has been a 308-based sedan called 408 in China for many years, the current one having premiered there in 2014. It was facelifted for a second time in June 2022. As this 408 continues to be available in China, the five-door coupé-crossover is called 408X in that country.
Ram
A monocoque Ram pick-up positioned above the 1000 is coming for markets in South America. It might be called Rampage or 1200. The standard engine should be a 2.0-litre turbo: Stellantis' Hurricane 4 engine was named in an official teaser preview video earlier in May.
Stellantis' next frame architecture is compatible with electrification, something it has in common with the three other architectures that the group will have for its main models. The company shared a silhouette of an electric Ram 1500 with the media in July 2021. STLA (pronounced 'Stella') Frame will be this model's platform.
A fresh prototype debuted at the New York auto show in April with more details of the new-for-2025 future production vehicle. Two battery packs were announced (see picture caption), their maximum intended ranges being respectively 350 miles and 500 miles. The extraordinarily large capacities of these cell packs should make the 1500 REV especially weighty vehicle.
Towing capability of up to 14,000 lbs. and a payload of up to 2,700 lbs have been claimed by Ram division. There will also be an EREV, this being called 1500 REV XR (Extended Range). Trim levels are to be Tradesman, Big Horn/Lone Star, Laramie, Limited and Tungsten.
It is presumed that the REV and REV XR will be launched one model year ahead of the ICE-powered next generation Ram 1500 variants. The idea behind this would be not only to set pricing high for the electric pick-up but to herald what will be radical looks for the segment. Alternatively, the EV and EREV might in fact have a bespoke body, including a steeply raked windscreen/windshield.
Wagoneer
Given that it will be far smaller, use another architecture and have a different body to that of the existing Wagoneer, Stellantis' decision to announce the informal name of a future EV as Wagoneer S is odd.
The statement was made as part of a September 2022 presentation with one image of the vehicle also disclosed to the media. It is also unclear whether or not the company's policy of not using the Jeep brand name for the Wagoneer and Grand Wagoneer also applies to the 'Wagoneer S'.
In November 2022, Stellantis sought to generate publicity for the midsize model by starting a competition to name the vehicle. Production might be at the retooled Brampton plant in Ontario, commencing in 2025.
Future model reports published earlier in 2023 include Honda (ICE models plus EVs & Acura), General Motors (Buick & Cadillac plus Chevrolet & GMC), Ford (ICE models & EVs) and TMC (Toyota & Lexus ICE models plus electrified ones). Nissan Motor comes next (June).