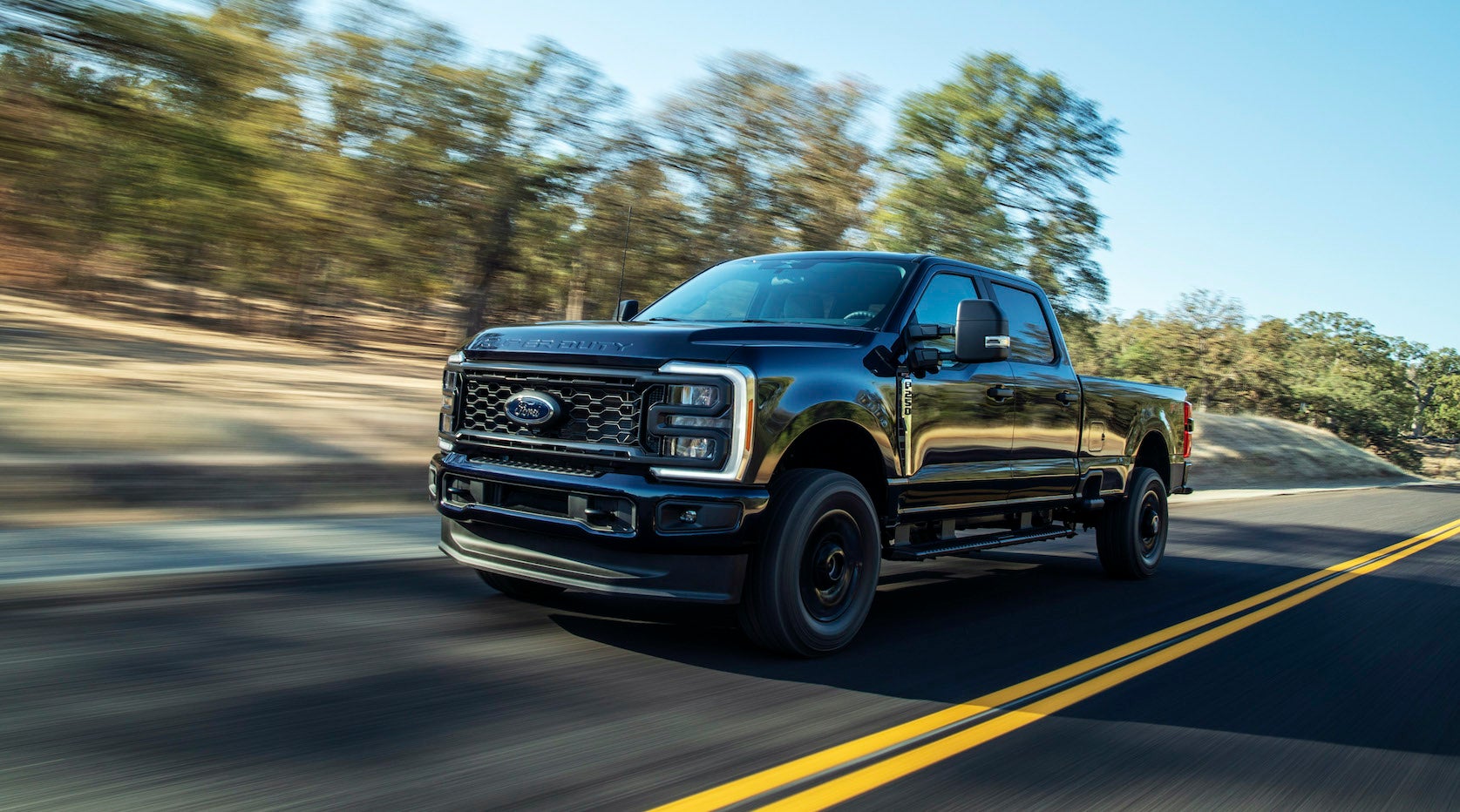 A recent Just-Auto report gazed ahead to the latter half of this decade and beyond, looking at Ford Motor Company's next generation electrified vehicles. ICE-powered cars, crossovers, SUVs and pick-ups will be around for a while yet, though. This overview examines certain details of some of the blue oval brand's forthcoming models.
Cars
Once big sellers in Europe, the Fiesta and Focus will be phased out within a few years, something that's already happened to the Fusion in North America. It might therefore be surprising that the Mondeo is Ford's best seller in China.
The latest generation of this model is only a year old and so should probably stick around until 2028 or 2029. Built by CAF, the Changan-Ford joint venture, the 4,935 mm long sedan shares a platform, engine and much else with the Evos (see below).
While there are neither mild hybrid, hybrid nor plug-in hybrid variants, one of more of these should be added at the time of a facelift that's due in 2025.
CAF also has a modestly-sized export business with this car, Taurus-badged examples being exported to the Middle East.
The business case for replacing two other cars, one of which is specific to China, looks less than solid. Both the Focus and Escort have been decent sellers in the past but each is now getting towards the end of its life cycle.
Back in North America, meanwhile, the future looks bright for the incoming Mustang. S650 inherits the CD6 architecture of its predecessor albeit with significant updates.
Launch variants, to be available with six-speed manual and ten-speed automatic transmissions, are as follows:
2.3-litre four-cylinder EcoBoost – 315 horsepower & 350 pound feet of torque
5.0-litre V8 GT – 480 horsepower & 415 pound feet of torque
5.0-litre V8 GT with optional Active Valve dual exhaust – 486 horsepower & 418 pound feet of torque
5.0-litre V8 Dark Horse – 500 horsepower & 418 pound feet of torque
Series production at the Flat Rock plant in Michigan is due to get underway in July. Ford will probably give this generation a relatively brief six-year build cycle, meaning a facelift would happen in the second half of 2026. As for generation eight, this should be electric and debut for the 2030 model year.
Crossovers & SUVs
Coming up for its second birthday, the Bronco remains a big seller in Ford's home market. A ladder frame chassis SUV for North America (new for MY21), the Middle East and Africa, it is aimed directly at the Jeep Wrangler. Although based on the Endeavour/Everest, there are unique body panels and two body styles. Both roof panel and doors can be removed and stored in the cargo bay.
There are two EcoBoost turbocharged gasoline engines. They are a 2.3-litre four-cylinder with 275 horsepower and 315 pound-feet of torque, or a 2.7-litre V6 with 315 horsepower and 410 pound-feet (all on 87 octane fuel). Transmissions are ten-speed automatic or seven-speed (6+crawler gear) manual.
There are also two all-wheel drive systems. The first has a two-speed electronic transfer case. The second, optional system features a two-speed electromechanical transfer case. This adds an automatic mode for 2H and 4H and has the AdvanTEK solid rear axle and AdvanTEK independent front differential unit. Each is supplied by Dana and can be further optioned with Spicer Performa-TraK electronic locking differentials.
Ford fits both two- and four-door Broncos with what it calls a Terrain Management System with G.O.A.T. (Goes Over Any Type of Terrain) Modes. The driver may select from seven settings: Normal, Eco, Sport, Slippery and Sand, with Baja, Mud/Ruts, and Rock Crawl for off-road driving.
Model grade names were originally Bronco, Big Bend, Black Diamond, Outer Banks, Wildtrak and Badlands. Everglades was then announced in February 2022, premiering at that month's Chicago auto show.
The Bronco Raptor (project code: 'Warthog') was announced in January 2022, new for the 2023 model year. Modifications are extensive and include wheel arch extensions, bespoke shock towers for extra suspension travel, heavy-duty bash and skid plates and reinforced roof pillars There is also a Dana 44TM AdvanTEK front differential with upgraded half-shafts, the same company supplying its 50TM Heavy-Duty AdvanTEK rear diff. The outputs of the turbocharged 3.0-litre V6 are 418 hp + 440 lb-ft of torque.
A Lightning (EV) and a hybrid are likely to be added by mid-decade.
If, as expected, the Bronco is built for eight years, there should be a facelift for the 2024 model year and another for MY2027, the replacement arriving during the second half of CY2029.
While the current Edge is made in Canada and available in not only the Americas but multiple countries outside that region, the new Edge L is for China only. The just-revealed new model is longer (5,000 mm), wider (1,961) and taller (1,773), also having a lengthier wheelbase (2,950), as it name suggests.
The standard engine is a 185 kW and 378 Nm 2.0-litre turbo for both five- and seven-seat versions. A 202 kW and 405 Nm 2.0-litre hybrid will become available in the third quarter.
Production of North America's CD549 series Edge is due to end in September. The Oakville plant in Ontario will then be retooled to manufacture EVs.
CD542, the Evos, is another China-specific model. Heralded by a prototype of the same name at the Shanghai motor show in April 2021, this 4,920 mm long crossover is built in Chongqing. Launched onto the market in October 2021, it was soon followed by a new Mondeo which is the sedan equivalent.
The standard engine is Ford's 2.0-litre EcoBoost turbo in 240 PS form. There are no electric or electrified alternative(s).
A facelift for the Evos should take place in 2025 with an electric replacement due in 2028.
Pick-ups
The Focus might have vanished in North America but its C2 platform lives on. The Maverick, new for the '22 model year, is something of a masterstroke due to there being virtually no other large volume model in its segment.
The architecture and powertrains are tried and tested, the production plant a low-cost one. Manufactured solely in Hermosillo, the Mexican factory also produces the closely related Bronco Sport.
The standard powertrain is Ford's 2.5-litre Atkinson-cycle four-cylinder engine plus one motor. This hybrid system delivers a combined 191 horsepower and 155 lb.-ft. of torque. Drive goes to the front axle via a CVT. The alternative, optional 2.0-litre EcoBoost engine delivers 250 horsepower and 277 lb.-ft. of torque. This also means a standard eight-speed automatic transmission and front-wheel drive or all-wheel drive at extra cost (US market).
Among news for the 2023 model year Maverick was the addition of the Tremor off-road package. There should be further high-margin options and new model grades for '24.
A decade-long life cycle is expected, which would mean a mid-life facelift in CY26. GM has dropped hints that a similarly sized Chevy pick-up is being developed but that vehicle would be an EV. Ford may therefore remain the dominant brand in this segment. That is of course unless Hyundai's Santa Cruz somehow begins to mount a more serious challenge to the Maverick than it has done so far.
The current Ranger was revealed in November 2021 but production didn't start until May '22. FTM's Rayong plant was the first factory to manufacture it, followed by Silverton (South Africa) in November 2022. Ford also makes the Ranger's VW Amarok twin at Silverton.
The P703 series model uses an evolution of the body-on-frame T6 architecture and will again be built in Argentina (Pacheco), South Africa and the USA as well as in Thailand. Michigan Assembly Plant (Wayne) is due to make the first series production examples commence in May.
Ford is already exploiting the profit potential of high-end variants, having decided to make the Raptor a globally available derivative. Unlike the previous one, which was powered by a biturbo four-cylinder diesel, the new one has a biturbo 3.0-litre V6 with various outputs: 212 kW (288 PS) and 491 Nm for European countries but 292 kW (397 PS) and 583 Nm for Australia due to emissions laws.
In many countries, the engine line-up consists of single turbo and biturbo versions of Ford's 2.0-litre four-cylinder diesel, as well as the company's 'Lion' 3.0-litre Power Stroke V6 (this replaced the 3.2-litre inline five). Six-speed manual, six-speed automatic and ten-speed automatic transmissions feature, as well as two four-wheel drive systems.
An update of the 2.3-litre four-cylinder gasoline unit will likely be the base unit in North America, while the Raptor will be powered by a 3.0-litre gasoline V6, just as it is in other regions. Ford reportedly considered but rejected a V8 Raptor.
An extended wheelbase, left-hand drive prototype covered in a camouflage wrap was photographed in Australia in June 2022. Ford is yet to state whether or not such a body will be exclusively for North America.
An eight-year production life is expected, so the Ranger's mid-cycle facelift should be in 2026 (2027 for North America).
Ford's best seller, the fourteenth generation F-150, will be three in September, so some styling treaks and other updates will likely arrive in about 18 months' time for the 2025 model year. There will of course be certain changes for MY24 but these should be minor.
The code for the fifteenth generation F-150 due in 2027 is said to be P736.
There are many reasons why Ford has stayed number one in the full-sized pick-up segment for decades. One of the main ones is how fresh it keeps each model with updates and relatively short life cycles. The current F-Series Super Duty series is a case in point.
Production of the new-for-2023 trucks started in January. And while the company wouldn't state this, the latest Super Duty isn't "all new" as claimed but a major overhaul of the outgoing model.
One of the novelties for the P708 series trucks is a 6.8-litre V8. Assembled in Canada, the new OHV engine is based on Ford's 'Godzilla' 7.3-litre V8.
The previous trucks' 6.7-litre Power Stroke diesel also features and for the first time there are several states of tune for this unit.
Power and torque numbers are as follows:
6.8-litre V8 – 405 horsepower and 445 pound feet of torque
7.3-litre V8 – 430 horsepower and 485 pound feet of torque
6.7-litre V8 diesel – 475 horsepower and 1,050 lb-ft pound feet of torque
6.7-litre High Output V8 diesel – 500 horsepower and 1,200 pound feet of torque (1,627 Nm)
All variants have a standard ten-speed torque converter transmission as standard.
As with the old shape Super Duty pick-ups, the latest ones are mainly manufactured at Kentucky Truck in Louisville, supported by some small-scale assembly at OHAP (Avon Lake, Ohio).
Ford will likely introduce the next generation Super Duty for the '29 model year.