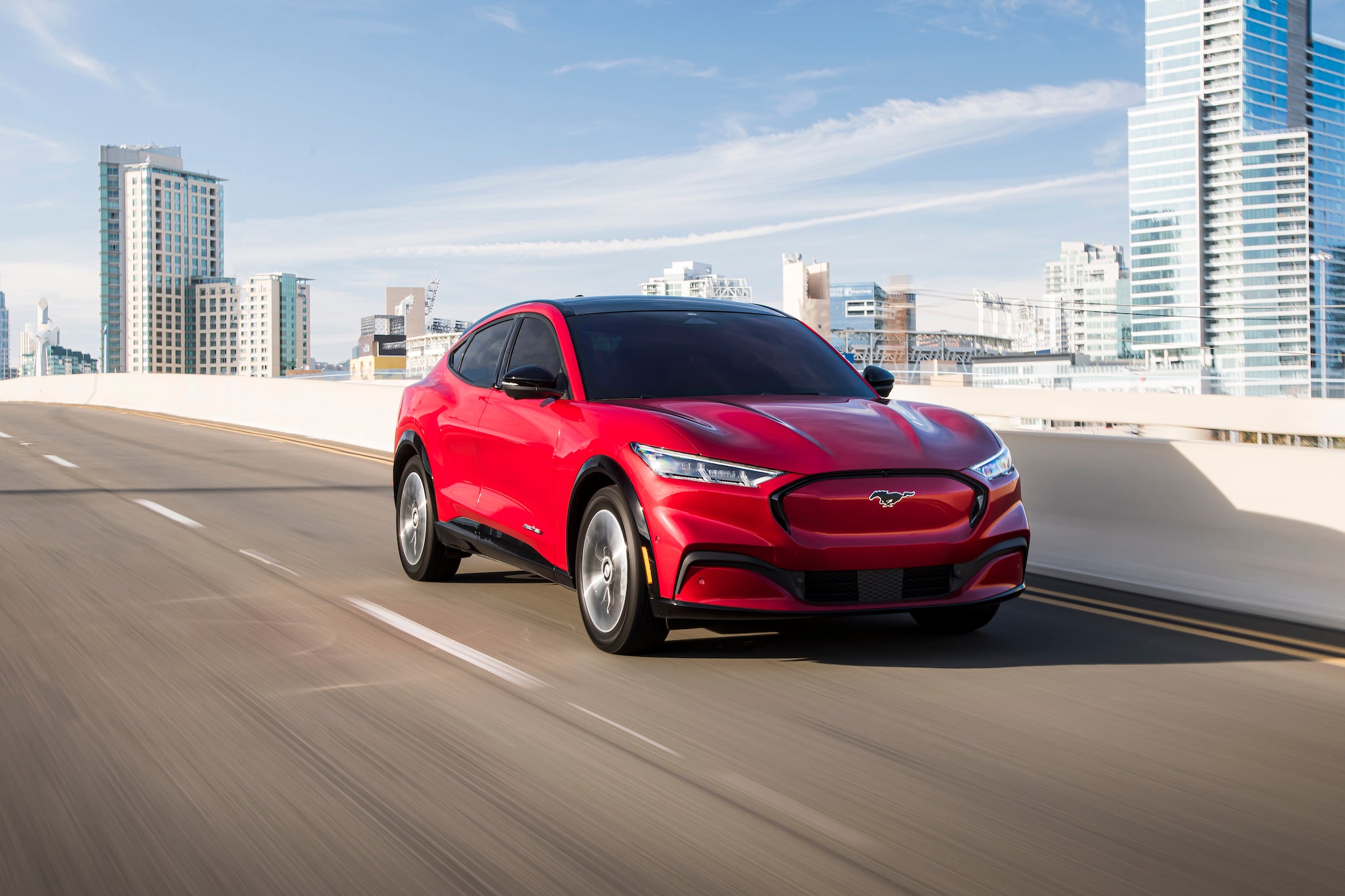 So how went February sales in the US? Well, light vehicle sales there picked up, according to data published by GlobalData company LMC Automotive. Volume was up 9.5% year on year according to preliminary estimates, to 1.14m units. While this was still below pre-pandemic levels, it was a robust result by the standards of recent months. February's YoY growth outstripped the performances of the previous two months, although the market's weak state a year ago has assisted with these YoY gains. General Motors was the bestselling OEM for the seventh consecutive month, although its market share was notably trimmed compared to recent history. Despite posting a YoY loss and continuing to struggle with inventory shortages, Toyota Group reclaimed second place, having fallen behind Ford Group in January. The gap between GM and Toyota Group was around 27k units, whereas GM was around 43k units ahead of Ford Group in January. Ford was the number one brand in February, outselling Toyota by approximately 10k units, but Toyota was comfortably ahead of Chevrolet – with a margin of 17k units – having slipped behind Chevrolet into third place in January. The Ford F-150 was once again the bestselling light vehicle in February, around 6k units ahead of the Toyota RAV4. GlobalData said that given the headwinds of 'sky-high average transaction prices, lingering inventory shortages for some OEMs, and economic uncertainty', February's results surpassed expectations and can be considered an encouraging outcome.
Recently, European OEMs have been forced to trim build significantly, while incoming orders have slowed. How has this affected inventories, we asked this week? While inventory figures are not publicly available in Europe, recent events have highlighted that stock movements are a critical component when it comes to understanding the likely evolution of production volumes. Following the Lehman Brothers collapse in 2008, OEMs were immediately faced with crashing market volumes. They responded by slashing output to minimise unplanned or unrequired stocks. But the scale of the crisis was such that this response proved to be too slow, leaving European OEMs sitting on circa 1m Light Vehicles by the close of 2008, all of which were stuck in the supply chain and surplus to requirements. Of course, such shocks are not uncommon. Following the German reunification boom, the European market crashed in 1993. More recently, with the outbreak of the COVID-19 pandemic and the ensuing lockdowns, European OEMs saw days' supply rocket to over 115 days in the first quarter of 2020. An ideal level for European days' supply is around 60 days, meaning that the region was overstocked by 55 days! European OEMs have been forced to trim build significantly, while incoming orders have slowed as both have been impacted by the chip shortage. While the impact of chip shortages has improved in recent months, full normalisation of semiconductor supply is not anticipated to be achieved during this year. In addition, China's recent change in approach to managing COVID-19 is set to cause a rapid spike in local supply-side disruption, with knock-on effects feeding through to wider automotive supply chains. But there is some good news – European inventories have essentially been flat since the start of last year, in contrast with the destocking of over one million cars suffered during 2021 (itself worse than that suffered under Lehman Brothers). Indeed, we saw a recovery in Q4 of 2021, but at +320k units this was still far from an exceptional performance.
Hyundai Motor has been investing heavily in southeast Asia in the last few years to challenge the dominance of the Japanese and to take on the rising threat posed by the entry of a rising number of Chinese brands in the region. In some markets, the South Korean automaker is already enjoying the significant benefits from its investments and a more hands on approach, while in others there is still restructuring to be done. Over the last two decades Hyundai prioritised its investments to strengthen presence in the world's larger regional markets, mainly North America and Europe, and also in South America, India and China, where it has established significant manufacturing capacity and in-house distribution operations. Southeast Asia took a back seat for much of this period, with the automaker relying mainly on contract assemblers and locally owned distributors to establish a presence while investing very little in marketing the brand. Its sales and market share were very limited as a result, with the dominance of the Japanese seemingly unassailable. This is now beginning to change. While Toyota and Daihatsu continue to dominate most markets in the region, weaker Japanese brands such as Nissan and Mazda have lost significant market share here in recent years. Hyundai had until recently failed to benefit from this, despite offering a much-improved product range. In some markets it had been overtaken by new entrants in the form of Chinese brands.
Although there are plenty of EV charging apps on the market, a smart app that allows bidirectional charging could be a gamechanger. Entering the EV world can be a daunting journey as you move from petrol pump fuelling to at home plug in. Managing your miles and money can be a confusing experience for those new to the tech. EV charging company Indra says it has developed a user-friendly app allowing EV owners to easily monitor and manage their charging and costs. The app gives users full control over how much they charge their EV, when they charge it while showing them how much they are spending for the miles they receive. We spoke to Leighton King, chief commercial officer, Indra, to learn more about what users can experience on the app.
Just in today: our monthly review of how the South Korean automakers have done. Domestic sales by the big five combined rose 21% to 125,454 units in February 2023 from weak year earlier sales of 103,276 units. February 2023 sales were lifted by early Lunar New Year holidays which resulted in more working days in February than a year ago. Component shortages, particularly semiconductors, have also eased significantly since the first half of last year, while leading domestic brands have been busy launching new models which have helped boost demand. Hyundai reported a 23% domestic sales rise to 65,015 units last month while Kia sales were up 27% at 50,319 units. Ssangyong, the only other domestically owned mainstream vehicle manufacturer, reported a 47% jump to 6,785 units as confidence in the brand continued to rebound. By contrast, the two foreign owned manufacturers, GM Korea and Renault Korea, saw their sales plunge 54% to 1,117 units and 40% to 2,218 units respectively. In the first two months of 2023, the overall domestic vehicle market expanded 14% to 225,369 units compared with 197,512 a year ago.
How well do you
really

know your competitors?

Access the most comprehensive Company Profiles on the market, powered by GlobalData. Save hours of research. Gain competitive edge.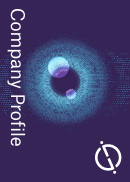 Company Profile – free sample
Thank you!
Your download email will arrive shortly
Not ready to buy yet? Download a free sample
We are confident about the unique quality of our Company Profiles. However, we want you to make the most beneficial decision for your business, so we offer a free sample that you can download by submitting the below form
By GlobalData
Toyoda Gosei has launched a large high-pressure hydrogen tank designed for use with freight trucks. The need for these large tanks is expected to grow for the use on the fuel cell trucks that run on hydrogen. The new tanks are used in the mass-market light-duty fuel cell electric trucks that are being brought to the market by Commercial Japan Partnership Technologies Corporation (CJPT), backed by Toyota Motor Corporation, Isuzu Motors Limited, and others. These newly developed large tanks can be filled with about eight times as much hydrogen as the passenger fuel cell vehicle tanks Toyoda Gosei produces for the Toyota Mirai (the second generation model), which are installed in the rear of that vehicle. In developing the larger tanks, Toyoda Gosei applied the technology for high-efficiency storage of hydrogen the company and Toyota Motor had refined in the tanks for the Mirai.
Aramco has signed a letter of intent to become a potential minority stakeholder in a new powertrain technology company (PWT), to be established by Geely Holding Group and Renault Group. The new company will be dedicated to internal combustion and hybrid powertrain technologies. Aramco's investment would support the growth of the company, and contribute to key research and development across synthetic fuels solutions and next-gen hydrogen technologies. It is expected that Geely and Renault Group retain equal equity stakes in the new independent entity. With a global network of 17 powertrain plants and five R&D centers across three continents, the planned company is intended to be a standalone global supplier with a combined capacity of over five million internal combustion, hybrid and plug-in hybrid engines and transmissions per year, supplying over 130 countries and regions.
Jaguar Land Rover owner Tata Motors has asked the UK government for over GBP500m in state subsidies to build a battery factory in Somerset, media reports said. The Guardian said it understood Tata had asked for the money in the form of grants and support packages such as assistance for energy costs and research funding. The Financial Times, which first reported the GBP500m figure, said the carmaker was choosing between a potential site in Somerset and another in Spain. Spain had been offering large grants to companies considering battery production, hoping it could attract the new industry with the potential for cheap solar power. The Guardian said the decision on where JLR, Britain's biggest carmaker, sources its batteries was seen as a key test of the strength of the government's desire to sustain a large car industry. One person with knowledge of JLR's strategy reportedly said it was likely a final decision would come within the next two months.
Geely-owned Volvo Cars plans to open a brand new tech hub in Krakow, Poland's second-largest city. Volvo said it will be a key software development centre and play a crucial role in the company's strategic ambitions to be a fully electric brand by 2030 and a leader in new technology, not least through in-house software development. The tech hub will carry full responsibility for developing complete and key features on new fully electric cars. Engineers in Krakow will join Volvo's global pool of talent to develop software for key areas for Volvo Cars – from core safety technology to perception and driver assistance algorithms and software for autonomous driving. Other engineering challenges include next generation connected features and supporting development work through data analytics. Volvo intends to have the new tech hub operational by the end of this year, with around 120 posts filled. By mid-decade, the company aims to employ between 500 and 600 people in Krakow, complementing and closely linked to core engineering centres in China and Sweden.
Kia is adding over-the-air (OTA) functionality to 2022 model year onwards models equipped with Kia Connect. OTA capability ensures the satellite navigation unit can receive map and related software updates wirelessly. Owners then no longer need to download updates manually from the automaker's navigation updates portal or visit a dealership to have technicians install updates. OTA updates provide the latest UK and European maps, interface improvements and bug fixes. The first OTA update campaign – due to finish at the end of February – offers a range of specific enhancements, including a rollout of the EV6's 'Eco' menu to all other Kia EVs, improved voice recognition, and improved 3D map visualisation. Owners of MY22 or 23 vehicles can enable their vehicles for OTA updates retrospectively by installing new software from the navigation updates website.
Honda Motor announced a basic agreement with Ascend Elements, a US based company with expertise in recycling battery resources. The companies intend to collaborate toward stable procurement of resources from recycled lithium ion batteries in North America necessary for electrified vehicles, including EVs.
January 2022 European (EU27) new car registrations rose 11% year on year to 907,000 units. That was also an improvement on January 2021 when Europe's economies were recovering from the pandemic while the industry was facing the worst of the global semiconductor shortage. Despite progress, volume continued to lag behind pre-pandemic levels. Registrations reached 1.13m units in February 2020 and 1.22m units in February 2019. Felipe Munoz, global analyst at JATO Dynamics, said: "We are seeing positive signs, but not enough to take the market back to the position it was in before the pandemic hit. The reality is that we might never see sales at that level again." Last month, growth was largely driven by SUVs. According to JATO Dynamics data, registrations across all SUV types (small, compact, midsize, luxury) totalled 464,900 units, up by 14% compared to January 2022. With a market share of 51.3%, January marked the first time that SUVs had accounted for more half of total new car registrations in Europe.
Ford Europe engineers have found heating surfaces in electric vehicles, such as mats and door panels – rather than using HVAC – could help extend range, offering drivers 5% extra range on a typical charge compared with using HVAC, heat from which is more easily lost when windows or doors are opened. Heated surfaces were tested in an electric E-Transit van on delivery routes where drivers may open and close the doors hundreds of times a day. Engineers also identified opportunities to extend range, reduce energy consumption through 'eco routing', cooling system modifications and powertrain conditioning. Heated surfaces can be those with which occupants come into direct contact, or they could be panels that radiate heat towards the driver and passengers (Lexus is introducing infrared radiation). Both require battery power, but Ford discovered energy consumption for cabin heating could be reduced by 13% compared to standard HAC and could extend EV range by 5% for a typical charge. The difference that could add up to hundreds of extra kilometres annually.
Have a nice weekend.
Graeme Roberts, Deputy Editor, Just Auto