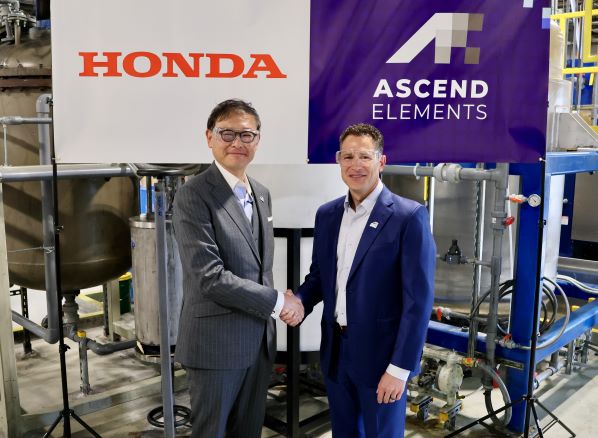 Honda Motor announced a basic agreement with Ascend Elements, a US based company with expertise in recycling battery resources.
The companies intend to collaborate toward stable procurement of resources from recycled lithium ion batteries in North America necessary for electrified vehicles, including EVs.
Honda's 'Triple Action to Zero' concept focuses on carbon neutrality, clean energy and resource circulation by 2050.
"Through this collaboration, Honda will seek to obtain a consistent supply of nickel, cobalt and lithium that Ascend Elements reclaims from recycled lithium ion batteries," the automaker said. It would then use the materials for its battery supply chain in North America.
Ascend Elements was etablished in 2015 in Massachusetts and employs 200 people.