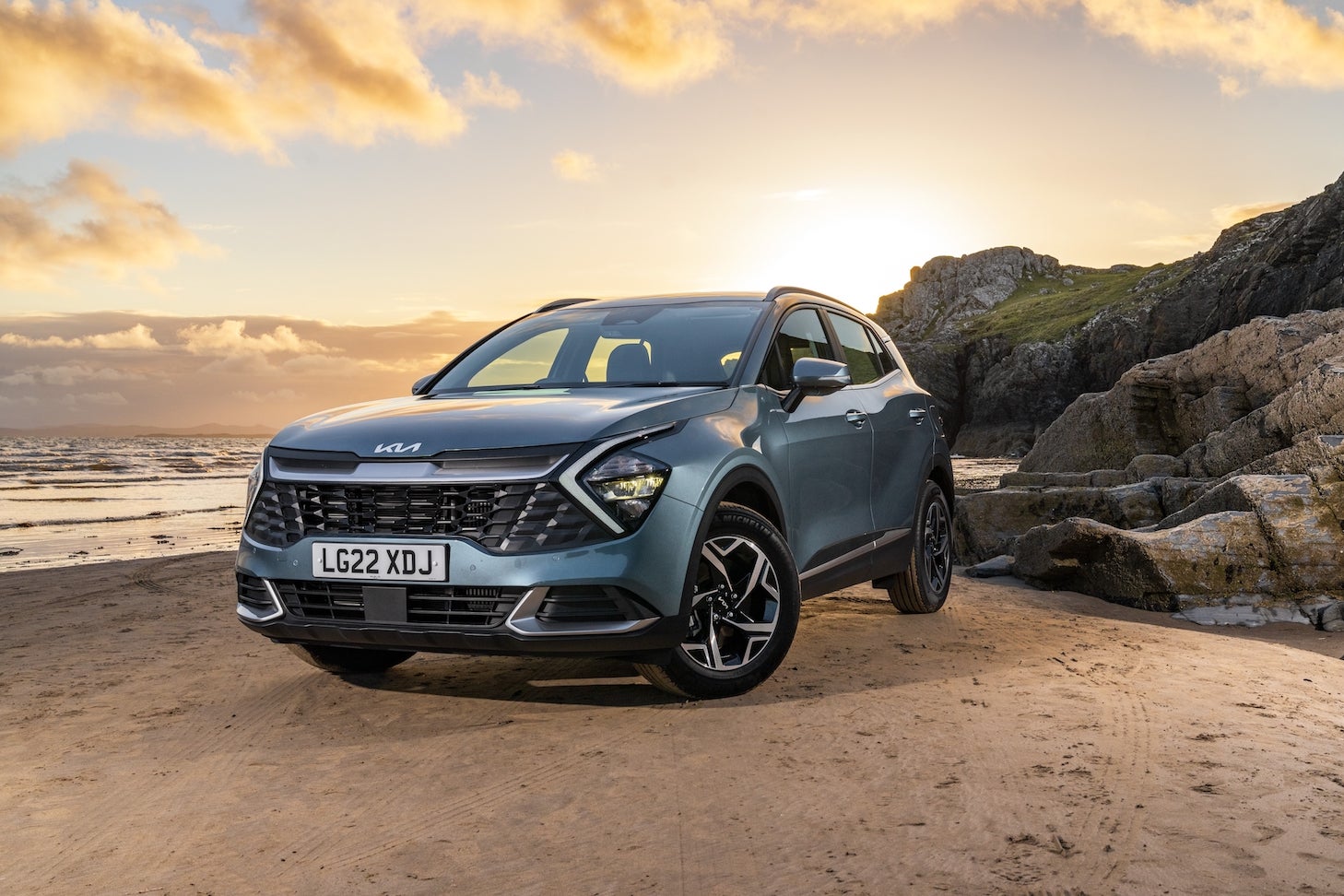 Domestic sales by the five main South Korean automakers combined rose 21% to 125,454 units in February 2023 from weak year earlier sales of 103,276 units, according to preliminary wholesale data released individually by the companies.
The data did not include sales by low volume commercial vehicle manufacturers Tata-Daewoo and Edison Motors or of imported vehicles which are covered in a separate report.
February 2023 sales were lifted by early Lunar New Year holidays which resulted in more working days in February than a year ago.
Component shortages, particularly semiconductors, have also eased significantly since the first half of last year, while leading domestic brands have been busy launching new models which have helped boost demand.
Hyundai reported a 23% domestic sales rise to 65,015 units last month while Kia sales were up 27% at 50,319 units. Ssangyong, the only other domestically owned mainstream vehicle manufacturer, reported a 47% jump to 6,785 units as confidence in the brand continued to rebound.
By contrast, the two foreign owned manufacturers, GM Korea and Renault Korea, saw their sales plunge 54% to 1,117 units and 40% to 2,218 units respectively.
In the first two months of 2023, the overall domestic vehicle market expanded 14% to 225,369 units compared with 197,512 a year ago.
Global sales among the country's big five automakers, including vehicles produced overseas by Hyundai and Kia, increased 4% to 625,487 units in February from 602,133 a year earlier while cumulative sales were 10% higher at 1,207,984 from 1,097,879.
Overseas sales increased 7.5% to 500,063 units last month from 464,973 while year to date (YTD) volume was 9% higher at 982,615 units from 900,367.
Hyundai Motor global sales increased 7.3% to 327,718 units in February from 305,331 a year earlier, reflecting buoyant domestic and overseas demand fuelled by recent new model launches. YTD sales increased 8.3% to 637,841 units from 587,987.
Domestic sales surged 23% to 65,015 units last month from weak year earlier sales of 53,010 while YTD sales were up 17% at 116,518 from 99,215, driven by strong demand for SUVs and EVs. The company launched the redesigned Grandeur sedan and Ioniq 6 EV in October, which will be followed by the redesigned Kona compact in 2023.
Overseas sales increased 4% year on year to 262,703 units in February from 252,321 while cumulative volume was up 6.7% at 521,323 from 488,772, helped by strong sales in the Americas, Europe, India and southeast Asia.
Hyundai has set a target to increase global sales by almost 10% to 4.32m units in 2023, helped by "optimised business strategies tailored for each region". This includes 3.54m overseas sales and 781,000 in its home market. The company said it plans to "more flexibly respond" to market changes, accelerate its transition to electrification, respond to global environmental regulations and optimise production, logistics and sales by region.
The company plans to roll out the revamped Kona globally this year, including battery-powered and hybrid variants, as well as the all-new Santa Fe SUVs and the high-performance Ioniq 5 N.
Kia global sales increased by almost 15% to 254,027 vehicles in February from 221,621 a year earlier, driven by strong domestic and overseas sales. In the first two months of the year the brand's total sales were up by over 12% at 489,132 units from 434,711 units in the same period of last year, driven by strong demand for SUVs including the Sportage, Seltos and K3 compact car.
Domestic sales rose by 27% to 50,319 units last month from a weak year earlier 39,562 while YTD were up 16% at 89,464 units from 76,966, driven by strong demand for the redesigned Carnival MPV and for SUVs such as the Sportage and Seltos.
Overseas sales rose by 12% to 203,708 units in February from 181,910 a year earlier and were also up by 12% at 400,274 YTD from 358,113, reflecting robust demand in key regional markets including North America, Europe, Middle East, India and Africa.
Kia targeted increasing global sales 10% to 3.2m global sales in 2023, including 585,120 domestic sales and 2.61m overseas. The automaker plans to strengthen its EV line with the launch of the EV9 SUV later this year and to step up global sales of its popular EV6.
GM Korea global sales increased 15% to 26,191 vehicles in February from 22,851 a year earlier, reflecting strong exports while domestic sales continued to plunge. YTD sales were up 19% at 42,442 units from weak year earlier sales of 35,762 when output was severely disrupted by shortages of semiconductors.
Exports jumped 23% to 25,074 units last month from 20,405 a year earlier, and were up 26% at 40,304 YTD from 31,972, driven by increased shipments of the Trailblazer and Buick Encore SUVs which share the same platform.
Local sales plunged 54% to 1,117 units last month from 2,446 a year earlier while YTD volume was 44% lower at 2,138 units from 3,790 – reflecting model changeovers and increasingly tough competition from Hyundai and Kia.
Last month the company began production of the Trax crossover at its Changwon plant which came soon after the local launch of the imported GMC Sierra pickup truck. These are part of the company's previously announced plans to launch six new and upgraded models in South Korea this year, which will also include the Cadillac Lyriq EV later this year.
Ssangyong Motor global sales jumped 47% to 10,401 vehicles in February from 7,052 a year earlier, reflecting higher domestic and overseas sales as confidence in the brand continued to rise following last year's successful takeover by a consortium led by local steel and chemicals firm KG Group. YTD sales were up 46% at 21,374 units from 14,592 a year earlier.
Domestic sales surged 47% to 6,785 units last month from 4,540 units and 48% to 13,915 YTD from 9,376 units. Exports rose 43% to 3,646 units last month from 2,542 and by 19% to 7,519 YTD from 6,306 units.
Renault Korea global sales continued to fall sharply in February, by 38% to 7,150 vehicles from 11,513 a year earlier, reflecting falling domestic and overseas sales. YTD sales were down 31% at 17,195 units from 24,827 units.
Local sales plunged 40% to 2,218 vehicles last month from 3,718 a year earlier as competition in this market continued to rise while YTD sales were down 59% at 3,334 from 8,165. Exports fell 37% to 4,932 units in February from 7,795 a year and 23% to 12,861 YTD from 16,632 units with the company reporting difficulties in securing ships to export its Renault branded XM3 and QM6 models to Europe.
South Korean automakers: domestic/overseas sales by brand, February 2022