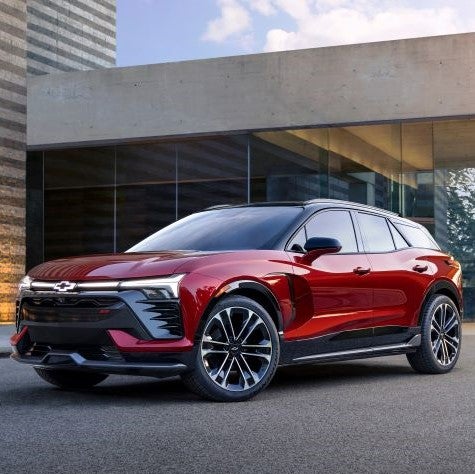 US light vehicle sales totalled 1.11m units in September, according to LMC Automotive, a GlobalData company. Although last month delivered a robust YoY gain of 10.4%, it was one of the weakest US Septembers in recent history. September was the lowest monthly total since February, but the fact that September 2021 was an extremely weak month – it was the lowest point of 2021 in both volume and selling rate terms – enabled September 2022 to register YoY sales growth of 10.4%. LMC said one factor in a relatively sedate close to the month may have been Hurricane Ian, which certainly suppressed sales activity in the southeast. The September selling rate increased to 13.4m units/year, from 13.2m units/year in August. The daily selling rate was around 44,200 units/selling day, up from 43,500 units/selling day in August. According to preliminary estimates, retail sales totalled around 955,000 units, compared to 963,000 units in August. This represented the fifth straight month in which retail sales had been under 1m units but retail still accounted for around 86% of the total market.
After VW Group's Porsche listing, there is speculation that other VW-owned brands could eventually follow in a bid to unlock value and raise more capital for investment. Sammy Chan, senior analyst at LMC Automotive (a GlobalData company), considers the electrification strategies of the SEAT and Skoda brands. In Europe, if you have been in the market for a family hatchback, the chances are that you may have considered the Volkswagen Golf, which for a long time (up until 2020) was the best-selling passenger car in Europe. And for buyers wanting to choose an alternative to the most popular option, VW Group also offered similar packages with the Seat Leon and Skoda Scala. This theme repeats throughout other model lines in the two sister brands' range, both of which usually offer a model whose underpinnings are shared with a Volkswagen, at a slightly lower price point. However, the difference in product planning for these brands may suggest that they will be treated differently within the VW Group going forward, particularly as we head into an electric era. We are at the start of a transitionary period where some model lines are being phased out in favour of all-new electric launches, often labelled with sub-brand names such as ID for Volkswagen or IONIQ for Hyundai.
Domestic sales by South Korea's five main automakers combined rebounded 24% to 113,656 units in September 2022 from 91,790 units a year earlier, according to preliminary wholesale data released individually by the companies. The domestic vehicle market in September rebounded strongly from weak year earlier sales, helped by an easing of supply chain bottlenecks for all brands. The central bank has raised interest rates on several occasions over the last year in steps to 2.5% to help slow inflation, resulting in a steady slowdown in economic growth in this period to 2.9% year on year in the second quarter and to 2.6% over the full year. All brands enjoyed stronger domestic sales last month.
In an interview this week, Drive System Design's engineering director John Morton offered insight into the evolution of driveline technologies for electric vehicles and what the future may hold. First question: Have we reached the limits of efficiency with current motor technologies? If so, why?
Hyundai Motor Group's gentle push into Europe's premium segments is gathering pace. And even though Genesis' presence is limited to Switzerland, Germany and the UK, ever more EVS appear to be helping to lift overall sales. Of the three countries which HMG selected to be the first European markets, Britain is performing the best. Even so, numbers are very small but things do seem to be improving month by month. Diesel and petrol engines were the only forms of propulsion at the time of the brand's introduction just over a year ago. Now, after the addition of the electrified G80 and a bespoke EV, the GV60, comes the electrified GV70. Piston power remains available. As with the G80 BEV, the electric GV70 is an existing model that's gained a battery version. Similarly, the internal combustion engine variants continue as these sell extremely well in South Korea and the US.
Global management consultancy, Arthur D. Little, has recently published a report on Global Electric Mobility Readiness Index (GEMRIX 2022). We spoke to principal Philipp Siedel about the barriers to EV adoption and measures that can positively impact EV take-up.
Taiwan's Hon Hai Technology Group said it had signed a preliminary agreement with IndiEv to produce prototypes of the US electric vehicle (EV) startup's Indi One passenger vehicle at its Lordstown Motors plant in Ohio. Hon Hai, aka Apple's main manufacturing subcontractor Foxconn, completed acquisition of the former GM Lordstown plant last May and began trial production of Endurance BEV trucks earlier this month. It also has an agreement to produce Fisker EVs at the plant. Hon Hai has developed its own EV platform complete with powertrain and established several EV partnerships around the world in the last few years. In the last few weeks Hon Hai has released images of new potential models, including the Model B SUV and the Model V pickup truck, with further details expected to be released next week.
Veoneer hopes to expand the boundaries of high-performance perception-level automotive radars. The supplier and the 4D imaging radar solutions company ARBE Robotics have announced plans to co-develop radars for automotive-grade safety and rolling out autonomous functionality. After some five years of extensive research among technology start-ups, Veoneer says it has chosen to partner with Arbe for their 2K high resolution industry-leading surround radar, able to enhance the perception system and sensor fusion. Veoneer will develop, market, and integrate two surround 4D imaging radars extending on Arbe's reference designs: one long-range, high resolution, 360° sensing solution with 48×48 RF channels (Tx/Rx) and one with 24×12 RF channels. Veoneer's patented waveguide technology will enhance Arbe's performance metrics further by improving antenna efficiency and reducing performance variability in the manufacturing process.
With the EU car market expected to shrink by over a quarter this year compared to pre-pandemic 2019 levels, the European Automobile Manufacturers' Association (Acea) is calling for a policy framework that enables the market to both recover and make the shift to zero-emissions. "To ensure a return to growth – with an even greater share of electric vehicle sales so climate targets can be met – we urgently need the right framework conditions to be put in place," said ACEA President and CEO of BMW, Oliver Zipse, during an ACEA reception last night. "These include greater resilience in Europe's supply chains, an EU Critical Raw Materials Act that ensures strategic access to the raw materials needed for e-mobility, and an accelerated roll-out of charging infrastructure."
Some local grid cooperation required: Geely's Volvo Cars said the fully electric EX90, which will be unveiled on 9 November, will be its first car hardware ready for bi directional charging capability "in selected markets". Paired with smart-charging capability coming to the smartphone app, EX90 owners will be able to charge when demand from the grid and prices are low and save that stored energy to be used later. The new car could also power a home, as well as other electric devices. Head of electrification ecosystem Olivier Loedel said: "You could use its battery in many ways, from topping up your electric bike when you're out and about, to hooking up an outdoor cooking appliance for your weekend camping trip. It could even power your house during the expensive peak hours of the day." The car ultimately will be able to charge other compatible Volvos or vice versa.
Our Next Energy (ONE) has announced a US$1.6bn investment in a new battery cell manufacturing plant in Van Buren Township, Michigan. The recently constructed factory is expected to create 2,112 new jobs when operating at its full annual capacity of 20GWh by the end of 2027, equivalent to 200,000 electric vehicle battery packs a year. "[We are] thrilled to select Michigan for our first cell factory due to the state's unique combination of battery talent, proximity to material supply and access to low cost energy," said ONE CEO Mujeeb Ijaz. The company said "workforce development" would begin in 2024 to retrain workers for the "high-skilled green manufacturing jobs" at the plant it has named ONE Circle.
Automotive supplier Hyundai Mobis announced plans to invest US$1.3bn in the US to supply the region's growing electric vehicle (EV) industry, according to reports in South Korea. The Hyundai Motor Group (HMG) affiliate said it planned to build new plants to produce EV components and modules mainly for Hyundai and Kia which have ambitious plans to expand EV production in the US over the next decade. The Biden administration earlier this year announced EV tax breaks worth up to $7,500 for buyers of locally produced EVs with high local content. The government has also set a target for 50% of new vehicle sales to be zero-emission or hybrid by 2030 while states such as California are targeting 100% zero emission vehicles (ZEVs) by 2035.
Finland's Valmet is well known as a contract assembler but it is also fast building business making battery packs. It said this week it had completed and delivered 1m packs to automotive customers in less than three years. The company continues expanding its battery production capacities both in Finland and Germany. In 2021, the company's battery pack production was 400,000 units, and the total cumulative volume has now surpassed the one million mark. Major customers for battery systems include Mercedes-Benz and Volvo Cars. The centre of Valmet Automotive's battery production is the plant in Salo, Finland. The Uusikaupunki battery plant, under one roof with the car plant, started production in 2021. Additionally, a third battery plant in Kirchardt, Germany, is currently ramping up production. Valmet Automotive's expansion in battery business is also visible in the scope of battery systems it delivers, ranging from 48V to high-voltage battery systems, and in other related services, including battery concepts, development, prototyping, testing/validation and series production.
Have a nice weekend.
Graeme Roberts, Deputy Editor, Just Auto