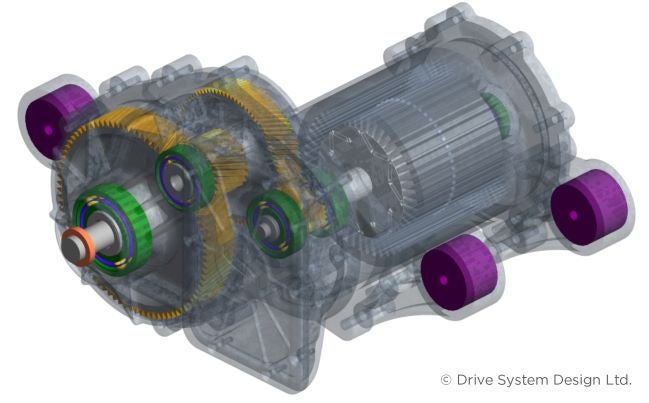 Just Auto (JA): Have we reached the limits of efficiency with current motor technologies? If so, why?
John Morton (JM): I think electric motors in the automotive industry are following a similar trend to many technologies before them. In the beginning, you get some major leaps and then the rate of innovation and improvement begins to level out. I think we have passed the 'knee' point of the curve, but it's all still relatively new in the grand scheme of things.
We have seen a growing focus on motor control technologies. These are particularly sought-after as gains through software development can be very cost-effective. There is also significant development work taking place into the use of new materials, such as soft magnetic composites (SMC), silicon carbide and gallium nitride, to improve efficiency while enabling higher power density. The optimisation of thermal systems can also create efficiency gains by the removal of pumps.
Manufacturers are further optimising the powertrain by highly integrating all of the sub-systems to create integrated electric drive units (EDUs). The various interactions between all the sub-systems of an EDU create considerable complexity and can generate some surprises in the overall efficiency of the system. As a result, by engineering the EDU as a whole system from the start of the process, significant gains in performance and efficiency can be made.
JA: Do you think manufacturers are still looking for big step changes or have they switched to incremental improvements?
How well do you really know your competitors?
Access the most comprehensive Company Profiles on the market, powered by GlobalData. Save hours of research. Gain competitive edge.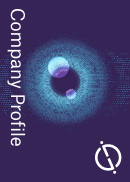 Company Profile – free sample
Thank you!
Your download email will arrive shortly
Not ready to buy yet? Download a free sample
We are confident about the unique quality of our Company Profiles. However, we want you to make the most beneficial decision for your business, so we offer a free sample that you can download by submitting the below form
By GlobalData
JM: That depends on the manufacturer. Many of them are starting to refine and perfect their e-motors. New applications of motor technology are still being generated in an attempt to eclipse current solutions. These can provide headlines and potential IP revenue but in reality, they are only generating incremental gains in efficiency.
Working in a range of sectors at DSD, including aerospace, marine and defence, we see a huge number of alternative motor topologies and technologies that are being adopted to suit these different applications. When we are designing a system for the auto industry we are continually reviewing these technologies to see if they are viable.
For the most part, manufacturers are developing incremental improvements from proven and established technologies while they continue to establish themselves in the EV market.
JA: How are these incremental improvements in EDUs being found?
JM: In our experience, the key is to understand the vehicle requirements first. Things like the vehicle's use case, duty cycles, and operating environments all dictate what comes next because there is rarely a 'generally good' solution covering all applications. At DSD, we use our in-house developed simulation tool called ePOP (electrified Powertrain Optimisation Process), to evaluate thousands of powertrain architectures for a given vehicle application. Quite often the solution can be counterintuitive, such as the use of a multi-speed transmission to improve efficiency despite the increase in rotating components.
Whether it's an all-new system or improving the efficiency of an existing EDU solution, the areas of focus become the same. In the design review of an existing EDU, its necessary to objectively consider a huge variety of interacting systems, such as mechanical, electromagnetic, thermal and lubrication. The key is to determine where to yield the largest efficiency gains for the smallest effort and lowest cost.
JA: What are the motor technologies on the horizon that could deliver a step-change improvement?
JM: The industry is exploring all sorts of technologies – both motor design and material technology. We are currently finding some significant gains with SMCs for use as stator material, for example. Working directly with a material supplier, we've identified that it offers potential benefits right in the operating region required for automotive propulsion. It gives some design freedom with axial flux machines as well as efficiency benefits for radial flux machines, particularly at high frequencies and speeds, but its suitability depends on specific vehicle requirements.
I think one important consideration is that we will almost certainly need to reset the bar at some point in the near future. When you look at the industry, most propulsion solutions have chosen a technology-based around permanent magnet machines using rare earth magnets. There are some real concerns that the supply of these magnets will become prohibitively expensive and potentially 'dry up'. So, innovators are looking to find new solutions that have zero, or low, requirement for rare earth materials as well as genuinely sustainable design solutions. So a change in material choices will necessitate the requirement to develop and optimise new technologies just to remain competitive. Rare-earth-free technologies such as induction machines, ferro-magnetics and wound field rotors often aren't considered to provide the same level of performance as permanent magnet machines. However, we can already see some great examples of these in the industry already and who knows where the technologies will get to with a greater focus and investment. As a technology-agnostic electrified powertrain specialist, DSD is actively working on developing several of these technologies for customers.
JA: Range is still an important factor for consumers. If we are only expecting incremental changes in efficiency improvements from electric motors, will leaps forward in range come from battery technologies instead?
JM: I don't believe there will be any significant leaps in range on the motor side in the short term. If anything, we are likely to be taking a step back in performance as the industry moves away from permanent magnets and we will need to 'crawl' back up the slope again.
There is still substantial investment in battery technologies, seeking out new chemistries and other energy storage concepts. Some of these offer improved energy density over lithium-ion but they come with immense commercial, supply chain and sustainability challenges.
JA: What about other propulsion technologies to achieve a greater range? Have you done any work with hydrogen, for example?
JM: As a business, we have been working quite extensively with the aerospace industry. From their perspective, it seems quite clear that hydrogen is the leading zero emissions solution, there is simply no way to make batteries a viable form of primary energy storage in large aircraft. We are also seeing a lot of hydrogen work taking place across the entire transport industry – both fuel cells and combustion. This is potentially where the greatest leap in the zero-emission range will come from. If you consider that aerospace is committed to making hydrogen work and that it will also likely be the solution for heavy commercial vehicles too, then perhaps this combined investment will trickle down to automotive scales and budgets. Many OEMs have already looked at fuel cells and while they are currently expensive, we shouldn't discount the potential of technology transfer from these other sectors reducing the costs.
JA: Are there any manufacturing techniques or trends that can help improve motor performance?
JM: The use of hairpin windings is attractive in volume production and can significantly increase motor efficiency but prototyping them is very hard. We've looked at different ways to prototype these systems, taking some of the cost and timescale out by using additive manufacturing. The cost of high-quality, more efficient lamination materials could also reduce with higher demand. We have also been developing technology for carbon-sleeved rotors to enable volume production of power-dense, high-speed machines.
JA: Is there anything that has been learned from the ICE age that can be used to improve electrified powertrains?
JM: The EU's introduction of a €95 fine per gram of CO2 over vehicle manufacturers' fleet targets effectively put a huge opportunity cost on efficiency improvements. At the time of its introduction, some analysts predicted a total penalty payment in excess of €30 billion. As a result, it became much more viable to invest in efficiency optimisation. This manifested in things like pseudo-active lubrication management systems or micro gear geometry optimisation. I think one of the most important aspects of the transition to EVs is that many of the lessons learned and IP developed remain relevant. There has always been a trade-off between noise, efficiency and durability and there is always optimisation to be done for bearing selection, using intelligent system design to enable the use of the most efficient bearing technology. All the things we investigated to make ICE systems more efficient still apply to electric drivetrains. This period led the industry to invest in extremely thorough and detailed designs for efficiency. All of those techniques and processes are now baked into our simulation-led, system-level approach to modern solutions.