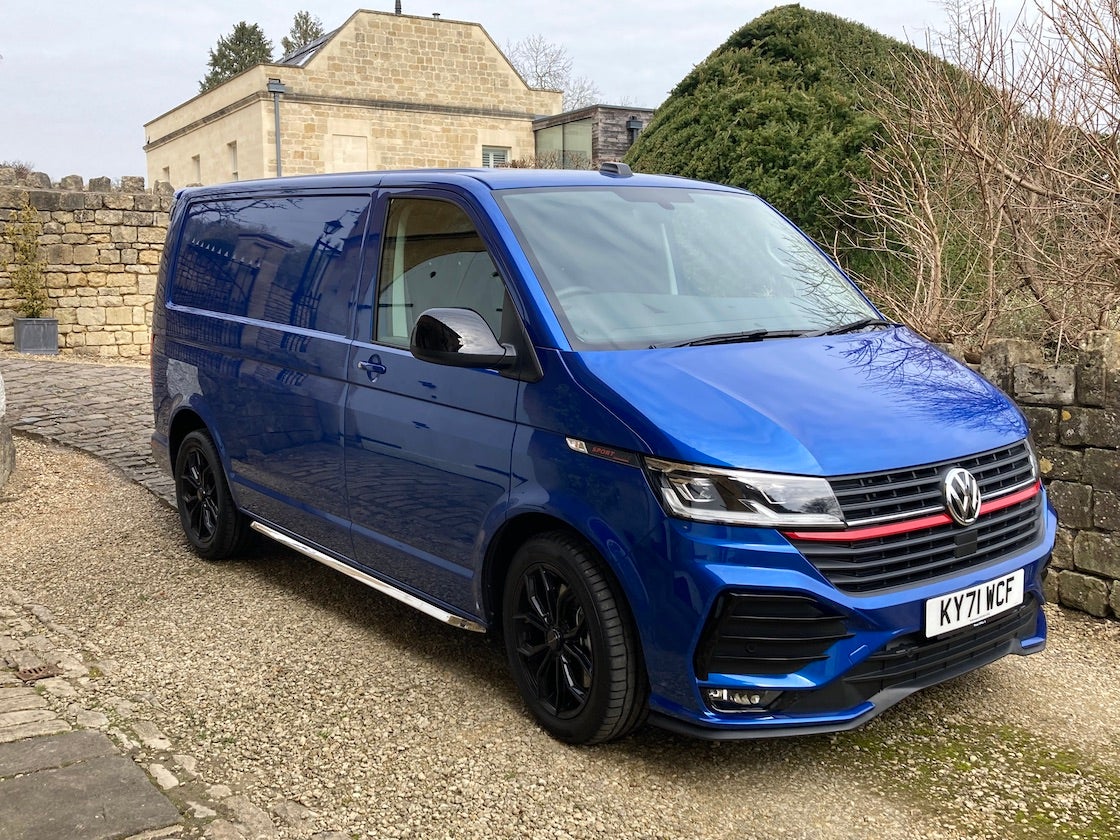 Slowly, Nissan Motor is returning to form after several trying years. As with its Infiniti division, the main focus now that it's profitable again is getting so many overdue new models launched. A new report on Just Auto this week looks at what's coming soon, and later in the 2020s.
Some parts of the world are investing more heavily in machine learning roles than others. Asia-Pacific was the fastest growing region for machine learning hiring among automotive industry companies in the three months ending May. The number of roles in Asia-Pacific made up 10.7% of total machine learning jobs – up from 6.8% in the same quarter last year. That was followed by Europe, which saw a 3.5 year-on-year percentage point change in machine learning roles. The figures are compiled by Just Auto parent GlobalData, whick tracks the number of new job postings from key companies in various sectors over time. Using textual analysis, these job advertisements are then classified thematically.
Volkswagen Nutzfahrzeuge reported a more than doubling of profits for H1 for which the T6.1 and T7 models can take much of the credit. While demand for VW's ID models is undeniably on the rise, they haven't yet been able to outsell the Golf, Passat, T-Roc, T-Cross or Transporter/Multivan in the brand's home country. Is that surprising? While examining the KBA's data for 1 January-30 June can reveal facts such as this, the pure numbers aren't able to explain the reasons why. And the picture will surely change by year-end, as shortages of chips and other components for VW and other brands' latest, more digitally-driven cars become less of an issue.
Toyota is working on concept technology to help detect occupants in cars who have been left behind. In 2021 in the United States, 23 children died from heat stroke after being left unattended in vehicles according to the child safety organization Kids and Cars. Depending on circumstances, studies have shown that the inside of a vehicle can reach 125 degrees Fahrenheit in minutes, even with outside temperatures as low as 60 degrees. In light of this, Toyota Connected, a software and innovation centre has recently introduced its 'Cabin Awareness' concept technology. In practice the technology uses millimetre-wave high resolution 4D imaging radar to detect vehicle occupants, including pets, who have been left behind in the vehicle and may be subject to danger. The concept technology has the unique ability to detect micro movements such as motion, respiration and heartbeat of the occupants. The platform is also able to classify vehicle occupants according to size, position, and posture.
The popularity of in-vehicle tech means that value is increasingly measured by experience per mile (EPM) rather than RPM. With the automotive sector delivering experiences previously more familiar in consumer tech, the Experiences Per Mile Advisory Council has developed the 'EPM Index'. This metric evaluates the in-vehicle experience and aims to assist consumer purchase decisions while also making it easier for automotive players to understand changing consumer demands. EPM Advisory Council member Tom Rivers, vice president of global automotive marketing at Harman International, explains.
Are the wheels coming off Tesla's Cybertruck? Tesla's sci-fi-inspired Cybertruck pickup generated a tremendous amount of hype for the brand when it was first shown in November 2019. Now, however, with the company expected to miss the pickup's targeted late 2021 launch date by at least two years, the long-awaited but still elusive model has become something of a millstone around Tesla's neck. Adding to its woes are the fact that battery-electric pickup rivals no longer exist solely on paper, but are now being made and delivered into customers' hands. Already, Ford has confirmed that it has increased its production forecasts for its new F-150 Lightning BEV pickup, while the Rivian R1T and GMC Hummer EV are swiftly sewing up the luxury end of the segment. We also expect battery-electric versions of the Chevrolet Silverado, GMC Sierra and RAM 1500 to arrive before the Cybertruck, meaning Tesla's challenger will be launching into a crowded market, rather than one it hoped to have all to itself.
Toyota has reported a 42% year-on-year decline to quarterly operating profit in fiscal Q1 (quarter to end June) as its performance was squeezed by supply shortages and higher costs. However, Toyota left its full-year forecast for operating income at 2.4 trillion yen, unchanged from the previous forecasts and also plans to produce 9.7m vehicles this year. Operating income for the quarter was 578.6bn yen, some 42.0% down on last year. However, sales revenues were up 7% to 8.5 trillion yen, reflecting positive pricing effects and the weaker yen.
The US light vehicle market in July performed mostly in line with recent results, according to LMC Automotive, a leading automotive forecasting and market intelligence firm, now a GlobalData company. Still curbed by lean inventories, July volumes totalled 1.13 million units, slightly weaker than expectations going into the month. Compared to July 2021, sales fell by 11.6% – only January's decline of 10.2% was better so far in 2022, though last July was also hampered by the chip shortage. July sales of 1.13 million units were just 2,000 units below June volumes, while the selling rate improved slightly for the second consecutive month, to 13.3 million units.
Tata Motors' Jaguar Land Rover has opened a new facility to test development vehicles for electrical and radio interference. The Electromagnetic Compatibility (EMC) laboratory at the automaker's Gaydon R&D campus in England's West Midlands, will ensure future vehicles meet current and future legislation and quality standards for connectivity and electronics. The redesigned Range Rover Sport, launched last May, was the first vehicle to undergo a bespoke testing programme at the new facility.
In the first six months of this year, ZF achieved sales of €21.2 billion (2021: €19.3 billion), an increase of 10 percent above the prior-year period (5 percent was currency effects). Adjusted EBIT totalled €851 million (2021: €1.0 billion), equivalent to an adjusted EBIT margin of 4.0 percent (2021: 5.2 percent).
Lucid Motors is cutting its estimated full year 2022 production tally in half, down to 6,000 to 7,000 units after supply chain issues plus production and logistics problems increased, a media report said. Lucid halved its production estimate to 6,000 to 7,000 vehicles after running into a variety of production and logistics problems. The company delivered just over 300 vehicles in the first quarter, and 679 in the second, Lucid CEO Peter Rawlinson was quoted as saying. However, as the company attempted to accelerate production speed, it began to run into a variety of issues.
Nikola Corporation reported US$18.1 million in revenue on deliveries of 48 Tre BEVs and four mobile charging trailers (MCT) in the second quarter of 2022. The luxury EV startup increased liquidity to $841.8 million in Q2 from $794 million at the end of Q1 2022. It also raised $200 million in a private placement of convertible notes during the quarter. The company booked a Q2 adjusted net loss per share of $0.25. The net loss was $173 million versus $143 million in Q2 2021.
Have a nice weekend.
Graeme Roberts, Deputy Editor, Just Auto