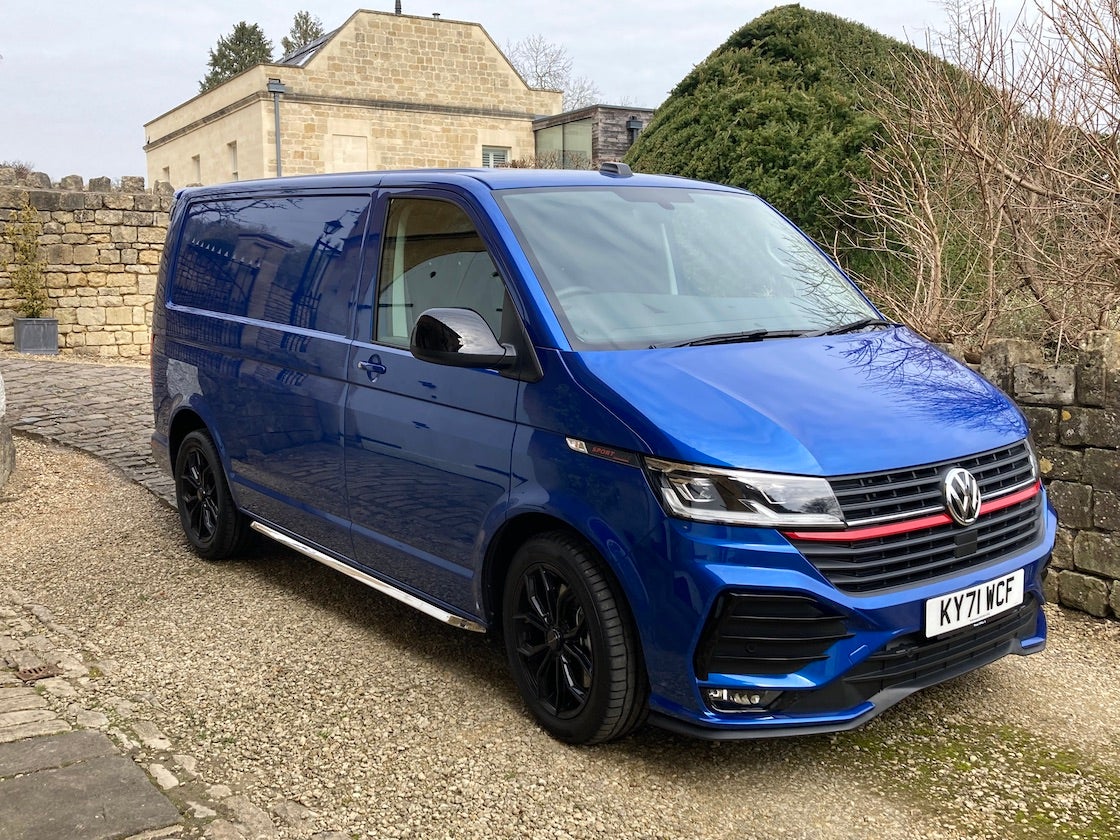 While demand for VW's ID models is undeniably on the rise, they haven't yet been able to outsell the Golf, Passat, T-Roc, T-Cross or Transporter/Multivan in the brand's home country. Is that surprising?
While examining the KBA's data for 1 January-30 June can reveal facts such as this, the pure numbers aren't able to explain the reasons why. And the picture will surely change by year-end, as shortages of chips and other components for VW and other brands' latest, more digitally-driven cars become less of an issue.
T6.1 & T7 – outselling all ID models in Germany
As this could be the final year when something such as this happens it's fascinating to see sales of vehicles such as the Transporter line easily surpassing the ID.3, ID.4, ID.5 and ID.Buzz combined.
True, the 5 and Buzz are only getting started yet equally the T6 has been around for a long time. also, its eventual replacement, the T7 is, like those ID models, still new.
Big MPVs = big business
The Transporter passenger van series ended the first half of 2022 as Germany's eighth best seller, the numbers being 18,493 compared to just over 13,000 for the ID models. That's not to criticise the four EVs but more to show how strong demand remains for MPVs in Europe's biggest market.
Profits for the T6.1 and T7 will no doubt match the strength of their sales, and not just in Germany either, as orders for these continue to exceed supply. Not even the least expensive T6 passenger model could be called affordable but nobody seems to mind, buyers snapping them up all over Europe.
In Britain, Volkswagen has tapped into a lucrative market not only for vans but the higher end MPVs and campers. Margins on these are tremendously remunerative.
What's a T32 Sportline?
I've been trying out one of the racier looking examples in the T6.1 range, that being the T32 Sportline. This really does looking something quite special, even more so in the optional Ravenna Blue metallic of the test vehicle.
The T32 looks even better at dusk as the chrome bars positioned below the sliding doors are festooned with little lights.
The Sportline also comes with a standard 30 mm drop for the suspension and some very snazzy gloss-black 18-inch rims. To me it looks just as cool – albeit in a different way – as the new ID.Buzz MPV.
Like Volkswagens used to be
The links to the original van are easy to see in the T32. The contrast of rubber floor coverings with soft Nappa leather and Alcantara for the seating also shows this is a jazzed-up LCV but again, so what?
Just sitting in the Sportline is a great experience. It makes you wish not just VW but almost all OEMs would take a few steps back from the ongoing rush to cover dashboards in screens.
The Volkswagen has an eight-inch display in the centre of the dashboard and easily located physical buttons. The slide controls of more recently launched or facelifted VWs are joyously absent too.
No 4MATIC: no problem
It's a total delight to drive thanks to abundant torque of 450 Nm from the 2.0-litre diesel engine. That goes only to the front axle yet even so, only on really wet roads could you want for all-wheel drive. Two turbochargers give the TDI an appealing exhaust note too.
A seven-speed DSG is standard and while sometimes the Volkswagen Group's dual clutch transmissions aren't the smoothest, this one shifts beautifully.
The sum-up
After a week with this large-ish sporty-van I was smitten. I can see why Volkswagen Commercial Vehicles continues to build this and certain other T6 models – as good as the new T7 is, there is a lot to love about the T32 in particular.
The Volkswagen Transporter T32 is available in SWB or LWB bodies and as a panel van or a kombi. All are powered by a 150 kW (204 PS) 2.0 BiTDI engine. Top speed is 124 mph and 0-62 mph takes 8.9 seconds. Pricing starts at GBP57,339 including VAT.
Volkswagen Commercial Vehicles has production plants in Germany (Hannover-Stöcken), Poland (Poznań and Września) and Argentina (Pacheco). The Transporter, Multivan, Caddy, Crafter, Amarok and ID. Buzz are all part of this division.