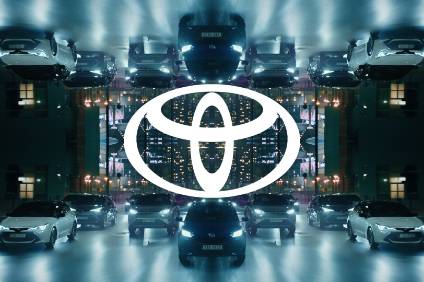 Toyota has reported a 42% year-on-year decline to quarterly operating profit in fiscal Q1 (quarter to end June) as its performance was squeezed by supply shortages and higher costs.
However, Toyota left its full-year forecast for operating income at 2.4 trillion yen, unchanged from the previous forecasts and also plans to produce 9.7m vehicles this year.
Operating income for the quarter was 578.6bn yen, some 42.0% down on last year. However, sales revenues were up 7% to 8.5 trillion yen, reflecting positive pricing effects and the weaker yen.
The company said the impact of soaring materials prices was to add 315 billion yen to cost in the quarter.
Toyota said unexpected events such as the Shanghai lockdown and a flood in South Africa, made it difficult to produce as much as planned. It said weaker yen currency effects were a positive, but that a large impact from lower sales volume due to supply constraints and higher raw materials prices led to the operating income decrease.
Vehicle sales for the quarter were just over 2m units, a 6.2% drop on last year.
Toyota said that electrified vehicles are more likely to be impacted by semiconductor shortages, as they require many semiconductors. As a result, the delivery time is longer for electrified vehicles, the company said.