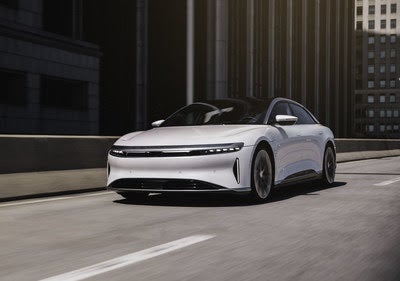 Lucid Motors is cutting its estimated full year 2022 production tally in half, down to 6,000 to 7,000 units after supply chain issues plus production and logistics problems increased, a media report said.
According to TheDetroitBureau.com, Lucid halved its production estimate to 6,000 to 7,000 vehicles after running into a variety of production and logistics problems.
The company delivered just over 300 vehicles in the first quarter, and 679 in the second, Lucid CEO Peter Rawlinson was quoted as saying. However, as the company attempted to accelerate production speed, it began to run into a variety of issues.
The TheDetroitBureau said the automaker initially predicted production numbers between 12,000 and 14,000 for 2022 but Rawlinson said "revised outlook guidance reflects the logistic challenges I described as we began scaling up, which exposed the immaturity of our logistics processes".
According to the report, Rawlinson said the company experienced sporadic shutdowns of its production line due to supply chain problems but also faced problems accelerating its production line to build more vehicles. He cited the company initially couldn't feed the correct parts to the line at the correct time and cadence. This affected build quality, he said.