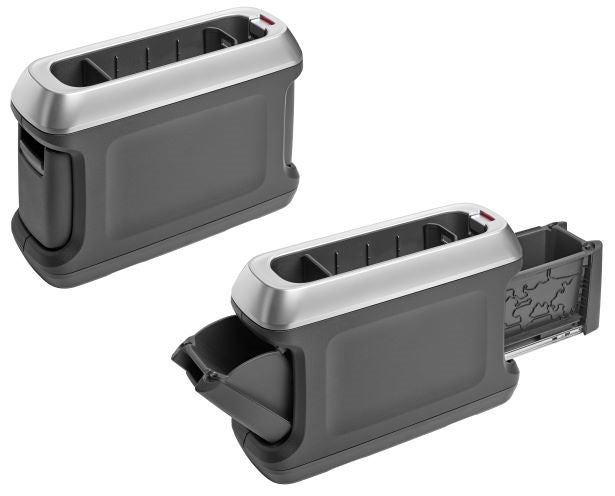 Just in this week: our monthly South Korea report. Domestic sales by the five main automakers combined rose 7% to 100,448 units in January 2023 from weak year earlier sales of 93,900 units, according to preliminary wholesale data released individually by the companies. Component shortages, particularly semiconductors, had eased significantly since the first half of last year while leading domestic brands had been busy launching new models which helped stimulate consumer demand. Hyundai domestic sales rose 11.5% to 51,503 units last month while Kia volume was up 5% at 38,678 units. Ssangyong reported a 47% rebound to 7,130 units in January from a weak January 2022 as confidence in the brand began to return following its takeover by a consortium led by local steel and chemicals firm KG Group. GM Korea sales fell 24% to 1,021 units while Renault Korea volume plunged 53% to 2,116 units. Last year, the overall domestic vehicle market declined 3% to 1,392,179 units from 1,431,264 in 2021.
In recent years, there has been a noticeable rise in micromobility in many cities around the world. Should the auto industry be worried, we asked this week? In many cities around the world, the rise of micromobility has become increasingly apparent in recent years, spurred on, as the pandemic deterred the use of shared public transport. Micromobility can take the form of bicycles, e-bikes, electric scooters and so on, which may be privately owned or supplied on a rental basis; there has also been a rise in golf cart-type vehicles, which provide a little more protection from the elements and storage. With car prices at elevated levels — November 2022 saw an all-time high in average transaction prices in the US — these somewhat more competitively priced options provide an alternative way of tackling people's transport needs. But does that mean they pose a genuine threat to the car ownership model? Read on.
Some are calling for greater state support for the UK automotive industry, but the failure of Britishvolt was probably unavoidable. In July 2022, then UK business secretary [minister] Kwasi Kwarteng said the planned gigafactory at Blyth in Northumberland would be "transformational" for north east England. For a total investment of GBP3.8bn, developer Britishvolt would produce 300,000 lithium ion (Li ion) batteries a year, creating 3,000 direct jobs and supporting a further 5,000 in the wider supply chain. Kwarteng was announcing a GBP100m government grant intended to unlock private investment to deliver the project. Just six months later, with the grant yet to be received by Britishvolt, the company entered administration. Another company may yet revive the Blyth project but the failure of Britishvolt shows the UK falling further behind other European countries in futureproofing its automotive sector. Industry bodies have called for greater levels of government support for a sector that employs close to 1m people in the UK, yet structural market issues mean a steady decline of the country's automotive industry may be inevitable.
As chairman Uchiyamada retires and Akio Toyoda steps up to replace him, how will Toyota Motor Corporation's incoming president and chief executive Koji Sato make his mark? Perhaps that's the wrong question, as the current head of Lexus and Gazoo Racing Company inherits a company in arguably its strongest ever state. It's hardly surprising that TMC's new boss spoke of "accelerating the shift to electrification" as he and his two senior peers addressed the press on 26 January. Toyota remains committed to all manner of technologies and isn't about to axe its numerous and highly lucrative global array of ICE vehicles. Having said that, Lexus is headed towards an electric-only future, although not until 2035. This report examines certain of the worldwide electrified line-up of models and what's set to join or replace them later this decade.
If you're going to make money making EV batteries, you may as well invest a bit more and make money recycling 'em. And that's what CATL is doing. It announced plans to spend up to CNY24bn (US$3.5bn) to build a new battery recycling and materials processing centre in China's Guangdong province. The Guangdong Bangpu Recycling Technology subsidiary said it planned to build the facilities in Foshan city with a capacity to recover 500,000 tons of minerals per year, including lithium and graphite, from end-of-life EV batteries. The company will recover and process the minerals for use in cathode and electrolyte materials mainly for new lithium iron phosphate EV batteries.
General Motors (GM) said it planned to launch six new and upgraded models in South Korea this year, trying to reverse its recent loss of market share in an increasingly competitive market in which it has long struggled. The US automaker planned to launch the redesigned Trax Crossover model in the first quarter of 2023 which it will assemble at its plant in Changwon, to be followed by the Cadillac Lyriq EV and other imported vehicles including a GMC model later in the year. The company also sells the Colorado pickup truck, the Bolt EV and the Equinox, Traverse and Tahoe SUVs and plans to launch a further 10 new EVs by 2025. GM has plants in Bupyeong and Changwon, operated by local subsidiary GM Korea Company with a combined production capacity of 500,000 vehicles annually. They currently make the Trailblazer SUV and the Spark minicar respectively. The automaker said it planned to produce new models to help lift exports as well as domestic sales, as it expands the role of its South Korean operations within its global network.
Nissan Motor said on Monday, after several months of constructive discussions, it had reached an important milestone on "defining new foundations" for its three way Alliance with Renault Group and Mitsubishi Motors, subject to final approval of their respective boards of directors. Nissan said the aim was to strengthen ties within the Alliance and maximise value creation for all stakeholders with a three stage approach, which included reloading the partnership with high value creation operational projects, consisting of key projects in Latin America, India and Europe, which would be deployed along three dimensions: markets, vehicles and technology; enhancing strategic agility with new initiatives that partners can join, with Nissan planning to become a strategic shareholder in Ampere, Renault's recently established electric vehicle (EV) and software company plus a balanced governance and cross shareholding to foster accelerated operational efficiencies.
"Keeping it competitive in the marketplace" was an apparent response from Ford this week to recent Tesla price cuts, slashing Mustang EV stickers. Ford reiterated it was "significantly" increasing production of the Mustang Mach-E this year to "help reduce customer wait times and to take advantage of streamlined costs to reduce prices across the board". "We are not going to cede ground to anyone. We are producing more EVs to reduce customer wait times, offering competitive pricing and working to create an ownership experience that is second to none," said Marin Gjaja, chief customer Officer, Ford Model e.
So who's been good at EVs for at least a couple decades? Nissan, that's who. So, if you are trying to break into the biz, why not recruit a seasoned former Nissan exec? Taiwan's Hon Hai Technology Group said it had hired Jun Seki as chief strategy officer to help drive forward the group's global electric vehicle (EV) operations with the appointment effective this week Hon Hai, also known as Apple's main manufacturing subcontractor Foxconn Technology Group, had been expanding aggressively in the global EV sector in the last few years as it looks to reduce its dependence on the iPhone maker. The company recently unveiled a number of battery powered vehicles based on its dedicated MIH open EV platform and has established several EV partnerships around the world. Last year, it completed the acquisition of a former General Motors plant in Lordstown, Ohio, where it now produces the Endurance battery powered truck. It also has an agreement to produce Fisker EVs at the plant. Hon Hai is said to be looking to claim 5% of the global EV market by 2025, generating revenues of NTD1trn (US$33bn). Japanese national Seki began his career at Nissan Motor in 1986, where he rose through the ranks to become the automaker's vice chief operating officer. Between 2020 and 2022 he served as president, COO and CEO of Nidec, one of the world's largest electric motor manufacturers. Hon Hai said Seki brings invaluable global automotive supply chain and EV expertise to the group.
British electric vans startup Arrival reportedly is cutting 800 jobs, about half its remaining workforce, to reduce costs as it seeks extra funding and plans US expansion to take advantage of green energy subsidies. According to The Guardian, The troubled electric vehicle maker said "approximately 50%" of the company's 1,600 strong global workforce would leave the company. Arrival reportedly told investors the job cuts, and other measures to trim spending, would result in a halving of its operating costs to "approximately US$30m (GBP24m) per quarter" following a review of its operations. The US listed company has switched its strategy from focusing on the UK to developing a foothold in the US van market with plans to start production in Charlotte, North Carolina, next year "subject to raising additional capital".
Did he see the axe falling? Geely's Volvo Cars appointed Jeremy Offer as global head of design, bringing with him 35 years of design experience across multiple industries. He'll report to chief executive Jim Rowan and be part of the group management team. Offer takes up his new role on 1 May, succeeding Robin Page who will remain as senior advisor. Offer most recently headed Arrival's design team as SVP and chief design officer.
Results season, tra-la. General Motors reported fourth quarter 2022 revenue up 28% year on year to US$43.1bn, net income up 14.8% to $2bn and EBIT-adjusted up 33.8% to $3.8bn. Full year 2022 revenue was up 23.4% to $156.7bn, net income down 0.8% to $9.9bn and EBIT-adjusted up 1.3% to a record $14.5bn. Results were at the high end of the company's revised EBIT-adjusted guidance range. "The company expects its core auto operations to perform at a consistently strong level in 2023, with full year net income of $8.7bn-$10.1 billion, EBIT-adjusted of $10.5bn-$12.5bn, and EPS-diluted and EPS-diluted-adjusted of $6.00-$7.00," the automaker said in a statement. "GM led the US industry in total sales and delivered the largest year over year increase in market share of any OEM, thanks to strong demand for our products and improved supply chain conditions," CEO Mary Barra said in a letter to shareholders.
Not so good at the cross town rival: Ford posted a $2bn loss for 2022 (2021 net income was $17.9bn) and said it should have done better. For the fourth quarter of 2022 the blue oval posted net income of $1.3bn, which compares with net income of $12.3bn in the same quarter of 2021. In a downbeat statement, Ford admitted its fourth quarter and full year 2022 operating results were below its expectations. "We should have done much better last year," said CEO Jim Farley. "We left about $2 billion in profits on the table that were within our control, and we're going to correct that with improved execution and performance." The results, Ford said, were below expectations, attributable, in part, to execution issues in an environment with supply chain and production instability, resulting in higher costs and lower than planned volume.
Meanwhile, in supplierville, Lear said full year 2022, global vehicle production increased 7% with North America up 10%, Europe down 1% and China up 8%. Sales rose 8% to $20.9bn or 5% over market thanks to new business. Operating earnings were $871m, or 4.2% of sales, compared to $826m/4.3%. Adjusted net income was $522.5m versus $479.8m and adjusted earnings per share were $8.72, up from $7.94 per share in 2021, reflecting higher operating earnings.
Not so long ago I had a crack at Mazda's first European PHEV, the CX-60. Apart from the price, much love. Now, for North America, comes the related, big, three row CX-90 SUV giving that market its first PHEV from the brand. Built on a completely new large platform, the crossover is Mazda's new flagship, offered with new electrified powertrains. The new model can seat up to eight passengers and, like the CX-60 PHEV recently launched in Europe (a new I6 diesel version is being added now) has a front engine, rear wheel bias longitudinal drivetrain. It has Kinematic Posture Control, which first debuted on the MX-5 Miata, a software feature that suppresses body lift on tight corners to enhance the grip and allows all occupants to maintain a natural posture.
News just in: Volvo Cars, majority owned by Geely, which has just announced updates for various EV models, reportedly is gearing up to convert all its mainstay models – three SUVs and two sedans – into electric vehicles and to introduce a luxury electric van aimed at boosting sales in Asia. The carmaker was expected to launch at least six new battery electric vehicles through 2026. Volvo had announced an objective to make its entire model line fully electric by 2030. The company's Australian unit had said it planned to sell only EVs by 2026. The previously unreported product plans amounted to the largest revamp of Volvo's model line-up since Geely acquired the brand from Ford in 2010.
Finally: ID.BuzzBox. Me, neither, a new VW EV citycar maybe? Turns out it's a large storage box supplied by Grammer for the new Buzz electric van and can be opened at the touch of a button and positioned wherever it's needed or easily removed from the vehicle. "We were only recently able to implement a sliding, multifunctional centre table in the new Multivan. With the freestanding and removable BuzzBox available for the ID. Buzz, we have finally arrived in the future of electromobility," said Juergen Gerl, president of Grammer's automotive division. The supplier said its "special expertise was called for in the development of the innovative locking system that fixes the box crash proof to the flat vehicle floor. The mechanism is designed for easy operation with a handle, and, with the suitable seat configuration, the box can be placed in the passenger compartment or taken out of the vehicle during breaks.
Have a nice weekend.
Graeme Roberts, Deputy Editor, Just Auto