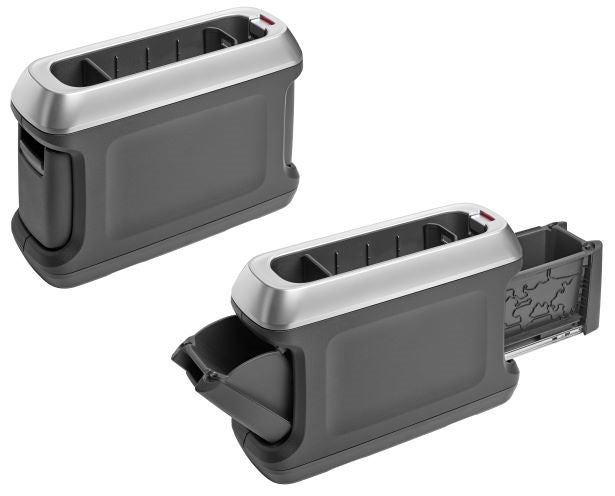 Grammer is supplying the optional ID. BuzzBox to Volkswagen.
The large storage box can be opened at the touch of a button and positioned wherever it's needed or easily removed from the vehicle.
"We were only recently able to implement a sliding, multifunctional centre table in the new Multivan. With the freestanding and removable BuzzBox available for the ID. Buzz, we have finally arrived in the future of electromobility," says Juergen Gerl, president of Grammer's automotive division.
The supplier said its "special expertise was called for in the development of the innovative locking system that fixes the box crash proof to the flat vehicle floor. The mechanism is designed for easy operation with a handle, and, with the suitable seat configuration, the box can be placed in the passenger compartment or taken out of the vehicle during breaks.
Surfaces are sustainable thanks to the use of imitation chrome paint for the first time plus lightweight construction – unloaded, the box weighs around 6kg.
The top of the box has a large storage compartment for a smartphone, keys, glasses and the like, which can be individually configured using two variable separating elements, one of which is designed as an ice scraper while the other has an integrated bottle opener.
The lower part of the storage box consists of a drawer and a swivel compartment in which large bottles can be safely stored.
In the cargo version of the ID. Buzz, the box has an open, deep compartment at the top for documents, folders, or a small snack plus a swivel compartment at the bottom.