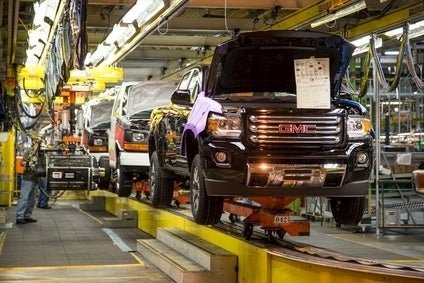 There's a definite sense of an improving overall trend in automotive, even if we are not fully recovered from the pandemic and won't be for a while. The US market is one bright spot for demand, even as some automakers struggle to fit semiconductors needed to get the product out of the factory gate. One big positive: General Motors has lifted its guidance for first half profit and is juggling output plans to get the right vehicles delivered to customers. Hyundai and Kia are also reporting very strong sales in the US, even as they face a slump at home.
India has been through a particularly tough time of late, but there is perhaps some brighter news on market prospects.
Toyota reported a doubling of sales in April while VW took the market leader bragging rights in the UK car market in May (with Audi in number two spot and Ford relegated to third).
It wasn't all good news of course. SsangYong is in another battle to survive and now squeezing its hard-pressed workforce further with offers of unpaid leave and lower pay.
On the product front, BMW said it is on track to launch its iX electric flagship SUV in November. It certainly sounds like it will be crammed full of interesting and advanced tech. Hans Zimmer has worked on the powertrain tone.
Tesla's Autopilot requires the driver to stay alert and be responsible for a certain level of engagement with the vehicle. An in-car camera might, after all, be a check on that. I never liked that 'Autopilot' name for what is basically a level 2 system.
At the value end of the automotive market, Dacia and Lada are two brands coming together – we have a future product special on those brands.
Who has the rights to the cellular connected tech fitted to cars? Daimler and Nokia have been arguing about that, but also appeared this week to sort out their long-running spat over technology rights.
On a cheery note and looking to next year, it seems that we may be able to get to Geneva in person for the motor show in February, 2022. It will be interesting to see how the event format shapes up.
Have a good weekend.
Dave Leggett
Editor