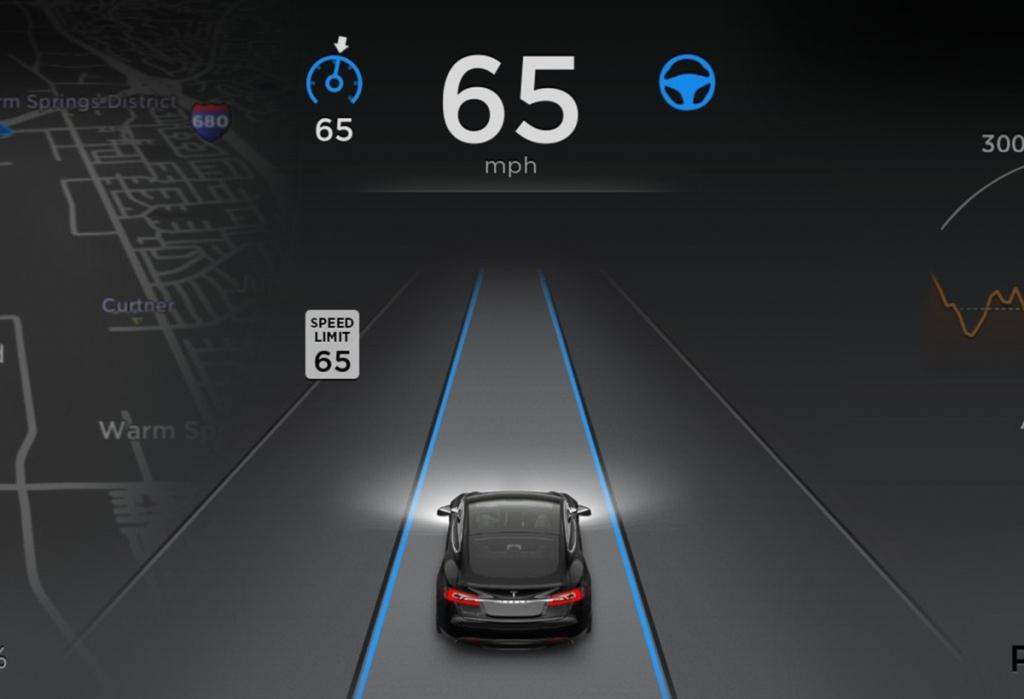 Tesla has never been a company afraid to do things its own way. Its CEO, Elon Musk has labelled many emerging technologies as pointless endeavours including solid-state batteries, hydrogen fuel cells and LiDAR sensors. Now, however, the company is walking back its previous distain for camera-based driver monitoring by adding the system to its autonomous driving suite.
Even the most advanced autonomous vehicle systems currently on sale to consumers only reach as high as SAE Level 2. This means they can handle basic dynamic driving tasks including maintaining and adjusting speed to their environment, and steering within a lane – Tesla's version of this system can also change lanes autonomously on certain models.
Like all Level 2 systems, Tesla's options require constant oversight from a human driver and cannot be allowed to drive by themselves unmonitored. This is because there are still many edge cases where sensor error or other unforeseen circumstances mean the on-board systems are unable to safely handle the car so a human driver must take over.
In the US, the law is clear that Level 2 systems like these cannot drive themselves and the human driver is still responsible for the vehicle's actions, but that has not stopped some less responsible owners from pushing at the system's limits. Videos have emerged of a handful of Tesla owners allowing their vehicles to drive themselves while they sleep, watch television or are, generally, distracted from the driving task. There are a number of ongoing vehicle accident investigations where Tesla's Autopilot was believed to have been active at the time of the crash, demonstrating the very real risk that this system could be abused by unscrupulous owners.
Tesla has, in the past, attempted to include some measures to stop this. It previously used a wheel torque sensor that could determine whether the driver has their hands on the wheel, and would deactivate Autopilot if it thought the driver was not making an effort to hold the wheel. This system had flaws, however. Simply checking if the driver has their hands on the wheel is not a good indicator of whether they are paying attention and, as documented by a number of Tesla owners, the system could be fooled by putting a weight on the steering wheel – memorably, one user even tricked the system by squeezing an orange into the gap between one of the steering wheel's spokes.
Now, the company has confirmed via a software update to some Model 3 and Model Y owners that it has activated the interior camera to allow the car to check if the driver is actually monitoring the road ahead of them. These models have had interior cameras fitted for some time with Musk noting they were to deter vandalism should the vehicles be used for robotaxi services in the future. After the update, these cameras along with image processing algorithms can determine if the driver is looking at the road, or if they are asleep or otherwise distracted in any way. While the cameras had little use before the update, Musk noted in March that the company had used them to monitor some of the earliest Full Self Driving beta testers, and had even removed some when they were found to have not paid "sufficient" attention.
The driving force for Tesla's policy change is the increased pressure from watchdogs over concerns that the company is not doing enough to counter misuse of its Autopilot system. While Teslas have always reminded their owners via the infotainment screen that they are responsible for the vehicle while it is in autonomous mode, these are clearly insufficient to stop either accidental misinterpretation or wilful misuse of the system's capabilities. In April, the US' National Transportation Safety Board (NTSB) called on Tesla to stop beta-testing its Full Self Driving (FSD) software – an optional upgrade to Autopilot that adds the ability to use it on surface streets – on public roads without professional oversight.
This technical update brings Tesla in line with Level 2 autonomous systems currently offered by General Motors and Ford. GM is preparing to roll out its Super Cruise automated system, which uses a driver-facing camera to monitor attentiveness combined with a large coloured band on the steering wheel to feedback to the driver that the vehicle is satisfied they are paying attention – if the car believes the driver's attention has wandered, the band glows a warning red to indicate that they must return their eyes to the road quickly. Ford's upcoming Blue Cruise system is believed to operate in a similar way, using a camera to monitor the driver's head and eye position.