Renault Group future models – what's next for Dacia-Lada?
This latest feature in a series looking at next generation models for the Renault-Nissan-Mitsubishi Alliance offers some insight into what's likely coming for Dacia and Lada later in the 2020s.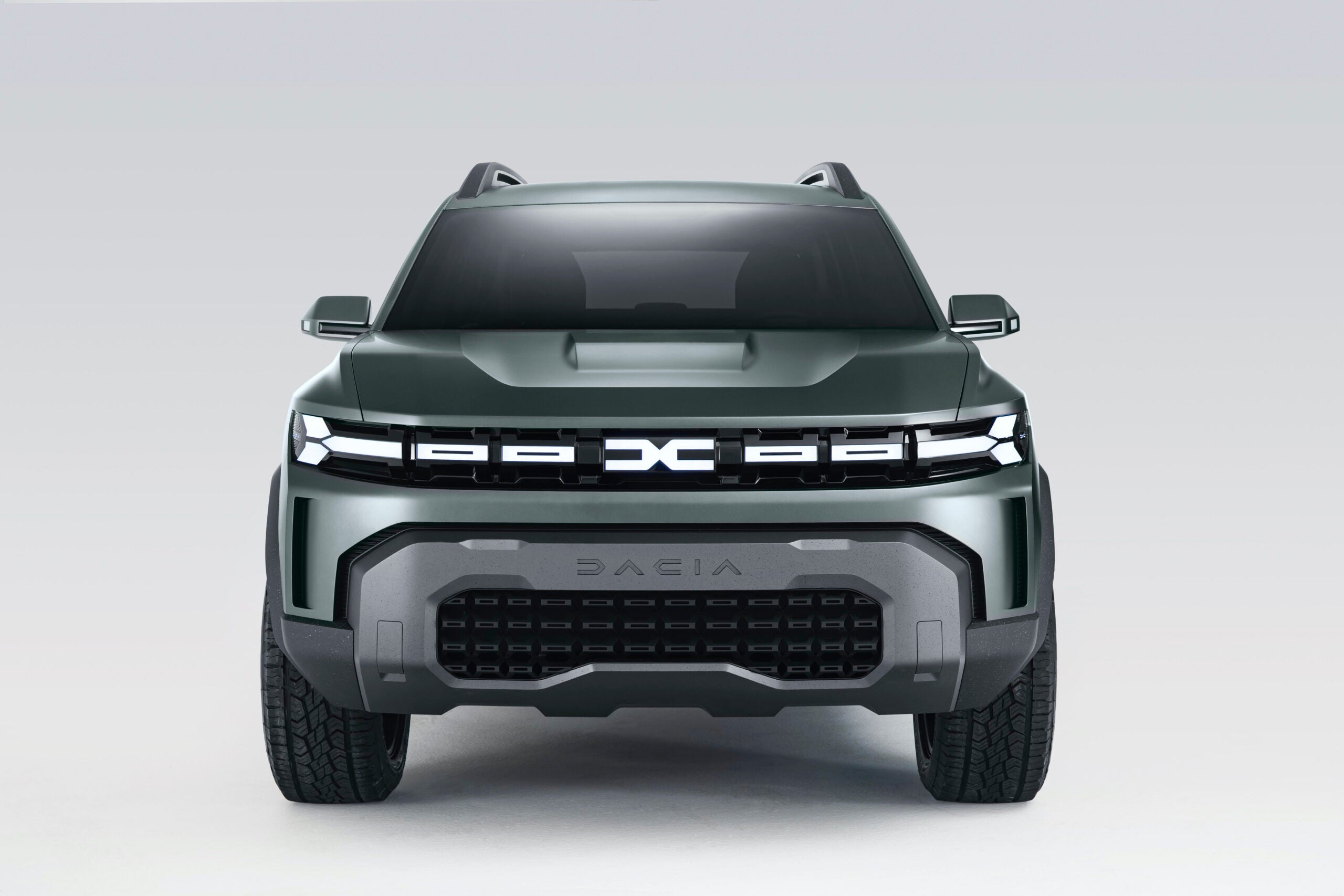 Renault Group announced the 'Dacia-Lada Business Unit' in January, merging many of the brands' activities where it makes sense to do so. There will also be extra models with shared architectures and replacements for quite a few overdue current ones.
In appointing Denis Le Vot as the CEO of Dacia and Lada, Renault wishes to "boost Dacia's competitiveness through leveraged engineering & manufacturing synergies with Lada".
Both marques' vehicles will be steadily shifted to the Alliance CMF-B platform. This will enable a change from today's four platforms and 18 bodies to respectively one and 11. Already, some, such as the Dacia Dokker/Dokker Stepway have been quietly dropped and others such as the Lodgy may disappear. But the brand will gain models too, expanding into larger segments.
Dacia

An additional SUV for the Mioveni plant in Romania is due to go into production later this year. The as yet unnamed vehicle, which should be a bit longer than today's Lodgy (4,498 mm) – and potentially a sort-of replacement for that MPV – will offer seating for up to seven. Petrol and petrol-electric hybrid powertrains will feature.
Dacia is due to reveal the C-SUV later this quarter. There was a mini-preview in January, in the form of the partially revealed Bigster concept (pictured above). The 4.6 m long design study's name could well be used for the production model which will sit in the range above the Duster.
We can expect an eight-year life cycle for the Bigster, which would mean a facelift in 2025. That's provided of course that Renault has learnt the lesson of what can happen when it tries to save money by allowing old models to become stale: a sales collapse in 2019 and early 2020 all over Europe.
The arrival of a new Sandero at the end of 2020 was a godsend for Dacia's embattled dealers. The third generation Sandero (4,088 mm long) and Sandero Stepway (4,099), along with a fresh Logan (4,396) were revealed in September last year, build commencing two months later.
Compared to the Sandero, the Stepway has raised ground clearance (174 mm compared to 133), dark plastic on its doors and around the wheel-arches, a unique bonnet, adjustable roof rails and a metal skid plate on the lower part of the bumpers. Boot capacities are 328 l for the Sandero & Stepway but 528 for the Logan. There's no estate with the third generation, the Logan MCV having been phased out last year.
Renault has also decided not to offer mild hybrid, hybrid or diesel variants. All cars are instead powered by 1.0-litre three-cylinder engines: TCe 65 (65 PS naturally aspirated) with five-speed manual transmission, TCe 90 (90 PS turbo) with six-speed manual or CVT, or TCe 100 Eco-G (100 PS turbo) petrol-LPG with six-speed manual. This has a a 50 litre gas tank in the spare tyre well. Combined with a petrol tank of the same capacity, that means a claimed combined range of more than 1,300 km. The 65 PS engine is not available for the Stepway.
All three models are built in Romania (Mioveni/Pitesti) and Morocco (Tangier and Casablanca) and for the moment, the old shape cars remain available in certain South American markets. In fact, the Brazilian-built Renault Logan and Sandero had another facelift in 2019. That likely means that these will stay in production until the second half of 2022 before being replaced by equivalents of the new shape Dacias.
The aged HJD series Duster – it dates to 2010 but had a major facelift in 2017 – will likely be replaced later this year. There have also been reports that a 'Grand Duster', i.e. a longer variant will be part of the new generation line-up but that might instead be the Bigster.
The brand gained its first EV in March, the Spring Electric being for relevant LHD European markets.
Clearly based on the Renault City K-ZE, the 3,734 mm long electric vehicle is an import from China. The range is quoted as 225 km/140 miles (WLTP).
For the moment, the Spring Electric is available only for car sharing schemes and as a delivery van. There are many low-cost features, including steel wheels with plastic covers, while the car comes without air-conditioning, a spare tyre or electrically-powered mirrors.
The battery pack's capacity is 36.8 kWh and the single motor produces just 33 kW (44 hp). Top speed is quoted as 125 km/h (78 mph), while zero to 100 km/h takes an extraordinarily long 19.1 seconds.
The boot has a capacity of 300 litres not including a lower well where an optional spare tyre can be stored, and with the rear bench folded, this rises to 600 litres. The van's capacity is up to 800 litres with a maximum load of 325 kg.
As the original, non-electric version (called Renault Kwid and produced in India) dates to 2015, Dacia's EV might not be in production for too long.
Lada
After some hard times, it's heartening to see JSC AVTOVAZ stating earlier on 3 June that it plans to hire 1,500 workers for the Togliatti manufacturing complex.
This follows the news that 38,284 Lada cars and LCVs were sold in Russia during May, almost two and a half times the total for May 2020 (16,663) and 33% higher than in May 2019 (28,739).
A total of 160,123 Ladas were sold between 1 January and 31 May (+53% versus the 2020 equivalent period). Even allowing for the Covid crisis during the prior year that's an excellent result.
The Granta, Vesta and Largus might be the top three models but incredibly, the Niva from the 1970s remains not only available but quite a good seller. It's had a fair few names over the decades and in January, there was another change, this time to Niva Legend.
A replacement has been delayed multiple times with the latest news being a claim by Renault that a new model will appear in 2024.
The other small SUV to be called Niva is a different vehicle entirely and, dating 'only' to 2003, is almost modern by comparison to the ladder frame chassis Niva Legend.
AvtoVAZ began building what had been the Chevrolet Niva, a monocoque platform model, at its Togliatti plant in July 2020. There had been an equivalent for many years called VAZ 2123, part of a now dissolved joint venture with General Motors.
It isn't clear how long the Renault-controlled company intends to continue making the former Chevy Niva for. It may even endure until 2024. The effective replacement will be one of the models that were officially mentioned for the first time at the start of 2021.
A B segment SUV to succeed the Nivas will arrive in 2024, followed by a C segment SUV in 2025. We shouldn't be surprised if these turn out to share a lot with the next Dacia Duster and Bigster, although why Renault plans to take so long to launch them is a mystery.
Reports for many other manufacturers' future models are grouped in the OEM product strategy summaries section of Just Auto.
Future platform intelligence
More detail on past, current and forthcoming models can be found in PLDB, the future vehicles database which is part of GlobalData's Automotive Intelligence Center.
This is the third of seven features examining the future models of brands in Group Renault and Nissan Motor's R-N-M Alliance. The first report was all about the Renault brand, along with Renault Samsung Motors. This was followed by a look at Alpine. Next comes Mitsubishi Motors, then Infiniti, and Venucia. The series will end with a look at Nissan between now and the early 2030s.