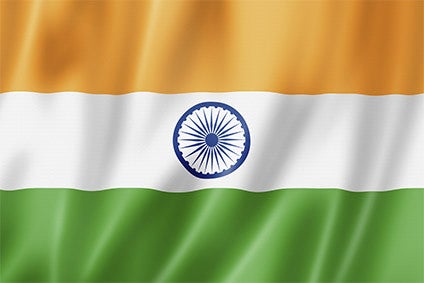 The lockdown imposed to curb the second wave of COVID-19 and the paused economic activities in India has caused the vehicle sales to decline in May 2021 compared to the previous months which were gradually increasing since January 2021. However, the full year light vehicle sales in India is expected to grow by 25.7%, according to the latest sector impact analysis & base scenario forecast by GlobalData, a leading data and analytics company.
May 2021 turned out to be a difficult month for the automakers as most of them witnessed a significant decline in the sales over previous month and the production & exports also remain affected due to the supply chain disruptions caused due to factors such as lockdowns, temporary production shutdowns, logistic challenges, diversion of industrial oxygen for medical use and the global chip shortages. However, on a positive note, the sales performance was much better when compared to May 2020 when India was combating the first wave of COVID-19.
Maruti Suzuki and Hyundai reported sales of 32,903 and 25,001 units respectively which was a decline of 75.8% & 49.0% respectively as when compared to previous month. Tata Motors reported domestic passenger vehicle sales of 15,181 units, 39.5% lower than the previous month and Mahindra sales also declined by 57.4% to 7,748 units in May 2021. Total sales in May reached 1,03,343 units, 63.9% lower compared to previous month but 182.5% higher when compared to May 2020.
Bakar Sadik Agwan, Senior Automotive Analyst at GlobalData, comments: ''The present market dynamics including the sluggish economic growth, poor consumer sentiments and market uncertainty over the third wave of COVID-19 indicates that the recovery to pre-COVID levels remains uncertain. But example of sales recovery post first wave of the pandemic lays positive expectations for this year as unlocking of the economic activities has already begun."
Presently, January to May 2021 sales stands at 12,58,168 units, which is 82.6% higher from the same period of the previous year. When compared to 2019, January-May sales, 2021 still stands lower by 5%.
Mr Agwan continues: "Automakers are working hard on various aspects to achieve the sales success. This includes working closely with supplier partners/dealers overcoming the supply chain issues & sense consumer sentiments, new vehicle launches and investing in digital transformation of retail sales. With the gradual reopening of markets, significant new and pent-up demand is expected."
Digital retail sales are expected to emerge as a key sales channel for automakers in the near-term. Most OEMs reacted on time to reeling sales volumes and declining dealership footfalls last year due to COVID-19 restrictions and related health & hygiene concerns with the launch of end-to-end digital retail sales. As per news reports, in 2020, online bookings contributed to 10% of overall booking for Maruti, nearly 20% for Tata and 15% of overall sales for Mercedes-Benz. Hyundai marked 4,300 bookings through its Click to Buy portal in 2020.
Mr Agwan concludes: "Concentrated efforts from OEMs to maintain supply-levels and boost demand will drive vehicle sales rebound in India. Demand for personal mobility will continue to grow as health & hygiene will remain the top priority for customers and an omnichannel approach of physical and virtual showrooms will remain key for the success of Indian automotive retail."