SsangYong offers unpaid leave, wage cuts to stay afloat
Troubled SsangYong is resorting to offering unpad leave and wage cuts to its workforce as it struggles to survive bankruptcy.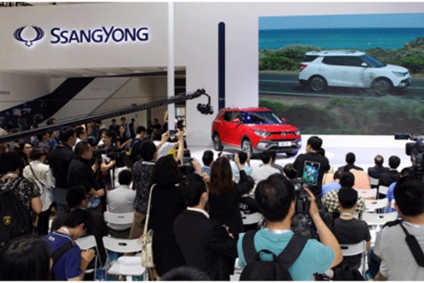 Bankrupt South Korean carmaker SsangYong Motor this week asked its employees to accept unpaid leave and wage cuts as it looks cut costs in order to remain operational, according to local reports citing industry sources.
SsangYong filed for bankruptcy on 21st December 2020 and began a debt-rescheduling process under court receivership in April after management failed to find a buyer for the company.
The automaker asked half of its 4,732 employees to accept two years of unpaid leave, while asking those that remain to accept lower wages and suspended welfare benefits until June 2023, the report claims.
Executives at the company were also asked to accept a further 20% pay cut, in additional to the 20% cut that was accepted in April.
Union workers are scheduled to vote on the proposals next week. If accepted, the company will submit the unpaid leave plan to the Seoul Bankruptcy Court.

The report also suggests the court has yet to appoint a lead manager to handle the process of selling the company, which has some KRW165bn (US$148m) of debt.
Since the end of last year production has been affected by a shortage of components for long periods, with a number of suppliers refusing deliveries due to significant payment backlogs. Its global sales declined by 19% to 31,660 units in the first five months of 2021 from 39,206 units in the same period of last year.