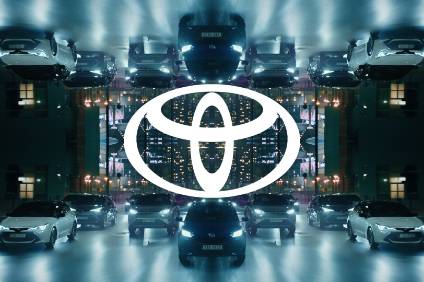 Toyota Motor this week said its global sales almost doubled year-on-year to 932,872 units in April 2021, as global auto demand continued to rebound from depressed year-earlier levels – during the initial outbreak of the COVID-19 pandemic.
Group sales, including those of subsidiary brands Hino, Daihatsu and Lexus, set a new record higher for April despite continued problems caused by the global shortage of semiconductors, with sales soaring in North America from low year-earlier levels.
Global output also doubled in April to 761,459 units. Both sales and production rose for the eighth straight month in April.
In Japan, the company reported a 27.5% sales rise to 175,799 units, while sales outside Japan volumes surged by 126% to 757,073 units.
Sales in North America jumped by 188% to 272,000 units, driven by strong demand for SUVs such as the RAV4, Highlander and 4Runner, and hybrid models including the Venza.
Sales in China rose by over 12% to 160,000 units, helped by strong demand for the Avalon, Camry, RAV4 and the Wildlander.
In the first four months of 2021, global sales were up by 30.5% year-on-year at 3,641,142 units, with sales in Japan up by 10% at 827,336 units and sales outside Japan rising by 38% to 2,813,806 units.