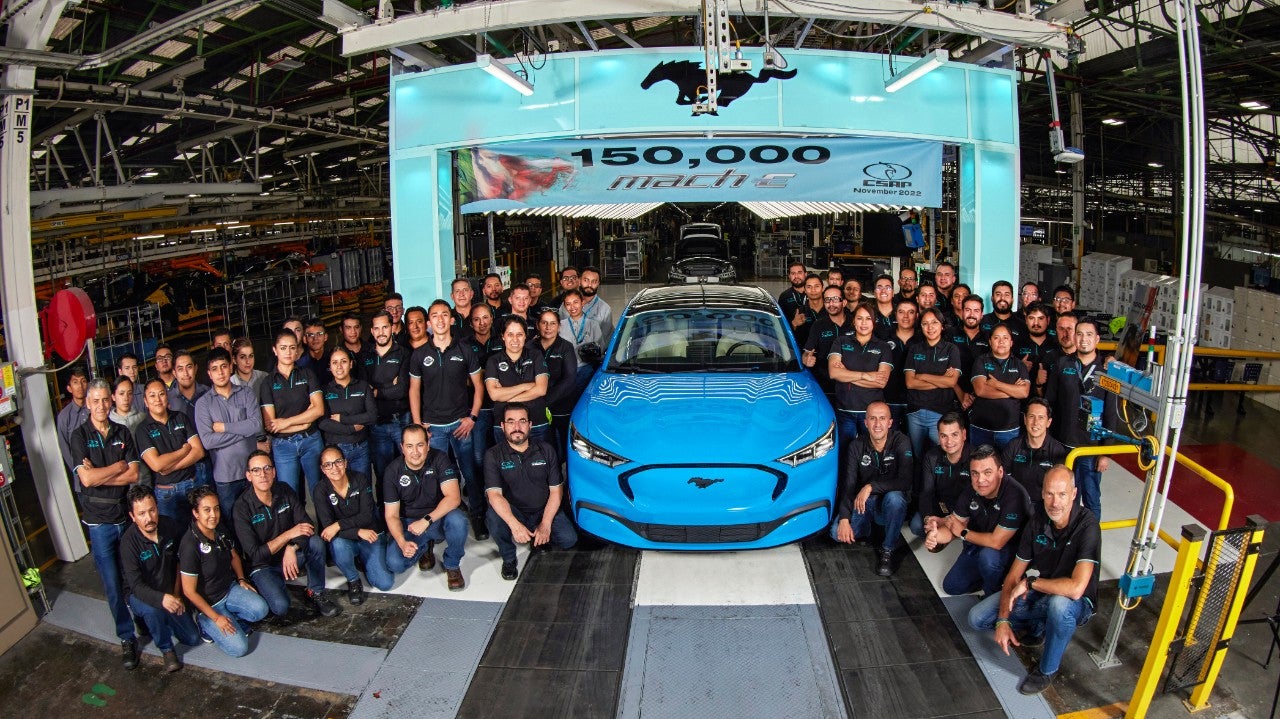 To combat congestion and keep communities up to date with traffic dilemmas, Transport for West Midlands (a UK local government body) has partnered with navigation app, Waze. Over the last few years, the area of the West Midlands in England has seen increased economic investment which in turn has resulted in more people driving to the region, attracted by the pull of modern infrastructure and new jobs. Although a positive for the area's economy, this has led to an increased number of vehicles on the roads and added to pressures on public transport. In order to assist with this increased traffic flow and congestion issues, Transport for West Midlands (TfWM) has partnered with crowdsourced sat-nav app, Waze. The partnership will allow TfWM to analyse data across the whole highway network, aiding the aims of lower road congestion, shorter journey times and increased road safety. We spoke to Mark Corbin, director of network resilience at TfWM and Ru Roberts, UK country manager at Waze, to learn more about the benefits of the partnership and what goals are hoping to be achieved.
The COP27 gathering in Egypt this year has been interesting to view from afar. Politicians were grandstanding, officials and scientists issuing hand-wringing warnings and assorted industrialists used the occasion to promote their green credentials through exhibitions and presence at fringe events. Curiously though, the big beasts of the automotive world seemed to have decided that it wasn't the place to be. Maybe they have other, more immediate or pressing concerns, but we were surprised a few didn't use the platform to give high profile to electrification and sustainability strategies. The IEA estimates that transport as a whole accounts for 38% of end-use carbon emissions and road transport accounts for the majority of that. There's a pretty positive story around how the transport industry – which we all depend on – is dealing with that. Progress in developing zero emission vehicles and getting them to market in volume is one obvious highlight. There are also a whole bunch of less obvious sustainability initiatives going on of course, right across the automotive value chain from raw materials through manufacturing and to retail and the final product offering. Occasionally, something pops out from a less obvious source. For example, there are the huge data centres that companies operate these days. As data needs and volumes proliferate, the computing power and equipment to serve growing data processing needs gets greater, as do the energy requirements.
Fresh in today: domestic sales by South Korea's five main automakers combined rose by just over 3% to 127,157 units in November 2022 from 123,136 units a year earlier, according to preliminary wholesale data released individually by the companies. The data did not include sales by low volume commercial vehicle manufacturers such as Tata Daewoo and Edison Motors, as well as sales of imported vehicles which are covered in a separate report later in the month. The domestic vehicle market last month was supported by improving semiconductor supplies and recent new model launches, particularly by the leading domestic brands. The central bank raised its benchmark interest rate by a further 25 basis points in November to 3.25%, from just 1% earlier this year, to help control inflation, after annual GDP growth picked up slightly to 3.1% in the third quarter. Market leader Hyundai reported a 2% fall in domestic sales to 60,926 units last month, while sister company Kia's sales were up 13% at 52,200 units. GM Korea's sales fell 21% to 2,057 units while Renault Korea reported a 9% drop to 5,553 units. Domestic SUV manufacturer Ssangyong saw its local deliveries rise 2% to 6,421 units.
Also a good November in India where the local festive season helped drive strong overall sales at most Indian automakers, with market leader Maruti Suzuki posting a 14.3% jump for the month, Reuters reported. The news agency noted auto sales numbers are keenly watched as they are among the key indicators for assessing private consumption, which has a more than 50% weightage in calculating the country's economic growth. India's inflation has remained at elevated levels well above the Reserve Bank of India's upper tolerance band of 6%, but has recently shown some signs of easing. Reuters said total passenger car sales rose 22.6% at Maruti Suzuki India, 56.2% at Mahindra & Mahindra and 55% at Tata Motors. Sales of utility vehicles, one of the fastest growing segments, rose 32.5% at Maruti and 56% at Mahindra.
BYD's march into new markets continues with the launch of its Han EV and Tang EV SUV at a track based media test drive event in Mexico and announcement of distribution through eight local dealers. Local launch will be in 2023. Zhou Zou, country manager of BYD Mexico, said "BYD Mexico now boasts more than nine years of local experience, achieving significant milestones in new energy taxis, trucks, and forklifts. [Now] we will bring new energy passenger vehicles to Mexican users in the first half of 2023." Neva Zhang, commercial director, said BYD was excited to grow its global market presence in Mexico.
BYD's not doing badly at home, either. It was the top-selling car brand in China in the first four weeks of November, brokerage data showed, outperforming the Volkswagen brand in a reversal that, Reuters said, highlighted the pressure on legacy brands in the world's largest car market. Tesla retail sales in China also nearly doubled in November, from a year earlier, after the automaker cut prices and offered incentives on its Model 3 and Model Y, data from China Merchants Bank International (CMBI) cited by the news agency showed. BYD retail sales reached 152,863 vehicles from 1-27 November, a nearly 83% year on year increase in average daily sales, according to the data, the report said. BYD beat VW's 143,602 retail sales and Toyota Motor's 115,272, which were 0.3% and 0.5% lower, respectively, Reuters said. However, the news agency noted, the VW group still outsold BYD when 36,847 Audis were included.
Ford said it had invested a further GBP125m in its Halewood Plant, on Merseyside – increasing capacity by 70% – plus GBP24m in the supporting E:Prime product development centre. The announcement takes total investment in turning Halewood into an EV component plant to almost GBP380m. The latest investment – which includes government support from UK Export Finance, through their Export Development Guarantee – will help safeguard 500 jobs. Kieran Cahill, Ford's European industrial operations vice-president, said: "Ford is a global American brand, woven into the fabric of Europe for more than 100 years and a major employer at Halewood for almost 60 years. "Our vision in Europe is to build a thriving business, by extending leadership in commercial vehicles and through the electrification of our car range. Halewood is playing a critical part as our first in-house investment in EV component manufacturing in Europe." Last year's news that the plant, which currently produces transmissions for internal combustion engine vehicles, had won assembly of electric vehicles power units brought an initial backing of GBP230m to deliver 250,000 units a year from 2024. This was supported by BEIS' Automotive Transformation Fund, which aims to electrify Britain's automotive supply chain and protect its competitiveness in the global market. The GBP24m E:PRiME centre, at Ford's Dunton product development HQ, is building prototypes of the electric power unit and training Halewood employees in machining and assembly, assisted by the Advanced Propulsion Centre.
Halewood will supply the Ford Otosan plants in Turkey and Romania but Ford's Mexican built EV is going great guns with a production boost in the works. It has produced its 150,000th Mustang Mach-E since starting production nearly two years ago, a significant milestone as the company scales EV production to a rate of 600,000 annually by late 2023 and 2m annually by 2026. It is targeting global annual production of 270,000 of the electric Mustangs. Almost all of growth to date is coming from customers replacing an internal combustion vehicle with electric – eight in 10 US customers and nine in 10 European customers, the automaker claimed. The EV is available in 37 countries for 2023, up from 22 in the first year. New Zealand, Brazil and Argentina are among the latest markets.
Renault UK is the latest automaker to offer subscription service, pitching its new Megane E-Tech EV from GBP599 a month. The deal is managed by Bipi, Renault Group's recently-acquired subscription arm. Terms range from three month to two years and the package includes servicing, insurance, road tax, breakdown cover, and congestion charges. A security deposit is the same as one monthly payment and 750 miles a month are included. Subscribers can also cancel at any time. Starting a subscription is done online and there is a delivery fee of GBP99.50.
Airbus and Renault Group have signed a research and development agreement which aims at "enhancing transversalities and synergies to accelerate both companies' electrification roadmaps, improving their respective range of products". This deal will help Airbus with technology associated with future hybrid-electric aircraft. Airbus and Renault engineering teams will work to mature technology related to energy storage, which remains one of the main roadblocks for the development of long range electric vehicles. The cooperation agreement will notably cover technology bricks related to energy management optimisation and battery weight improvement, and will look for the best pathways to move from current cell chemistries (advanced lithium-ion) to all solid-state designs which could double the energy density of batteries in the 2030 timeframe. The joint work will also study the full lifecycle of future batteries, from production to recyclability, in order to prepare the industrialisation of these future battery designs while assessing their carbon footprint across their entire lifecycle.
Another step on the road to autonomous driving: Germany's Federal Motor Transport Authority (KBA) has approved the Mercedes-Benz/Bosch automated parking system in the P6 parking garage run by APCOA at Stuttgart Airport. This makes it the world's first automated driverless parking function (SAE Level 4) to be officially approved for commercial use. Mercedes chief technology officer Markus Schaefer said: "Following the market launch of our Drive Pilot Level 3 system, we will soon be offering a Level 4 system for parking with our Intelligent Park Pilot." "It will be with driverless parking that everyday automated driving will start," said Markus Heyn, head of Bosch mobility solutions. The driver enters the parking garage, exits the vehicle and uses an app to send it to a pre-booked parking space. The vehicle drives itself to its assigned space and parks. Later, the vehicle returns to the pick up point.
Vietnamese automaker VinFast said it had begun exporting vehicles with the first batch of 999 battery powered VF8 SUVs shipped to the US earlier this month. In Vietnam, 999 is considered a lucky number. VinFast CEO Le Thi Thu Thuy said some of the VF8 models shipped to the US were destined for EV subscription company Autonomy but most were to fulfil orders placed by US retail buyers. Autonomy has ordered 2,500 EVs from VinFast so far, becoming the largest corporate buyer. By fulfilling this export order, VinFast has succeeded in establishing a Vietnamese vehicle production hub for global markets with the company also targeting exports to south east Asia and Europe in the near future.
Hyundai Motor Group (HMG) plans to join with SK On Company to invest in an electric vehicle (EV) battery manufacturing plant in the US to help meet forthcoming local content requirements for battery materials. According to local reports, the two companies have been in talks over the joint investment since May with a preliminary agreement originally expected to have been signed in the third quarter of 2022. The automaker is spending US$5.5bn on a new dedicated EV manufacturing plant in Bryan County in Georgia with capacity to produce 300,000 units per year from 2025, to be sold mainly in the North American region under the Hyundai, Kia and Genesis brands. Hyundai and SK On were expected to sign a memorandum of understanding this week to invest KRW2.5trn (US$1.9bn) in the battery cell plant with the port city of Savannah the likely location. The two companies were expected to each take a 50% stake in the joint venture which was expected to have a production capacity of 20 gigawatt-hours (GWh) of battery cells per year from 2026, enough to power 300,000 EVs.
Have a nice weekend.
Graeme Roberts, Deputy Editor, Just Auto