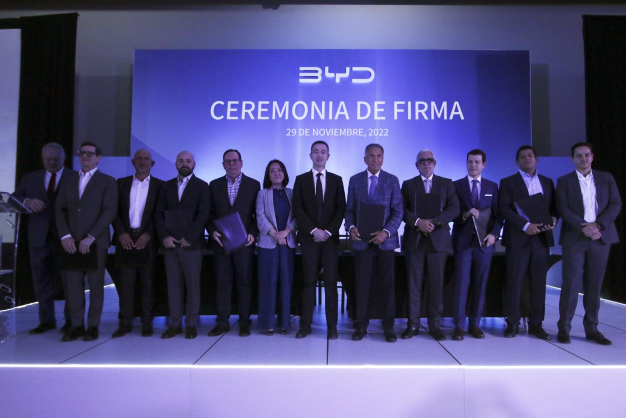 BYD has launched its Han EV and TANG EV SUV at a media test drive event in Mexico and announced distribution through eight local dealers: Grupos Continental, Cleber, Dalton, Excelencia, Farrera, Fame, Liverpool, and del Rincon.
Local launch will be in 2023.
Zhou Zou, country manager of BYD Mexico, said "BYD Mexico now boasts more than nine years of local experience, achieving significant milestones in new energy taxis, trucks, and forklifts. [Now] we will bring new energy passenger vehicles to Mexican users in the first half of 2023."
Neva Zhang, commercial director, said BYD was excited to grow its global market presence in Mexico.
In Mexico, 50% of polluting emissions are generated from the use of electricity and transportation, with 20% stemming from transportation emissions, according to Statista, a global data collecting platform.
Working with the local companies, BYD will build a sales and service network in Mexico.